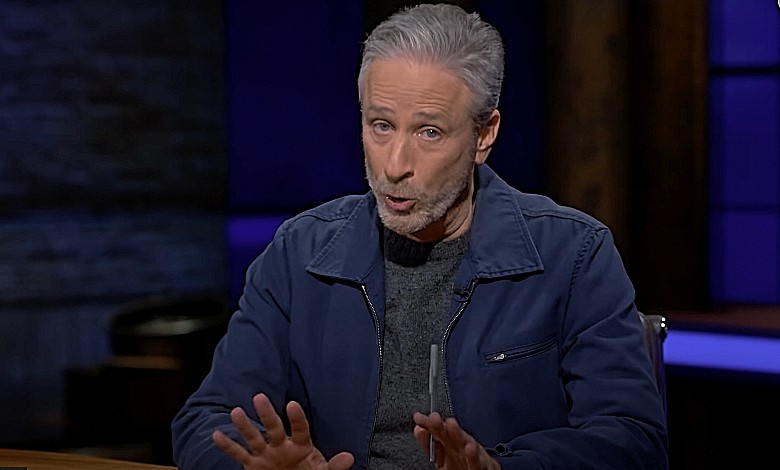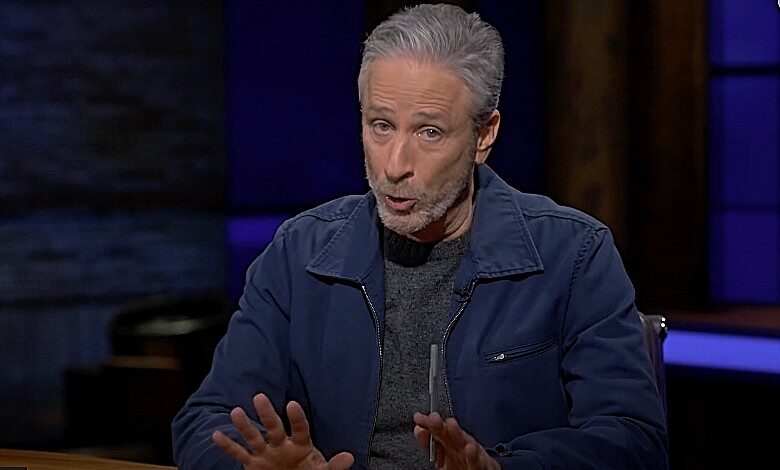 Jon Stewart's shtick leans relentlessly to the Left, but he got some rare bipartisan support this week.
A letter from the House Select Committee on the Chinese Communist Party featured a blistering question for Apple CEO Tim Cook.
Are you censoring Stewart's satire because it targets China?
Lawmakers Press Apple on Whether Jon Stewart's Show Was Canceled Because of China Concerns https://t.co/k7MKwIutn7

— The Hollywood Reporter (@THR) November 15, 2023
The letter, co-signed by committee chairman Mike Gallagher (R-Wisc.) and ranking member Raja Krishnamoorthi (D-Illinois), follows a Hollywood Reporter investigation into Stewart's dismissal from the company's streaming platform.
The report said Apple TV+ ended "The Problem with Jon Stewart" because it planned segments critical of China.
Did Apple silence Stewart for that reason? It's not an unlikely scenario.
Disney routinely genuflects to China to keep its business ties with the Communist nation intact. The Mouse House has gone so far as to keep "Kundun," the Martin Scorsese film about the Dalai Lama, unavailable for streaming to placate Chinese officials.
The Movie Disney Doesn't Want You to See
The letter's language may seem shocking to anyone disturbed by the lack of outrage from the press and high-profile politicians over modern-day censorship.
It's perfectly said and, sadly, necessary.
"If Jon Stewart can potentially be impeded from offering commentary on the CCP, what does this mean for less prominent personalities? … While there is a chance that a high-profile individual like Jon Stewart can locate another streaming service where he can express his views on PRC-related matters, an aspiring comedian who wants to use satire to make broader points about human rights and authoritarianism faces even bleaker prospects. Respectfully, we believe that this needs to change and responsible creative professionals should be able to freely write and perform on PRC-related topics."
Now, can the same lawmakers turn their attention to the Biden administration's quest to censor free speech? Team Biden is battling with the Supreme Court over its quest to suppress so-called "misinformation" on Big Tech platforms.
And where was the government when The Twitter Files exposed a massive push to silence opposing views during the COVID-19 pandemic, many of which were proven true over time?
Multiple Democrats attempted to shame investigative journalist Matt Taibbi from sharing those revelations.
Some did far worse.
Democrat Stacey Plaskett threatens 'Twitter Files' journalist Matt Taibbi with prison https://t.co/Y1emS7tq8t pic.twitter.com/XnWv8moLDm

— New York Post (@nypost) April 20, 2023
Stewart has stayed mum on the China subject since the revelations broke, which is odd.
If Apple silenced his critical voice there are many other platforms eager to share it, including Elon Musk's X, formerly known as Twitter. He could also call up any news outlet and share his side of the story.
The former "Daily Show" host could be plotting a TV comeback with a competing streaming channel. If so, he might be holding that content for his next employer.
Speaking truth to power is increasingly hard in 2023. Stewart is perfectly situated to do just that. Now, we'll have to wait and see if that's on his "to do" list.