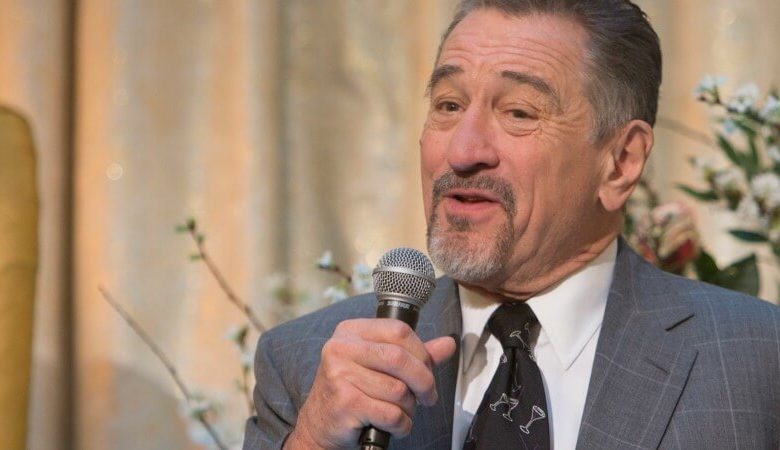 Robert De Niro has been barking about Donald Trump more than your average Daily Kos blogger.
De Niro: I'd Like to Punch Trump In the Face
The Oscar winner said he'd like to punch Trump in the nose late last year. On Friday, he doubled down on his Trump rhetoric. He told the ladies of "The View" that "punch" quote was symbolic, but he meant it all the same.
"…sometimes when people are bullies like that, that's what you have to do to shut them up….Bully them back."
This weekend audiences did just that to the screen legend. How? They ignored his newest film, "The Comedian."
Big league.
Deadline.com reports "The Comedian" won't even make $1 million during its first wide release weekend (848 theaters). The initial estimate for the film stands at $767,000. That's a "bomb," to use the left-leaning site's own adjective.
The film is loaded with name actors. The cast, heavily featured in the trailer, including Leslie Mann, Harvey Keitel and Danny DeVito. It's De Niro's film all the way, though. He's the most bankable star, and his performance carries the film.
RELATED: Will Oscar Ratings Collapse in Age of Trump?
Are there other factors behind "The Comedian's" awful numbers? Of course. Critics haven't been kind to the film. Any Oscar buzz the movie hoped to generate late last year evaporated once those critics caught a glimpse of it.
De Niro's name above the title doesn't mean much these days, either. His 2016 boxing drama "Hands of Stone" tanked with a $4.7 million haul.  The critically reviled "Dirty Grandpa" fared better, but with $35 million for a mainstream comedy it was hardly a hit.
FAST FACT: Critics torched Robert De Niro's "Dirty Grandpa." Here's just one sample: Robert De Niro's efforts to completely obliterate his once-sterling cinematic reputation continue with Dirty Grandpa.
Even "Joy," his reunion with "Silver Linings Playbook" director David O. Russell, disappointed given the high expectations ($56 million).
Joy Official Trailer #2 (2015) Jennifer Lawrence, Bradley Cooper Drama Movie HD
The actor continues to work at a feverish pace, particularly for a 70-something star. And he often reminds us of his still-formidable skills. His work in "Hands of Stone" proved that artistic fire still burns within him.
The reservoir of good will he's generated over the years may be fading. For starters, he keeps appearing in dreck like "The Big Wedding" and "Dirty Grandpa," projects miles beneath his talent level. And then there's his political rants.
They aren't meant to change hearts and minds. They don't support a particular cause. They're ugly and mean. Yes, Trump himself can be just that, too.
RELATED: Media Mum as Charlie Sheen Wishes Death to Trump
So could Nancy Pelosi. She recently said rural Americans "pray on Sunday and prey on people the rest of the week." That's as ugly as anything Trump has said.
When stars attack politicians, and by default their supporters, they risk trashing the bond they've forged with fans. And when an icon like De Niro tries to bully the Commander in Chief, more than a few movie patrons are happy to bully him right back in the only way they can.