Interviews
Arsenio Hall Lumps Kavanaugh in With Weinstein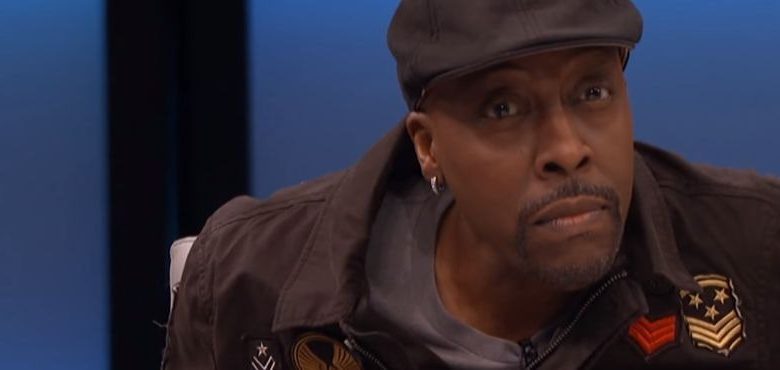 Arsenio Hall made history in the late '80s by becoming the first black comic to host his own late-night talk show.
After a rocket-fueled five-year run, however, the show came to an end. Hall seemed to drop off the radar for over a decade. But he's been back in the past few years. First, he won the 2012 season of "Celebrity Apprentice." More importantly, he's returned to his original passion: stand up comedy.
Hall recently took the time to provide surprising insights into a wide array of topics, including Bill Cosby's and Louis CK's sex scandals, the #MeToo movement, the status of the long-awaited "Coming to America" sequel and what he learned about Donald Trump by being a "Celebrity Apprentice" champion.
HIT: We're going through some shocking lessons about sexual harassment and assault in society, and particularly in the comedy world. Do you have any thoughts about the Bill Cosby accusations and conviction, and about how we should improve on these fronts in the present and future?
ARSENIO HALL: There's an apprehension when you know someone and idolize someone, and then you experience the situation we all experienced. It's one thing to say he's a comic, but he was a personal mentor.
I [once] sat up until 5 in the morning in Atlantic City talking comedy with this man. And the craziest thing is in this town, it was no secret. I think we just have a problem letting go of hero worship. Because if you're a comedy fan, if you're a Tina Fey fan or an Amy Poehler fan, we've seen them do jokes about him 15 years ago, but we didn't want to hear it. Unfortunately, we need to listen to women sooner in our culture.
RELATED: 7 Celebrities Trump Absolutely Broke
I think that the time has come where we look up now and there's a Mount Rushmore of a**holes that are public figures. I'm the father of a boy, and when I watch everything from Harvey Weinstein to Brett Kavanaugh, the thing that goes through my mind is that we really have to think about how we're teaching our boys for the future. That's why it has to stop.
We can't stop the pain that Harvey Weinstein has caused for women in Hollywood but I can train my son through all this for the future. I already was. People didn't want to hear what [beloved Cosby character] Dr. Huxtable did because he was a hero. We need to teach our young men of tomorrow about who we worship and who we put on a pedestal in hip hop music . It's a period of reckoning.
HIT: You were the season five champ on "Celebrity Apprentice" in 2012. Did you ever foresee at all that Trump would become president?
AH: No. When I was on they were trying to keep him from even talking about it. They'd say "Do this, don't talk about that." They never wanted him to leave. When I knew him, he talked about it and then he would bail. Four years later he made up his mind to run for president. I'm shocked, man, I couldn't be more shocked. The fact that I was on "Apprentice," won "Apprentice," and the host becomes president. I wish it was Tom Bergeron. It would be much better if it was the host of "Dancing With the Stars."
I was just telling an audience last night … "if you're a @Browns fan, smoking weed helps"!
It's not a necessity, but it helps. #ClevelandNative #Browns4Life 🏈 😭 pic.twitter.com/4BB5hgS4V0

— Arsenio Hall (@ArsenioHall) October 14, 2018
Tom Arnold has a show looking for the outtake tapes from "The Apprentice," looking for footage showing Trump being racist. A lot of my colleagues say it exists. But I don't even see why it's a controversy. If a guy can say "I grabbed them by the p***y," I don't know why you'd think that white American doesn't use the N word.
I'm waiting for the Omarosa tapes. She says she's got 200 hours of tape, and that means she's been recording more than [rapper] Pusha T this year, and I'm waiting for [that]. But at some point we'll probably find out it's true, but I don't think it'll shock us or surprise us because its Donald Trump. And with him, all things rude are possible.
HIT: You work out your material the most at America's oldest comedy club, the Ice House in Pasadena. What is it that makes the Ice House special to you?
AH: First of all, it's one of my favorite clubs on the planet. I don't know what's in the walls or the water or the floor, but I love it.
Some comics say it's too easy, that it'll deceive you about how good your material is, and don't go there if you're getting ready for the "Tonight Show." But I've always loved the place.
Hey if I got enough change under this couch cushion, I'll buy the club, that's how much I love it. When I needed to get my new hour of material, [club owner Bob] Fisher was there for me. I walked through the backstage and there's a note posted "Put Arsenio on any time he arrives." This is a guy who's always been there for me. He never has to tell me what the show is, or what anniversary. I'm there, because he's always been there for me.
To hear the rest of this interview, visit the 15 Minutes of Fan podcast.