Industry News
Exclusive: Why Dean Cain Took on 'Bully' Tom Arnold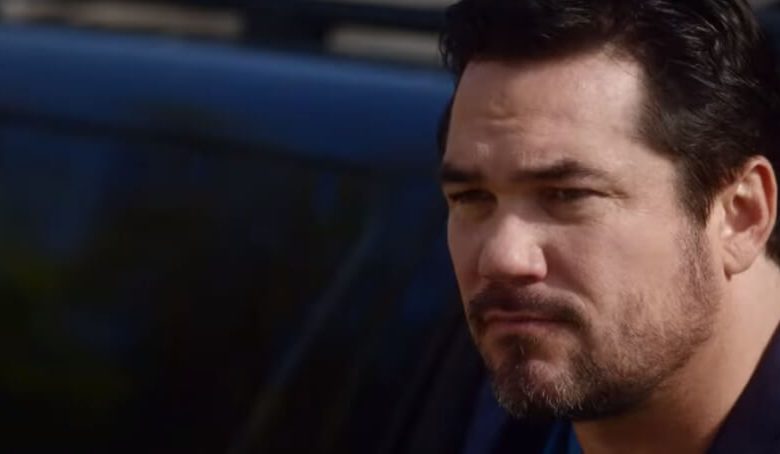 Dean Cain has a firm social media policy. The actor won't Tweet anything he wouldn't say to the person in question's face.
It's why he confronted Vice News host Tom Arnold when the two gathered to appear on Larry King's Ora TV show this week.
Cain, star of the new film "Gosnell," remembered how Arnold dubbed him a "racist" for promoting the film last month at the Value Voters Summit in D.C. The "Lois & Clark" alum shared more on an upcoming edition of "The Adam Carolla Show" podcast, revealed exclusively with HiT.
GOSNELL: The Trial of America's Biggest Serial Killer (Official Trailer)
Arnold's initial tweet tried a "guilt by association" approach, the actor said.
"If you speak there, you're guilty of everything they represent," he recalls of the event which also featured Vice President Mike Pence and Sen. Majority Leader Mitch McConnell, R-Ky.
Here's Arnold's now-deleted Tweet aimed at Cain:
"@RealDeanCain is another @realDonaldTrump loving fake Christian coward which makes Dean Cain anti-LGBTQ & racist. #complicit"
Cain's Twitter response?
"Tom, you're a cowardly, slanderous weasel"
The Christian gathering doesn't necessarily reflect Cain's world view, the actor told Carolla.
"I'm pro choice, I'm pro gay rights," said Cain, adding he once appeared on the cover of The Advocate, a gay magazine. Which is why Cain demanded a response from Arnold when the two met.
"I've known Tom for a long time," Cain added. "I don't like to take that, I don't like it from bullies, I don't like it from anybody, especially when the things are untrue."
So Cain asked Arnold to defend his attack. Arnold stuttered, demanding Cain show him the Tweet in question, as if he couldn't remember his own words.
"Tom Arnold is going insane … he keeps getting more insane as the days wear on," Carolla said in response. The podcaster noted Arnold's attack was part of a larger, disturbing trend on the Left.
"The people who are calling other people … racist and homophobic and xenophobic and misogynists … I'm dumbfounded at the ease that people trot [those slurs] out," Carolla said. "Disagree all you want, and then call the person an a**hole or butt wipe [but not that]. I'm so indignant about this."
"I still had to hold him accountable. I refused to accept it," Cain said of the exchange.
The actor also scoffed at those calling him a white supremacist for supporting President Donald Trump.
"I'm a quarter Japanese … I'm against what, the Asians? I'm against myself?" he asked.
The whole notion behind calling your ideological foes racists or Nazis without proof was once unheard of, Carolla said.
"Think about what it would have meant 20 years ago if they called Dean Cain a Nazi," the podcaster said. "There must be a picture of him goosestepping with a burning cross."
Cain's "Gosnell," directed by Nick Searcy, debuts Oct. 12 in theaters nationwide.