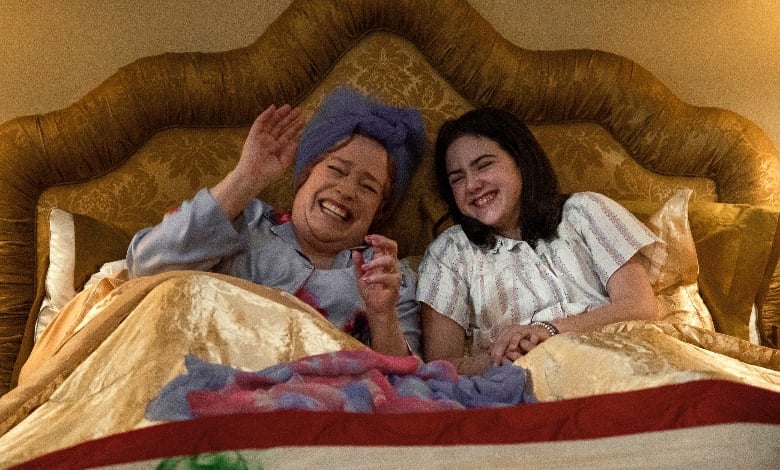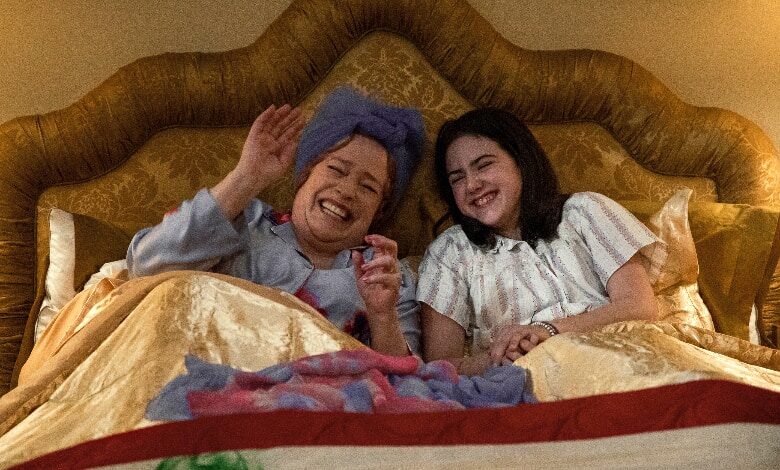 Judy Blume bowed to the woke mob in under 24 hours recently, but she stood tall while bringing her best book to the screen.
The author supported and then dropped J.K. Rowling for the "crime" of having an opinion millions share on trans issues. That doesn't mean Blume, a co-producer on "Are You There God, It's Me Margaret" changed the source material to fit modern mores.
Young women get their periods. Boys are weird. Adolescence is confusing. And, setting the story in the early 1970s, keeps the woke wave at bay.
That leaves a funny, heartfelt tale that feels a tad undernourished despite the knowing smiles.
Are You There God? It's Me, Margaret. (2023) Official Trailer - Rachel McAdams
A terrific Abby Ryder Fortson plays Margaret, a teen who moves to a new neighborhood as the story opens. She's immediately met by Nancy (Elle Graham), a hard-charging neighbor who enlists her in her girl squad.
The teens bond over boys, sock-free styles and the ultimate sign of becoming a woman, the monthly you-know-what.
Blume's book tackled the subject honestly, making it a sacrosanct text for many women. The film does the same, evoking the mysteries and wonders of that transitory moment with humor.
Lots of humor.
"Margaret" is relentlessly sweet and funny, often thanks to a marvelous turn by Oscar-winner Kathy Bates. She plays Margaret's doting, delightful grandmother, who hopes her granddaughter embraces her Jewish roots.
Margaret's parents want their daughter to pick her own religion since Mama Margaret (Rachel McAdams) no longer speaks to her uber-strict Christian parents.
That religious angle is taken directly from the text, but the bluntness of the transfer demands a more sophisticated approach.
Are You There God? It's Me, Margaret. (2023) Official Clip 'We're Moving' – Rachel McAdams
"Margaret" brings the book's essential elements to the screen, from the title character's prayers to the classic chant, "We must, we must, we must increase our bust!"
Fortson strikes the perfect blend of curiosity and fear as Margaret. She's sweet but not perfect, selfish and yet stricken with enough wisdom not to be a bratty child.
One welcome surprise?
Nancy seems like the perfect Mean Girl, but the screenplay undercuts our expectations along the way.
The film pulls a few narrative punches. McAdams' character is now a stay-at-home mother, and her arc plays out as if critical scenes got lost in the editing process. Is writer/director Kelly Fremon Craig ("The Edge of Seventeen") trying to tell a smaller empowerment tale with the character?
RELATED: PERFECT MOVIES TO WATCH WITH YOUR DAUGHTERS
Margaret shares a brief, but poignant bond with her teacher (Echo Kellum), but his screen time is too limited to register. That's a missed opportunity. Kellum brings both insecurity and grace to the role, and it demands another scene or two.
The '70s era production design is perfection, letting us slip back to a more innocent era that aligns with Margaret's journey.
"Are You There God?" stays true to Blume's book in ways that should connect it to future generations of confused teens. Its minor flaws hardly matter in the big picture.
HiT or Miss: "Are You There God? It's Me, Margaret" understands the value, and cultural heft, of the source material and proceeds accordingly. Thank goodness!