Lists
Perfect Movies To Watch with Your Daughter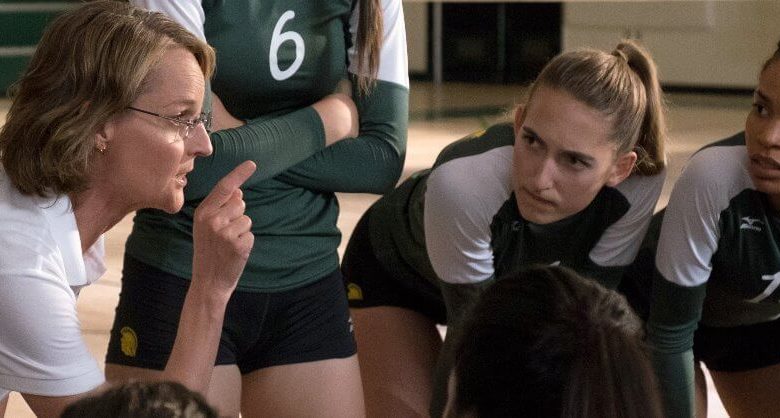 When we learned our first child would be a boy one name jumped to mind. Shane.
Why?
"Shane" was my father's favorite film, a title that came with significant weight. That meant we watched the 1953 western every few years with a reverence reserved for Very Important Movies. Dad adored every frame of it, from that epic bar fight to young Brandon De Wilde crying, "Shane! Come back!"
Shane, Come Back! - Shane (8/8) Movie CLIP (1953) HD
Apologies for the lack of a spoiler alert.
The film packed far more than the best shootout in screen history. It's about a father trying to impart values with his son. A stranger who bonds with a young boy but understands their relationship may only hurt the lad. And a marriage strong enough to withstand a flirtation that could capsize ordinary bonds.
RELATED: Why I Wanted My Sons to See 'Jaws'
Of course it often takes two parents to name a child, so we ended up using Shane as my child's middle name. It still meant the world to me then, and now. Hearing it reminds me of all the hours I spent watching movies with my Dad.
The same obviously holds true for parents and their daughters.
As fate would have it, my wife and I have two young sons. I still wondered what kind of movies parents watch with their daughters these days. Feminist sagas? Stories where strong lessons are shared along with the laughter and tears? What about old-fashioned escapism?
I reached out to fellow film critics to find out. Their answers are below, and some may surprise you. I hope HiT readers will share their own recommendations in the comments section.
---
While my initial reaction is to say that we watch female empowerment movies, the fact is that my daughters, now 21 and 14, generally like to watch what I watch. Well, other than the more scary horror films, that is. We watch Marvel movies and all love "Wonder Woman," but they love "Inception," just about anything with Dwayne Johnson (even "San Andreas!") and most all action films, including anything James Bond, the entire "Fast & Furious" series, and the recent "Mission: Impossible" movies.
Mission: Impossible - Fallout (2018) - Official Trailer - Paramount Pictures
They also like daft romances like "Mamma Mia!" which I avoid because I personally can't stand that genre. What I try to do is talk about whatever movie we like with them during and afterwards. What did they like? Which character did they identify with? How would they have changed the script to make it better? Girls don't need to see "girl movies" any more than boys should see "boy movies,"
Dave Taylor, contributor to ScienceFiction.com and resident Dad at the Movies via GoFatherhood.com. Please follow him on Twitter @DaveTaylor.
---
When I asked my own, grown daughter this question, she didn't hesitate.
"Brave," she said, and what a worthwhile choice. This overlooked and surprisingly maligned Pixar movie may not have the heft and poignancy of an "Up" or "Inside Out."
Still, Merida's journey from rebellious daughter to a young woman willing to accept the mantel of duty–and her mother's equally poignant journey from taskmaster to a loving, more grace-filled mother (with an important detour through beardom in between) is funny, tender and surprisingly affecting. Sure, the dad's sidelined a bit, but the relationships we see here are real and, in their own way, universal.
On a more personal note …my daughter and I share a love of movies. From the time she was little, and way before I became a film critic, we'd plop down in front of the television together, and I'd foist the classics on her: "Ben-Hur," "West Side Story" and "Some Like It Hot" became her own personal favorites, and she'd force her own friends to watch black-and-white movies with the zeal of an evangelist.
Some Like it Hot (1959) Movie Trailer HD
She's grown now and with a husband of her own. But every Friday night, they come to my wife's and my house and watch a movie: We set aside October for horror flicks (of course, and much to my own wife's discomfort).
We plowed through 20 Marvel movies in preparation for "Avengers: Infinity War." "Mystery Science Theater 3000" is a favorite for both of us: When we watch it–laughing at the awful jokes and making our own–I feel like we're more than father and daughter: We're the best of friends. As a dad, I don't know if there's a better feeling than that: Knowing that your grown-up child still genuinely likes to spend time with you.
What is the best movie to watch with your daughter? Any movie, if it's age-appropriate and you can both enjoy it. The message of the movie is important, of course, but the fact that you're enjoying it together is even more so. Moments we can spend with your children–moments of real connection–are all too rare in our over-scheduled lives. Our time is precious, and so is theirs. Take advantage of every moment you can.
Paul Asay is a film critic with PluggedIn.com. He also covers film at Patheos' Watching God blog and is the author of "God on the Streets of Gotham: What the Big Screen Batman Can Teach Us about God and Ourselves
."
---
Beatrice, my two-year old, is in love with "The Peanuts Movie." She can name almost every single character. She especially loves Charlie Brown (who she calls "Born") and Snoopy (who she refers to as "Soupy").
Bea has a fixation for movies about overcoming adversity, which is what this particular "Peanuts" movie (with its visual beauty and gentle humor) is all about. I've also gotten her into older Peanuts cartoons but she's transfixed by "The Peanuts Movie." She's also drawn to Disney movies with strong female leads: "Lady and the Tramp," "Mulan" and especially "Moana."
Moana Movie CLIP - Ocean Insists (2016) - Dwayne Johnson Movie
The latter is in constant rotation in our home. I feared the visuals would be too much, but she visibly delights in Moana's trials and triumphs.
Finally, there's "The Croods," another CGI comedy with a strong message of family unity and understanding. Bea loves this movie…mostly because of the end title track by Owl City called "Shine." It's her favorite song and, despite my efforts to introduce to a variety of great music, she just wants to hear Owl City again…and again.
During visits to her grandparent's home, she's requested they play "Shine" for her multiple times. Thanks a lot, Owl City.
Barry Wurst is a film instructor, senior editor and film critic for MauiWATCH and a member of the Hawaii Film Critics Society.
---
What better film to watch with your daughter than one that teaches the life lessons of grief, perseverance, teamwork, and the celebration of life? "The Miracle Season" stars Helen Hunt, Erin Moriarty and Danika Yarosh. Based on the real-life story of the Iowa City West High School girls' volleyball team who loses their star player in a tragic accident.
THE MIRACLE SEASON | Final Trailer
Devastated after losing the heart and soul of their school, the girls come together to not only overcome the toughest obstacle in their lives but fight their way to the state championships. Many films claim to be the embodiment of strong independent women. Well, there isn't a more empowering message than the one of triumph over tragedy.
The inspirational tale of a group of young women dealing with the loss of their best friend and choosing to fight in her name is as heartwarming as it is heart-wrenching. You will laugh, you will smile, and you will cry, but the most important takeaway is that no matter how tough the obstacle is in life, a strong community can overcome any odds and that's a message that it really hit home with middle America.
With strong values of faith and resilience, "The Miracle Season" is the ideal film for strong female empowerment the whole family can agree on.
Conservative/Libertarian entertainment critic Jacob Smith oversees Society-Reviews.com. Please follow Jacob on Twitter @SocietyReviews.
---
Released in July of 1989, "Kiki's Delivery Service" is a beautifully animated story of adolescence that is full of emotion and triumph. Directed by the celebrated and critically acclaimed Hayao Miyazaki, "Kiki's" is not as heavy as most of Miyazaki's other work. Because of this, I feel it is easier to digest than other Studio Ghibli films without being the sugary sweet offering that is the current norm from other animation studios who are attempting similar movies focused on independence.
The pace is deliberately slow and the plot line is easy to follow. The endearing characters are simple in design. The message of friendship and support is one for viewers of all ages and Kiki goes through the very relatable struggles of self-doubt that everyone experiences while going through the character growth that is a Studio Ghibli hallmark.
Such a great film and one that my own family treasures and recommends regularly. Even between the two of them, the individual tastes of my two daughters rarely find common ground and the list of movies that I can truly enjoy with them is an admittedly short one, but one movie I can always watch with them is "Kiki's Delivery Service."
Jason David is co-host of the NERDWatch podcast and a member of the Hawaii Film Critics Society
---
When it comes to recommending family movies, especially of the animated variety, most people go straight to Disney's massive catalog. It's why excellent animated features like WB's "The Iron Giant" often get overlooked.
Still, this touching tale of a boy befriending a robot from outer space can go toe to toe with the best Disney has to offer, both in terms of the quality of the animation and the life lessons it has to teach.
The Iron Giant Official Re-Release Trailer - Signature Edition (2015) - Jennifer Aniston Movie HD
That's probably because "The Iron Giant" is directed by Brad Bird, who would later go on to direct another movie you may have heard of called "The Incredibles." It also features a solid voice cast, including a young Vin Diesel, who had to make the titular Iron Giant lovable without even being able to say, "I am Groot."
Moreover, since it's not a Disney flick, it's a great way to take a break from that formula for a while. No musical numbers, no princesses in distress, just a kid from the '50s and his giant killer robot trying to stay one step ahead of a paranoid government agent. So if nothing else, you can enjoy it without having to listen to your daughter singing the same song for weeks on end afterwards.
"C.T. Rex is a newly minted uncle who grumbles about movies on his Youtube channel and hosts a weekly podcast on entertainment every Wednesday at 10 PM ET on TheBinge.net. You can follow him on Twitter @crankytrex and read his blog, too.
---
For me as the father of a now 7 year old daughter, the answer has always been the "Star Wars" saga. From even an early age those movies have provided the best conversation starters with my daughter on basic morality and spirituality that we value in our home.
Star Wars: Episode IV - A New Hope (1977) Teaser Trailer #1 | Movieclips Classic Trailers
At age 4 "The Empire Strikes Back" had her asking "why does evil win sometimes?" and "Return of the Jedi" started a dialogue on our sofa about the importance of forgiving yourself for mistakes. "Star Wars" has always offered constructive feminism centered on leadership, a rare feature in media today. More than anything, "Star Wars" consistent theme is conquering fear, and thanks to these movies I have been able to have spiritual and political conversations with my daughter before she even hits 2nd grade.
Stephen Kent is the host of the Beltway Banthas Podcast, a contributor to the Washington Examiner and spokesperson for Young Voices. Please follow Stephen on Twitter @Stephen_Kent89
---
Here are five inspirational movies that are perfect for parents to watch with their daughters.
"GIFTED" (Fox Searchlight) –McKenna Grace shines in this inspirational and touching family drama. After the death of her mother, little Mary (McKenna) is raised by her uncle Frank (Chris Evans, "Avengers: Infinity War"). However, getting Mary to adjust to school and a new way of life proves challenging when Frank discovers that like her mother, Mary is a mathematical genius.
GIFTED | Exclusive 10 Minute Preview I FOX Searchlight
"MIRACLES FROM HEAVEN" (Columbia Pictures) — Jennifer Garner, Queen Latifah and the adorable Kylie Rogers star in this deeply moving film. "Miracles from Heaven" is adapted from author Christy Beam's 2015 memoir: "Miracles from Heaven: A Little Girl, Her Journey to Heaven, and Her Amazing Story of Healing." While this Christian-based movie may not convert non-believers, it certainly will tug at their heartstrings. Rogers is an absolute delight.
"PETE'S DRAGON" (Walt Disney Pictures)–"Pete's Dragon" is as close to cinematic perfection as you can get. This marvelous and magical adventure is a remake of Disney's 1977 musical version of the film which is about a boy; Oakes Fegley, ("This is Where I leave You") and his friendly pet dragon, Elliot.
Pete's Dragon - Official US Trailer
As terrific as Fegley is in this, it's Oona Laurence ("The Beguiled," "Southpaw" and "Bad Moms") who is the real scene stealer. And the film's message about acceptance, family and youthful innocence can't be beat.
"THE MIRACLE SEASON" (LD Entertainment)–While there have been a ton of football, basketball and baseball inspirational sports movies made, it sure is nice to finally see one that honors and celebrates girl's volleyball.
Directed by Sean McNamara, (2011"Soul Surfer"), this is a certified two hanky weeper that really does earn its tears through exceptional and heartwarming performances from Danika Yarosh, (TV's "Chicago P.D"), William Hurt ("Avengers: Infinity War"), Helen Hunt (TV's, "Shots Fired") and Rebecca Staab (TV's, "Somewhere Between").
"THE EDGE OF SEVENTEEN" (STX Films)–Most teen dramas come a dime a dozen. However, "The Edge of Seventeen" isn't cut from the same stereotypical cloth. It's special and the reason why is because of its lead star: Hailee Steinfeld. She plays a 17-year-old who has never been popular at school and feels totally withdrawn from everyone there.
The Edge of Seventeen (2017) Official Trailer [HD]
It's a story that most teen girls can relate to particularly in this age of social media. This is also a very mature performance by Steinfeld.
"The Edge of Seventeen" should resonate with its target audience and beyond.
---
Lana K. Wilson-Combs has more than 20 years as a journalist. Lana attended San Francisco State University and graduated with a Bachelor's of Arts Degree in Radio/Television. After that, she worked three years as an entertainment writer and columnist for the Sacramento Union newspaper. In addition to publishing her own Web site, N2Entertainment.net, Lana is currently the on-air Movie Critic for Sacramento radio station KFBK 93.1 FM and 1530 AM. Her movie reviews can be heard on the Kitty O'Neal Show every Friday at 6:40 p.m.