Industry News
Opinion
We Never Appreciated Jay Leno's Late-Night Reign
Apolitical icon shrugs off third-degree burns, hits stage days after accident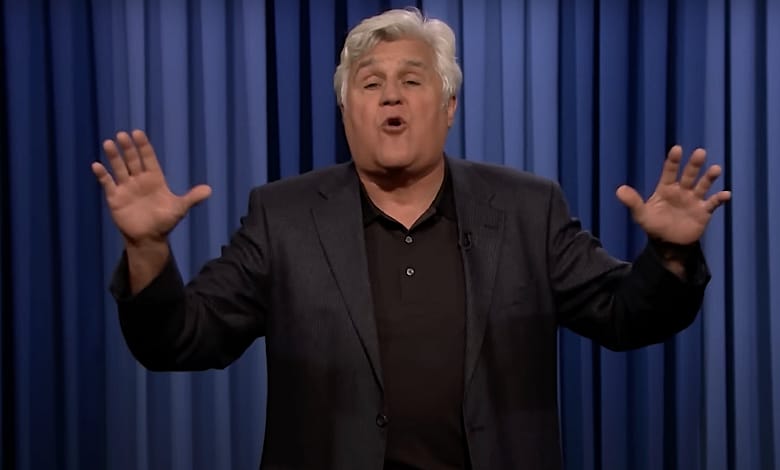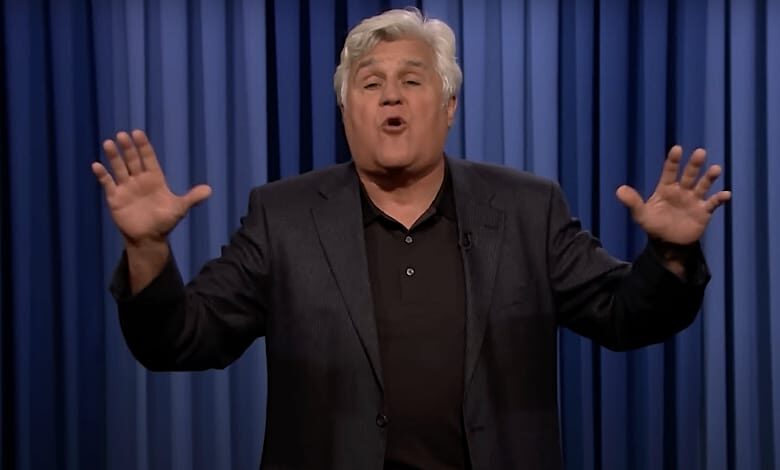 Jay Leno made replacing a legend look easy.
Johnny Carson ruled late-night television for 30 years via NBC's "The Tonight Show" before Leno succeeded him. Carson's run may never be repeated, and that's assuming late-night TV survives in its current form.
That's a big "if" given how Stephen Colbert and friends have turned the format into wall-to-wall propaganda.
Leno recently made headlines for all the wrong reasons. He suffered third-degree burns from a Nov. 14 garage fire where he stores his massive car collection. He spent 10 days in the hospital but shortly after his release returned to the stand-up stage and cracked wise about the accident.
Jay Leno jokes about being a 'roast comic' in return to standup stage https://t.co/yuQzkSAnTz pic.twitter.com/CUf9wXoiRu

— New York Post (@nypost) November 28, 2022
His swift recovery is a good excuse to revisit his late-night days. Many wish he was still making us laugh five nights a week.
Leno got his feet wet by filling in for Carson on "The Tonight Show" before officially taking over in 1992. Once Leno assumed the throne, he never looked back. He kept "The Tonight Show" at the top of the ratings heap, year in, year out.
His secret? He didn't alienate red or blue state viewers.
His monologues, delivered with a panache forged from years behind the mic, hit both sides of the aisle. He reserved the sharpest blows for the current Commander in Chief, no matter the party affiliation. The focus stayed on the comedy, not petty partisan points.
That was the Carson model, and Leno stuck to the script.
RELATED: LORNE MICHAELS WON'T COME CLEAN ON 'SNL' BIAS
Media critics never took to Leno. He wasn't as hip or edgy as his late-night frenemy, David Letterman, even though Leno regularly beat his CBS rival.
Leno's gentle approach also won him few converts. News outlets preferred harder-edged talents like Louis C.K. or Dave Chappelle, at least before the woke revolution consumed comedy.
Leno left the late-night arena twice, both times seemingly under duress. NBC tried replacing him with Conan O'Brien, a comedian with a quirkier subset of fans, in 2009. Leno moved to the 10 p.m. hour, a disastrous double switch the Peacock network eventually reversed.
O'Brien took the brunt of the fallout, eventually moving to TBS to lick his wounds and revive his career.
January 22, 2010: Conan O'Brien's last The Tonight Show episode after a big controversy over the Tonight Show timeslot. #television pic.twitter.com/uhmOjKoGsM

— DrPopCultureBGSU (@DrPopCultureBG) January 22, 2022
NBC pushed Leno out for good in 2014, installing the younger Jimmy Fallon to age-proof the franchise. Fallon proved a snug fit, bringing musical chops and a knack for impressions with him.
And, most importantly, Fallon kept his ratings lead on Letterman's replacement, Stephen Colbert.
That didn't last.
The Trump era gave late-night comedians the signal to embrace their liberal impulses. That, plus Trump Derangement coarsing through Team Democrat, gave Colbert the edge over Fallon's milquetoast manner.
The "Saturday Night Live" alum is now a regular third or fourth-place finisher in the late-night wars. Fallon's Colbert-lite approach, ignoring jokes that paint Democrats in an unflattering light, is proving disastrous to the "Tonight Show" mantle.
Bet NBC is missing Leno now.
FAST FACT: Leno served as a writer on the hit CBS sitcom "Good Times" before embarking on a stand-up career.
Seen today, Leno's reign is even more remarkable. He didn't embrace fads or anger from his "Tonight Show" perch. He stayed mostly the same, relying on his stand-up experience to power the show.
He avoided the cutesy characters that marked the Carson era. No Aunt Blabby or Carnac the Magnificent. His best bit, Jaywalking, turned a dumbed-down generation into a punch line.
Would Leno change his apolitical ways if he had lasted to 2022? The pressure to do so would be intense. Are there any late-night writers brave enough to tweak President Joe Biden or Rep. Nancy Pelosi?
Could Leno coax them to try?
Nethercutt's 1967 Ferrari 365 California Spyder | Jay Leno's Garage
Leno would likely have played along for a while but slowly looked for an exit ramp. His comic principles wouldn't mesh with today's clapter mantra. Leno told his fair share of lousy jokes over the years, but they all had good intentions.
For Leno, peddling partisan gags wouldn't have been worth the fat paychecks. He's content to host "Jay Leno's Garage" and perform stand-up as if he didn't have millions in the bank already.
Colbert and co. have no such qualms, apparently.
Leno's motto remained simple then and now. Write joke. Tell joke. Collect check. Simple. Direct. And with a hearty respect for the customer.
That, more than any other element of Leno's legacy, is missed the most today.