Interviews
Antonio Sabato, Jr. Won't Fight Fire with Fire in the Culture Wars
The star of 'God's Not Dead: We the People' takes a big tent approach to acting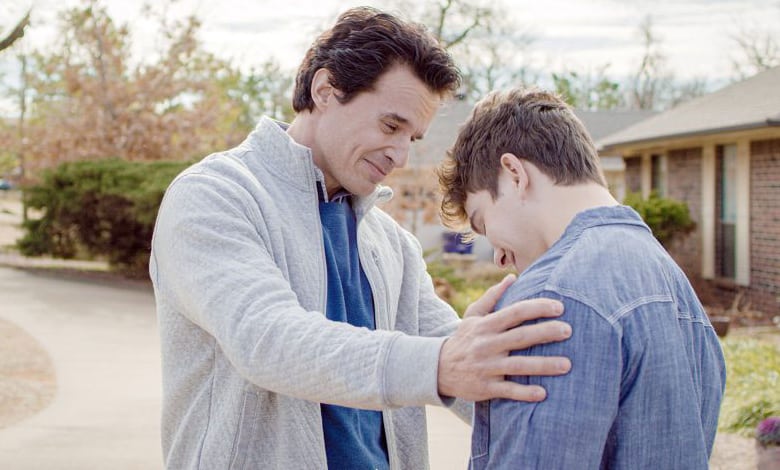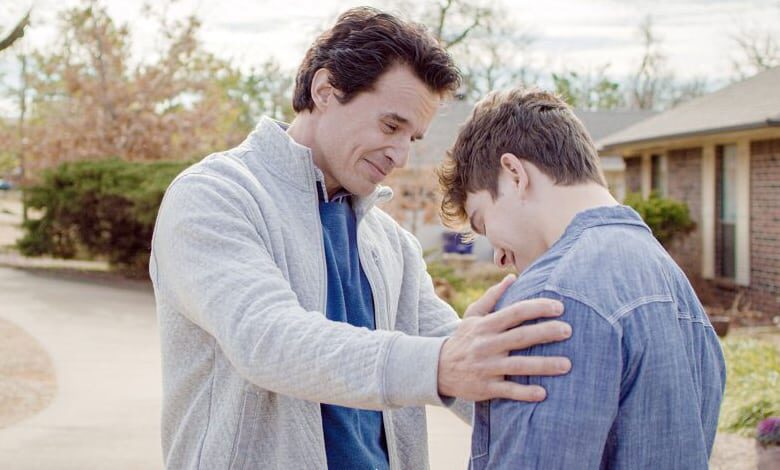 Antonio Sabato, Jr. made headlines last year when he told Variety Hollywood had "canceled" him for his pro-Trump views.
Now, the veteran star is back on the big screen, and he hopes to bring others canceled for not following industry groupthink along with him.
First up is "God's Not Dead: We the People." Sabato stars as a parent fighting the government to save his faith-based homeschooling program from extinction.
God's Not Dead: We The People (Official Trailer)
The fourth film in the faith-based series, co-starring Isaiah Washington and William Forsythe, hopes to recapture the box office glory of the original. That film, co-starring Kevin Sorbo, shocked industry observers by earning $60 million at the U.S. box office in 2014.
"We the People" takes a different route to the big screen. It will debut Oct. 4, 5 and 6 in theaters via Fathom Events.
The timing, given how homeschooling use doubled during the pandemic, couldn't be better for the film's marketing purposes.
'"That's how God works … it was meant to be out at this time," the openly Christian actor says. The film's tensions between Christians and secular America reflect some current cultural trends.
We just watched a tech CEO resign after supporting abortion restrictions in Texas. Homeschooling, typically a modest slice of the educational landscape, soared as parents learned about attempts to indoctrinate students in Critical Race Theory.
CRT, Masks and Poor Outcomes: Homeschooling SOARS Amid Public School Controversies
Homeschooling rarely gets a big screen closeup outside of faith-friendly films. Sabato notes the irony of an industry like Hollywood that uses alternate schooling methods giving so little screen time to the subject.
Homeschooling gives parents a welcome alternative to public schools, the system's bureaucracy and the Teachers Unions pulling the strings, according to the actor.
"It makes it really hard for a parent to raise their child through public schools," he says.
The "God's Not Dead" series, savaged by secular critics, depicts a western culture where people of faith are discriminated against for their views. Sabato thinks the franchise is onto something.
"Christians are being attacked … they've been attacked for a very long time. God has been removed from the schools … principles that relate to Biblical terms can't be spoken about … or you'll be called a racist or bigot."
God's Not Dead - Official Trailer
Sabato, who previously starred in "Melrose Place" and the 1998 film "The Big Hit," isn't just an actor anymore. Last year, he penned a memoir, "Sabato: The Untold Story," detailing his rise from an Italian immigrant to film and TV star.
Now, he's added studio head to his resume.
Trail Blazers Pictures 🇺🇸 pic.twitter.com/5FfScGL59V

— Antonio Sabato Jr. (@AntonioSabatojr) September 1, 2021
His Trail Blazers Pictures vows to make movies that Hollywood won't, be they faith-friendly fare or just pro-America. There won't be any faith or political litmus tests for cast and crew members, though.
"It's what we get all the time," he says.
Sabato would rather share a scene with a progressive star than keep him or her unemployed.
"I disagree with their opinions," he says, especially regarding his strong pro-life views. "That doesn't mean I'm not gonna work with them. We don't work that way."
RELATED: James Woods: The Hollywood Blacklist Got Me
Sabato says his fledgling studio has received "thousands" of messages from potential workers eager to leave what he calls Hollywood's discriminatory practices behind.
"We have grips, caterers, casting directors, producers … they're all fed up with the way things are being treated," he says.
The first project from Trail Blazers is, appropriately enough, "Trail Blazers." The Christian western features Scott Baio, R.J. Mitte ("Breaking Bad") and Sabato himself, who also co-write and will direct the feature.
An outsider might think Sabato is bitter about being cast aside by an industry that kept him gainfully employed for decades.
He doesn't see it that way.
"I'm happy about the way things are going," he says. "Through struggle you find commitments, you find the right way."