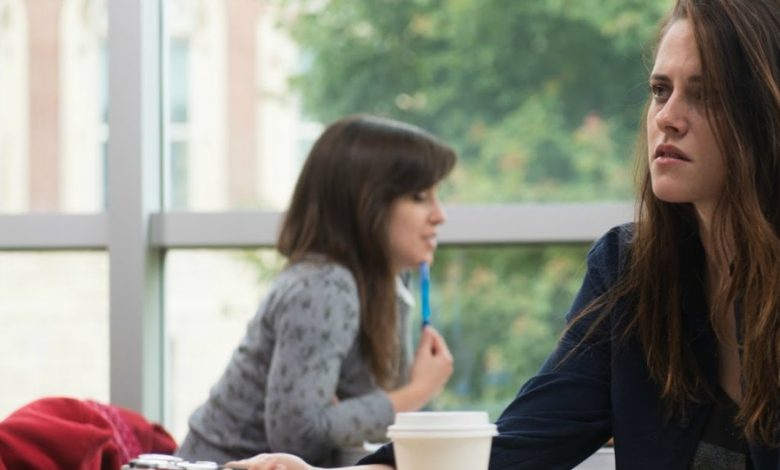 Booze. Drugs. Sex. Got pain? Society has a way to make it disappear.
The title of Tim Blake Nelson's new film is as on the button as that message. "Anesthesia" assembles a sturdy cast to show the ways we numb our emotional anguish.
Nelson still rouses our attention with two performances that push past the clichés of modern life. At times they feel all alone amidst the ensemble cast.
Anesthesia Official Trailer #1 (2016) Kristen Stewart, Sam Waterston Drama Movie HD
.
Professor Walter Zarrow (Sam Waterston) mulls retirement after a lifetime of exploring the human condition. He's seriously injured by a mugger as the story opens. We're soon taken back in time to the events leading up to the assault.
Gretchen Mol plays a harried mom who drinks rather than discover where her husband is at the moment. Corey Stoll ("Ant Man") is stepping out on her, seemingly with little remorse.
Kristen Stewart burns her skin with a curling iron to prove she's alive. Michael K. Williams is trying to force his childhood chum (K. Todd Freeman) into rehab against his will. And Nelson, serving triple duty as writer, director and co-star, plays a married man whose wife (Jessica Hecht) may have cancer.
FAST FACT: Tim Blake Nelson credits his collaborations with actor James Franco for inspiring 'Anesthesia.'
The stories have little connecting them at first. That allows us to examine each character on his or her own merits. Nelson's script makes that effort a chore. Waterston gets a pass for sounding like a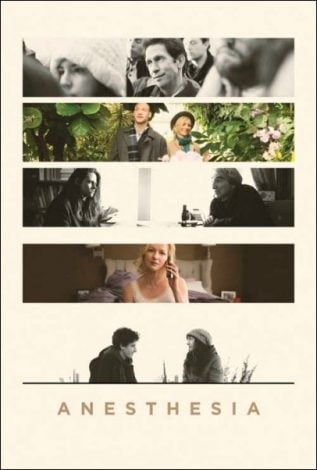 college professor. What about the other characters?
The dialogue too often sounds stiff, like a lecture you tune out mid-sentence. The cast tries in vain to bring life to lines that belong in a thesis, not a dramatic scene.
Nelson has plenty to say about how technology keeps us apart, and why the culture's diminishing faith is taking a toll. The sentiments are noble but hardly revelatory.
Watching characters sneak pot from their parents or wail about feeling lonely doesn't shed new light on old problems.
RELATED: 19 Amazon Prime Movies You Can't Miss in 2018
Stewart takes her isolated student role to heart. She gets one big, meaty scene, and she clearly knows how to process it.
The film's biggest risk proves its sweetest reward. Freeman's junkie character should be hauled atop Movie Cliche Mountain. Instead, the actor digs deeper, proving even familiar character arcs can resonate with the right performance. Williams, too, makes the selfless best friend role matter. Of course he cares. He also has a life to live when he's not watching his friend curse the kindness of strangers.
"Anesthesia" wraps on a graceful, uplifting note despite some tragic consequences. Once Nelson drops his cerebral veil his characters come to life, pain and all.
HiT or Miss: A solid cast and big ideas can't save "Anesthesia" from leaving us yawning.