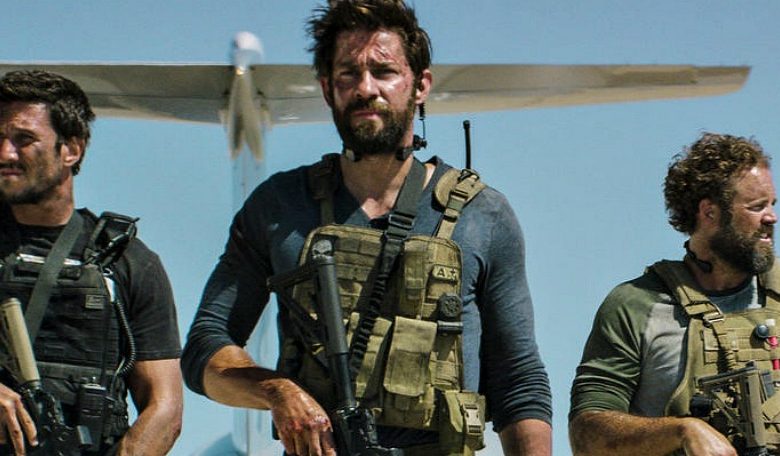 This critic can't be the only one who spends hours scrolling through Amazon Prime "just added" category.
The selection is impressive, but some movies flash a neon sign saying, "Proceed with caution." Consider the following titles as Exhibits A, B and C:
"Bad Ass 2: Bad Asses"
"Attack of the Mushroom People"
"Dorm Daze 2"
They could be classics, but our Spider Senses can't stop tingling. For every potential flop, though, is a film that either got overlooked or bulldozed by other, more successful titles. They still offer rock solid entertainment value … assuming you give them a chance.
The following 19 Amazon Prime movies fit that description. Each didn't get the box office love they deserved. They still lurk within the service's cyber corridors, ready to entertain with a simple click.
Give these Amazon Prime movies a chance, and leave your reviews in the comments section below. Even better? Share some of your streaming sleepers there, too.
HORROR
"The Innkeepers"
Director Ti West doesn't believe in cheap scares, cool "kills" or other horror movie tropes. His shockers build oh so slowly, developing characters and tension until the inevitable horrors explode. That's precisely what happens with this 2012 thriller.
The Innkeepers Official Trailer #1 (2012) Ti West Horror Movie HD
We meet a pair of young hotel employees (Sara Paxton, Pat Healy) watching over the building on its final days of service. That isn't all they're doing. They hope to prove, once and for all, the inn is haunted. Be careful what you wish for …
"The Girl with All the Gifts"
If you've seen a dozen zombie movies, you've seen them all. Not quite. This new shocker adds a fresh wrinkle to the formula. What if some children were infected with the undead virus but maintained their humanity – despite an occasional zest for flesh? Could scientists study them and find a cure?
The Girl with All the Gifts Official International Trailer #1 (2016) - Glenn Close Movie HD
A sterling cast, by horror movie standards, includes Glenn Close, Paddy Considine and Gemma Arterton. Skip the umpteenth "Walking Dead" installment and give this a try instead.
"What We Do in the Shadows"
Christopher Guest unofficially kicked off the mockumentary movement with "This Is Spinal Tap" and "Waiting for Guffman." The format hasn't offered us much in recent years … until now. This 2015 comedy serves up a seriously silly look at a gaggle of vampires going about their daily routine.
What We Do in the Shadows Official Trailer 2 (2014) - Vampire Mocumentary HD
Co-director/co-star Taika Waititi ("Thor Ragnarok") keeps the tone light and frothy, and the gags never wear out their welcome.
"Frozen"
Let go any thoughts of the Disney smash. This is something far different, but certainly worth your while. Three friends gather, a bit too late, for one last ski run. They manage to snag a lift chair just as the ski resort is shutting down. Phew, right? Wrong.
The three skiiers end up stuck on the ski left, hanging high above the ground. The premise doesn't need much more than that, although we learn quite a bit about the personal dynamics between the stranded souls.
"Bone Tomahawk"
This is most certainly a western, but the grisly final act nudges it into the horror category. Kurt Russell (along with an epic mustache) stars in a deceptively simply yarn. Vicious savages kidnap some innocents, and Russell's Sheriff Franklin Hunt and crew set off to save them.
Bone Tomahawk Official Trailer #1 (2015) - Kurt Russell, Patrick Wilson Movie HD
Writer/director S. Craig Zahler's screenplay is a hoot, filled with tasty western exchanges sure to make oater fans grin. Just wait. That finale will leave you breathless.
DRAMA
"Short Term 12"
Brie Larson earned an Oscar for "Room," but she first revealed her blazing talent in this delicate indie. Larson stars as a social worker tending to at-risk teens. The movie subverts what you expect from that set up, digging deep into the lives of the trouble youth as well as the social workers themselves.
Short Term 12 Official Trailer #1 (2013) - Brie Larson Movie HD
This is tough, taut filmmaking, led by Larson's gritty performance. Watch a few minutes and you'll be hooked … and happily so.
"The Merry Gentleman"
Michael Keaton seemingly disappeared before his capping a career revival with the Oscar-winning "Birdman." He wasn't gone from the scene, just marinating in smaller projects and taking a turn in the director's chair.
The Merry Gentlemen Trailer (2016) | Breaking Glass Pictures | BGP Indie Movie
He's doing double duty here playing a depressed hitman who connects with a fellow lost soul (the excellent Kelly Macdonald). Don't expect pyrotechnics of any kind, just the kind of subtle character work Keaton does better than most stars.
"Still Mine"
It's a love story between two senior citizens and a battle cry against government overreach. James Cromwell plays a vital old man trying to care for his ailing wife. He knows just what she needs, a new home he can build himself from scratch.
Still Mine Official Trailer 1 (2012) - James Cromwell Movie HD
Tell that to the local bureaucrats, who make him jump through a series of ncreasingly tiny hoops to bring comfort to his bride. It's tender but teeming with dignity, the kind of movie they simply don't make anymore.
ACTION
"13 Hours"
The name Michael Bay sends shivers down the spine of some movie goers. And for good reason. His "Transformers" franchise is alternately eye candy and an abomination. Bay found his inner auteur all the same for this unsung film, based on the terrorist attack in Benghazi which left four Americans dead.
13 Hours: The Secret Soldiers of Benghazi - Official Trailer
The film delivers blistering action, unvarnished heroism and very little in the way of political posturing. The message comes through all the same. These men were done wrong, and the film is a fitting tribute to those who tried to save them.
"Allied"
They don't make movie stars the way they used to, that's for sure. It's one reason this starry film flopped at the box office. That's a shame, since it's smart, engrossing and very different than most World War II tales.
Allied (2016) - 60 Spot - Paramount Pictures
Brad Pitt and Marion Cotillard play Allied spies trying to worm their way into the Nazi ranks. They succeed but fall in love in the process. That's their first mistake in this gorgeously rendered drama spiked with action flourishes.
"Jungle"
Survival films appeal to our primal instincts. What would you do if you had next to no supplies in an extremely inhospitable climate? How long would you last?
Jungle Trailer #1 (2017) | Movieclips Trailers
"Harry Potter" alum Daniel Radcliffe plays just such a soul in a tale loosely inspired by real events. The film's first half is more engrossing than its second, but it's rigorously watchable and never dull.
"Brawl in Cell Block 99"
Vince Vaughn's career hasn't been the same since he crashed that wedding. The actor's recent projects have disappointed, and his motor-mouth shtick suddenly seems tired. Enter "Brawl," a kinetic masterpiece of action, violence and poetic character development. Really.
Brawl in Cell Block 99 Teaser Trailer #1 (2017) | Movieclips Trailers
You'll be hooked from the opening sequence, but Vaughn is only warming up. Stay through to the end and you'll need a seat belt to process the final 10 minutes. You've been warned, but you won't regret it.
"Breakdown"
Kurt Russell stars as an Everyman whose cros- country trip turns into a nightmare. Some car trouble convinces his character to let his wife (Kathleen Quinlan) drive into town to get help. Only she never returns.
"Breakdown" offers a slick, intense mystery that touches a nerve within us all. Could we truly lose a loved one with one bone-headed decision?
COMEDY
"Whiskey Tango Foxtrot"
Tina Fey in combat? Sounds like "Private Benjamin" with a side of finger wagging. Not in the least. Fey plays a reporter who reluctantly relocates to Afghanistan to help cover the ongoing war effort. The laughs are light but highly concentrated. So is the drama, including a remarkably poignant tribute to the U.S. Military in the film's waning moments.
Whiskey Tango Foxtrot Trailer (2016) - Paramount Pictures
Anyone expecting Fey to slam the military or the U.S. in general will be in for a nice surprise. War is still hell, and the U.S. mission in this war-torn land remains … complicated. The film acknowledges that without those awful soapbox moments.
"Chef"
What do you do when you've become known for making slick franchise films? Go small, very small. Director/star Jon Favreau ("Iron Man") plays a talented chef who, after getting fed up with his restaurant's restrictions, goes solo. That means starting a food truck and getting his solopreneur bona fides.
Chef Official Trailer #1 (2014) - Scarlett Johansson, Robert Downey Jr. Movie HD
"Chef" isn't perfect, particularly the film's edge-free final act. Still, it's full of humor, crisp details and cooking sequences that will leave you salivating.
"Jeff, Who Lives at Home"
The Duplass Movie Machine looked primed for a hit with his quirk-fest. Nothing doing, but it's still a sweet experience for couch potatoes. Jason Segel stars as a sad sack 30-something waiting for a sign to kick-start his adult life.
Jeff Who Lives At Home - Trailer
Segel holds the story together, letting us rally around a slacker who otherwise might drive us away. A sterling supporting cast (Susan Sarandon, Ed Helms, Judy Greer) doesn't hurt.
"Elvis & Nixon"
It may be impolite to even mention Kevin Spacey these days, but he's one of many reasons this curveball of a comedy buckles our knees. Spacey plays President Richard M. Nixon, who reluctantly embraces Elvis' pop culture clout to sway reluctant voters. Michael Shannon isn't exactly dream casting as The King, but he's weird enough to paper over any objections.
ELVIS & NIXON | Official HD Trailer
There's a sadness to Shannon's superstar, a sense that his emotional wheels are starting to come off. The best part of the film? It's not mean-spirited. Call it a curiosity piece connected to a real-life meeting no one ever suspected.
DOCUMENTARY
"Beatles Stories"
Seth Swirsky transitioned from go-to pop songwriter to a one-man '60s time machine. His retro pop is so Beatles-esque it's the perfect soundtrack for this sharp documentary. The angle? Interview a gaggle of people, including Davy Jones, Graham Nash, Brian Wilson and Ben Kingsley, about their past encounters with the Fab Four.
Beatles Stories | Trailer | Documentary | Cinema Libre
Simple, right? What emerges is an unabashed mash note from a Beatles fanatic, one that any music lover will love. There's something else in play, too. It turns out those Liverpool lads were as kind as they were uniquely talented. It's refreshing to hear knowing so many rock icons have chased less than healthy pursuits.
"Best Worst Movie"
"Troll 2" might be the worst movie ever made. Even Tommy Wiseau might agree. So what do its stars think of its legacy? What began as an embarrassment grew into a cult favorite, offering the cast a unique prism on fame.
Is 'Troll 2' the 'Best Worst Movie' Ever?
This cheeky but emotional documentary examines the "Troll 2" cult, talks to both the film's stars and delusional director and explores just why we can't stop watching a terrible movie. It helps to have seen "Troll 2," but there's enough evidence of its epic awfulness here to satiate newcomers.