Interviews
Accidental Stand-up Describes Perils of Laughter in Woke Era
Andrea Bryant shares first steps in her unexpected path to the comedy stage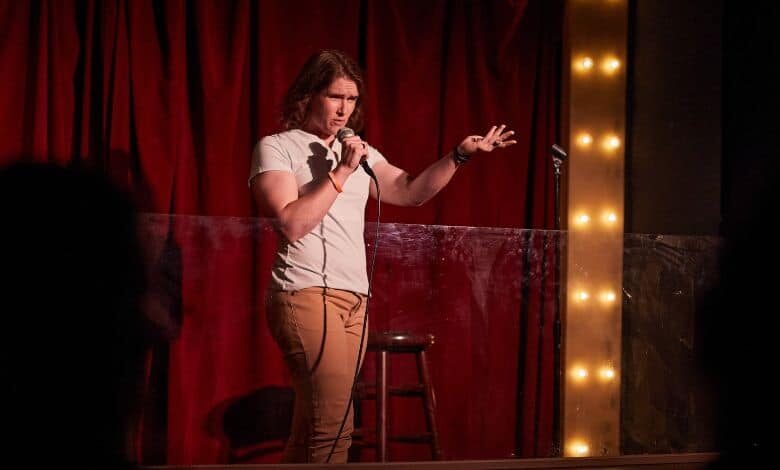 Andrea Bryant approaches comedy like she does her fitness regimen.
Bryant takes meticulous notes about the reps, pounds lifted and more during every workout. She treats each new stand-up appearance in a similar fashion.
"I can see improvement from night to night, that much I enjoy," says Bryant, who listens to every set. The fledgling comic knows life as a stand-up isn't easy and success is never guaranteed.
Bryant never imagined her career would take her to comedy stages around the Big Apple. She recalls squabbling with her brother over the family TV set. Stand-up comedy specials were the only thing they would both agree on.
Bryant later served in the U.S. Navy, spent time in Utah and eventually moved to New York City. Comedy wasn't even on her radar until someone suggested she write enough jokes for a one-minute routine. She enjoyed the exercise and, like with weight training, set her next goal in motion.
She penned a five-minute set, the length of your average late night TV appearance.
"It snowballed from there," she says.
RELATED: Comedians Won't Touch Dr. Fauci, and That's a Problem
Some comedians might take a "nip of courage" before a gig, but Bryant gave up drinking two years ago. She still found being on stage more comfortable than most beginners, even after the worst gig of her still-young career.
Bombing is a rite of passage for most stand-up comics, a low note offering both career lessons and humility. The set in question was only five minutes long, "not enough time for me to read a crowd," she explains.
When Bryant hits the stage she might share stories from her Navy days or bemoan the sorry state of California. She also dabbles in her own work place foibles, but she happily pulls some punches.
"I have co-workers come up to my shows," she says. "I don't wanna talk too much smack on them."
At the rate we're going, this Netflix rendition of the moon landing doesn't seem inclusive enough. pic.twitter.com/im7KFmIp0Y

— Andrea in Queens 🚁 (@andreafromslc) June 19, 2021
Comedy has shown her some hard truths about the business. She's bumped into "famous" comedians, but she learned they didn't get there overnight.
"Some of the funniest people I know had to work at it 10 years before it was their sole source of income," she says.
Bryant, who cites Dave Landau as a current comedian she admires, isn't a shock comic. Nor does she do a deep dive into the latest headlines. She's still keenly aware of Cancel Culture and how it could impact her budding career.
"I do sweat that," she says. "You have to have a day job for the foreseeable future. You can't say anything that would preclude you from future employment." It's why she "workshops" her material both on and off stage religiously to make sure the jokes are just right.
"You're kind of censoring yourself, polishing [the material]," she adds.
RELATED: 9 Comedians Who Rebelled Against the PC Police
Bryant knows no two comedians approach their work the same way, but she still gleaned some valuable advice early in her career. A fellow comic told her something that might seem obvious, but it had a tremendous impact on her craft.
"If you have three minutes, do three," the comic says regarding her short assignments. "Ignore the light, just have fun. It's the best advice."
Bryant's comedy career could end before she joins the ranks of nationally recognized stand-ups, the Gaffigans, Regans and Chappelles of the industry. For now, she's happy where she is.
"I know I'm doing the right thing. I'm having fun and it's a fulfilling creative outlet, something I didn't have before," she says. "It's like going to the gym and seeing my progress."
Bryant, @Andreafromslc on Twitter, will be performing at Broadway Comedy Club at 8:30 p.m. July 7.