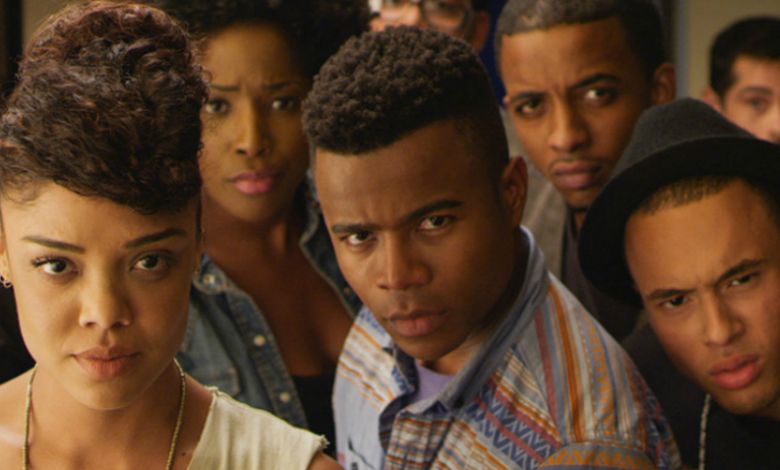 Lee's 1989 classic made us confront race in ways that couldn't be avoided.
"Dear White People" should repeat that film's repercussions… and then some. But is the nation ready to have that "conversation on race" in a civil fashion?
Dear White People | Official Trailer (HD) | In Theaters Oct. 17
"Dear White People" follows a group of black students attending a predominantly white university. Radical Sam White (Tessa Thompson) hosts "Dear White People," a campus radio show letting her share inconvenient truths about modern race relations.
That's only a fraction of the race-based material on display, and writer/director Justin Simien pulls nary a punch in the process.
So how will the movie play out with the masses? The film successfully worked social media to gin up interest in seeing the finished product. "Dear White People" hit a handful of theaters last weekend and drew a crowd – $347,000 in just 11 theaters. For some perspective, that's more than "Men, Women & Children" made despite being on 600-plus more screens. On Friday, "People" opens wider, letting a larger swath of the country sample its satirical bite.
Might Twitter explode with reactions, some of them fueled by genuine racists? Will film journalists be excoriated if they draw the "wrong" lessons from the film? Could "People" play a role in how race intersects with the 2014 midterm elections?
"Do the Right Thing" dropped on a culture without Facebook, Twitter and Instagram. "Dear White People" arrives at a time when social media outrage may be reaching its peak.
Let the conversation commence.