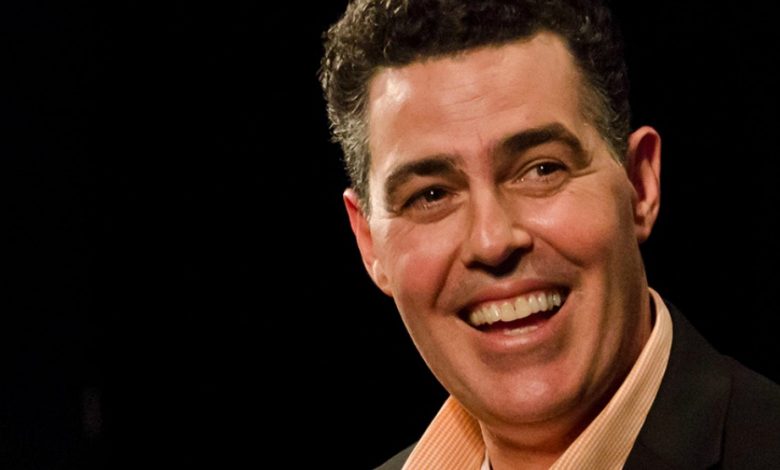 The Ace Man doesn't mince words.
Adam Carolla, the "Loveline" alum turned podcasting guru, has a way of breaking down complex issues like few of his peers.
His gift for analogies is common knowledge. This week, he spoke for millions of Americans who are fed up with the current cultural waves.
Think:
Nike's new ad campaign featuring Colin Kaepernick
Boycotts over fast food joints
Miss America sans swimsuits
Politically charged funerals
Million dollar NFL stars taking a knee over perceived injustices
Carolla has had enough. And he said so during an interview on KIRO Radio's "The Dori Monson Show."
Yes, Carolla is as exhausted by both Outrage, Inc. and people's inability to withhold their political opinions.
"The notion that every time there's a hot mic and it's open, you have to lean into it and express yourself politically is kind of getting old for anyone who's at the event who wants to just enjoy the event," he said.
It's a more eloquent way of saying, "Shut up and sing." The point is well taken in our hyper-political age.
It's why the culture imploded over Janet Jackson's "wardrobe malfunction" back in 2004.
Janet Jackson on Halftime Show Controversy in Rare Oprah Interview | The Oprah Winfrey Show | OWN
Football fans just wanted to watch an epic battle on the gridiron. That moment robbed them of that simple pleasure.
More recently, the Left's inability to process Donald Trump's ascendency is hurting more than their collective psyches. it's a key culprit in the ratings collapse seen in both NFL games and your average awards show.
Carolla says viewers cling to those events to avoid the days' headlines. The stars and players can't let that stand, though. Cue audiences turning their attention elsewhere.
"If you interrupt it with political rhetoric, it is taking away from what it is I am trying to do — so if I'd like to watch an NFL game, I'd like to watch an NFL game because I don't want to think about politics for a few hours on a weekend," he said. "And if I want to watch the Grammys, it's because I don't want to think about this."
RELATED: Media Ignore Carolla, Shapiro Defending Free Speech
Naturally, Carolla made the perfect analogy to hammer home his point. Just imagine a Cheesecake Factory host summoning guests to their table like this:
"Johnson — party of four. Oh, and Trump is a lying douche bag. You would go, Hey, wait a minute, what's this about? I'm just expressing my opinion. And you'd go, yeah, but we're here to eat. And they'd go, yeah you can eat. I'm just expressing my opinion… you're changing the experience."
Carolla's next big film project may serve up more common sense wisdom. He's the co-star of "No Safe Spaces," a docu-feature detailing the attack on free speech on campuses nationwide.