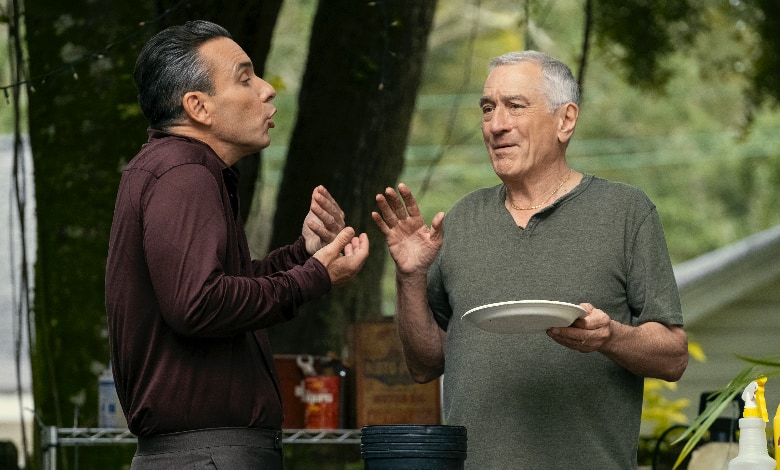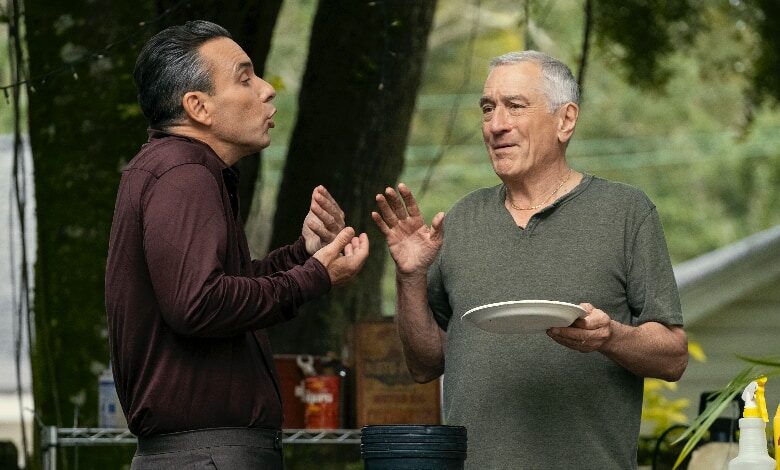 George Carlin is considered one of the greatest comedians of all time, and rightly so.
His movie resume, alas, never matched his stand-up excellence.
It's not a given that a comic can segue from the stage to the big screen. For every Eddie Murphy or Steve Martin others struggle with the transition.
The failure of Jo Koy's "Easter Sunday" underscores that truth.
Stand-up sensation Sebastian Maniscalco made it easier on himself. He co-wrote "About My Father," a PG:13 comedy loosely based on his immigrant roots. He narrates part of the film, allowing a more seamless shift to stand-up observations.
And he plays, wait for it, Sebastian Maniscalco. Turns out he might just be a movie star after all, despite those cinematic training wheels.
About My Father (2023) Official Trailer – Sebastian Maniscalco, Robert De Niro, Leslie Bibb
Maniscalco plays a fictionalized version of himself, although this one works in the hotel industry. Sebastian wants to propose to his girlfriend, Ellie Collins (Leslie Bibb), but he's waiting for the perfect moment to pop the question.
He finds it when she invites him to her family's extravagant July 4th gala, and through a clunky plot contortion Sebastian's dad comes along for the ride.
That's Salvo (Robert De Niro), a Chicago hair stylist whose immigrant roots are plain for anyone to see. Naturally, Salvo clashes with the Collins clan, an absurdly rich family Sebastian hopes to impress.
Gentle, steady laughs ensue.
Maniscalco looks perfectly comfortable as a leading man, while De Niro pushes past the kind of performance you expect from him in his new comic mode.
Yes, he's a fast burn and easily pigeonholed, but the Oscar winner knows enough to give Salvo some sizable flaws.
View this post on Instagram
"About My Father" balances several ripe subjects for ridicule. The Collins family is distractingly rich and one of their adult children is a spiritual healer crying out for a safe space. Father Collins (David Rasche of "Sledge Hammer" fame) plays up what it means to be obscenely wealthy and blind to the reality most people endure.
Kim Cattrall, cast as both the Collins' matriarch and a powerful Senator, sells a pivotal scene where her time getting to know Salvo takes a sour turn.
It's Maniscalco's show, though, and he's convincing as both a frustrated son and someone willing to do whatever it takes to woo his potential bride.
Maniscalco's fans will see his stage persona shine through early and often, typically with positive results. The film still can't resist some lowest common denominator shtick, like a water-skiing style incident and a running gag involving peacocks.
Sure, they may spice up the movie trailer, but the film's soul lies elsewhere.
Ultimately, "About My Father" is a rom-com, but the protagonists are a grown man and the father who sacrificed plenty to make him worthy of Ellie's love. That, plus the film's effusive praise of both hard work and the American dream make Maniscalco's "Father" a flawed but welcome treat.
HiT or Miss: "About My Father" wallows in generic comedy shtick too often, but when it focuses on the father-son connection it brims with warm, witty humor.