Industry News
A.I. Movies Bring Industry's Mortal Fear to Life
'Dead Reckoning' is first of several films exploring the rise in computer tech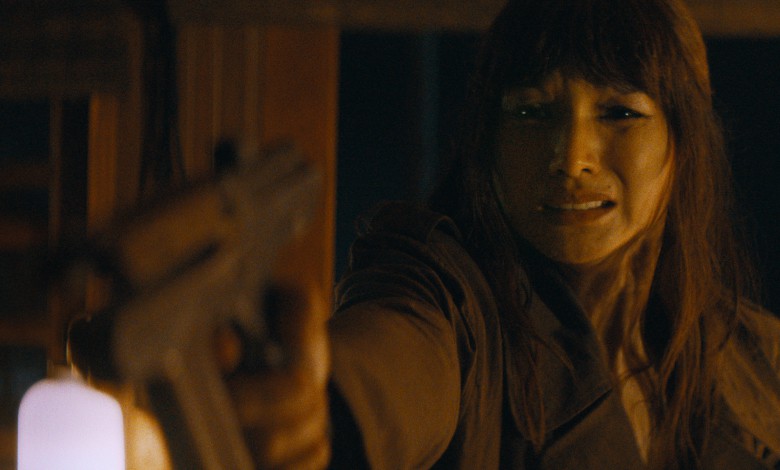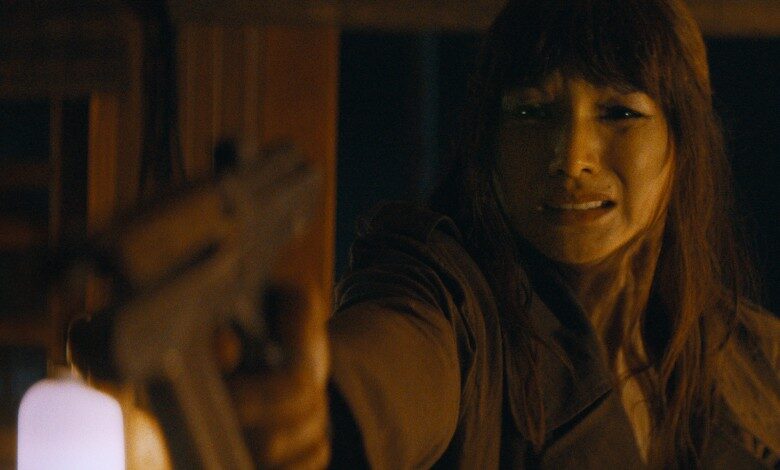 No one can beat Ethan Hunt, Tom Cruise's super spy from the "Mission: Impossible" franchise.
Maybe that's why the saga's newest villain isn't a person at all.
It's an Artificial Intelligence algorithm, called The Entity, which could dominate the globe if Hunt can't contain it in "Mission: Impossible – Dead Reckoning Part One." The first of the two-part sequel finds Hunt and his gang (Ving Rhames, Rebecca Ferguson and Simon Pegg) chasing a gaggle of ones and zeroes (along with a conventional foe played by Esai Morales).
Mission: Impossible – Dead Reckoning Part One | Final Trailer (2023 Movie) - Tom Cruise
The Entity can't be stopped with fists or guns, and its potential is as scary as anything a Bond villain could conjure. Which makes it the perfect foe for a mainstream Hollywood production.
Both writers and actors are currently on strike, in part, due to fears of the A.I. revolution. Will studios leverage A.I. to write future scripts, putting scribes out of work? Could those same studios use computer wizardly to scan actors' images and repurpose them as they see fit — without the actors getting a plum nickel?
The studios say the latter fear is unfounded, but it's still on the minds of many current and would-be thespians.
Today's more notable actors often toiled in obscurity at the dawn of their careers. The 1997 hit "Private Parts" featured Edie Falco, best known for "The Sopranos," in a dialogue-free cameo many might have missed.
At least "About My Father" star Leslie Bibb got a line to speak in her all-too-brief "Private Parts" moment.
Today's actors understandably fear A.I.'s potential, and the issue is hardly new for the creative community. That explains why two upcoming films explore its considerable reach.
"The Pod Generation," coming out Aug. 11, directly tackles how A.I. may radically transform our existence.
The Pod Generation | Official Trailer (HD) | Vertical
Sophie Barthes' third feature film is set in the very near future world where AI is all the rage and technology has trumped nature in nearly every aspect of life. The Pod Generation follows Rachel (Emila Clarke) and Alvy (Chiwetel Ejiofor), a New York couple who are ready to start a family. As a rising tech company executive, Rachel lands a coveted spot at the Womb Center, which offers couples the opportunity to share pregnancy on a more equal footing by way of mobile, artificial wombs, or pods. Alvy, a botanist and devoted purist about the natural environment, has doubts, but his love for Rachel prompts him to take a leap of faith. And so, begins the wild ride on their tech-paved path to parenthood.
The indie film won't get the attention that "Dead Reckoning" generates, but it's not the only A.I. movie heading our way.
"The Creator," set for a Sept. 29 release, lets director Gareth Edwards frame an eerie, worst-case-scenario involving A.I.
The Creator | Official Trailer
Amidst a future war between the human race and the forces of artificial intelligence, Joshua (John David Washington), a hardened ex-special forces agent grieving the disappearance of his wife (Emma Chan), is recruited to hunt down and kill the Creator, the elusive architect of advanced AI who has developed a mysterious weapon with the power to end the war… and mankind itself. Joshua and his team of elite operatives journey across enemy lines, into the dark heart of AI-occupied territory… only to discover the world-ending weapon he's been instructed to destroy is an AI in the form of a young child.
Director James Cameron infamously got the jump on his peers with the "Terminator" franchise. The six-film series (along with a TV series dubbed "Terminator: The Sarah Connor Chronicles") imagined a future where A.I.-style robots turned on their human creators.
Today? Hollywood fears A.I. technology is turning on them, and major studios are happy to let the revolution bloom. The current strikes allow screenwriters to gin up even more frightening A.I. scenarios until they're officially back at work.