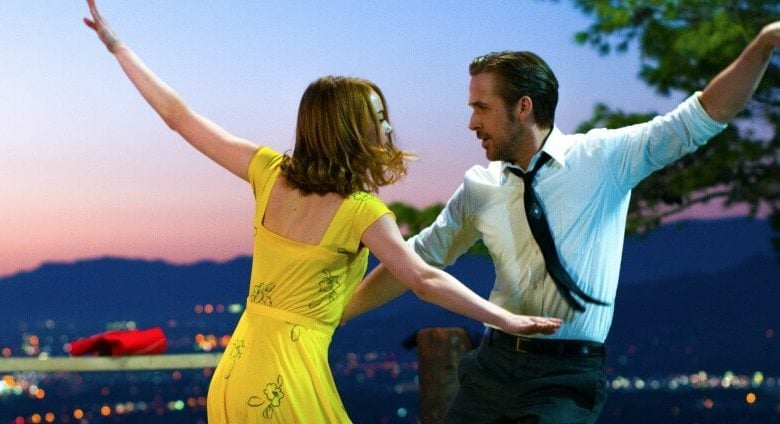 The annual Critics' Choice nominations were revealed today, weeks before the group's usual release pattern. That not only shifted the awards season landscape but gives momentum to some movies that haven't reached theaters yet.
We'll discuss the chasm between critics and audience members at another time.
La La Land (2016 Movie) Official Featurette – The Music
For now, we've learned the retro musical "La La Land" nabbed 12 nomination, the most of any film. The Ryan Gosling-Emma Stone confection was followed by "Arrival" and "Moonlight" which earned 10 nominations each.
So what does it all mean? Let's pore over the nominations and see what they portend for the unfolding awards season.
We Forgive You, Mel: Troubled auteur Mel Gibson rebounded in a huge way with his World War II epic "Hacksaw Ridge." The film netted six Critics' Choice nominations, including Best Picture, Best Actor (Andrew Garfield) and Best Director. Will Gibson's past continue to haunt him through Oscar season? Too soon to tell, but it's hard not to remember the standing ovation given to Roman Polanksi for his Best Director win on behalf of "The Pianist." And who could forget Polanski's monstrous crime?
"Nation" Is MIA: We've been hearing about "The Birth of a Nation" for months, ever since it wowed audiences at the Sundance Film Festival. The powerful slave drama seemed preordained to shatter the #OscarsSoWhite narrative. Only critics didn't wrap their arms around the movie when it finally hit theaters, and audiences avoided it like spinach on their dinner plates. The rape allegations swirling around star Nate Parker clearly impacted the film's reception.
Indies Rule: "Arrival" and its $62 million (so far) box office haul is the only Best Picture nominee to make a financial mark. The other nominees in this category are either indie films with modest returns ("Hell or High Water") or movies no one has seen yet ("La La Land," "Fences"). Good thing Critics' Choice members (this reporter is part of the group) have access to those awards screeners.
Rev. Al Can Stand Down: The diversity imbroglio may not figure into the discussion this year. The major categories have at least one person of color represented. The Best Supporting Actress slot features the most diverse group of nominees. This doesn't mean Social Justice Warriors will stand down, though. They simply might have to get more creative with their outrage should the other critics groups and Academy members follow a similar path.
No Love for Our "Patriots": Snub reports are inevitable following any awards announcement. Warren Beatty's "Rules Don't Apply" got drubbed at the box office and came up empty this morning. The big surprise, though, is the lack of love for Peter Berg's "Patriot's Day." The film follows the Boston Marathon bombing and its aftermath. We'll see if other critics groups follow suit.
Gun Control Drama Shoots Blanks: "Miss Sloane" is arguably the most political film of the recent Oscar hopefuls. Jessica Chastain stars as a lobbyist trying to score a legislative victory for gun control. The film is earning mixed to solid reviews but voters could have shown it some love simply for ideological reasons. They didn't.
Plenty of "Sully" Love … Except: Clint Eastwood's take on the "Miracle on the Hudson" scored a bevy of big nominations, including Best Picture, Best Adapted Screenplay and Best Actor (Tom Hanks). So who's missing? Eastwood as Best Director. Did the legend's conservative leanings hurt him here? And will it continue to haunt him through awards season? Stay tuned.
The Broadcast Film Critics Association (BFCA) is the largest film critics' organization in the United States and Canada, representing more than 300 television, radio and online critics. The group's 22nd annual Critics Choice Awards will be handed out Dec. 11, an event to be shown live on A&E.
Editor's Note: This reporter is a voting member of the BFCA.