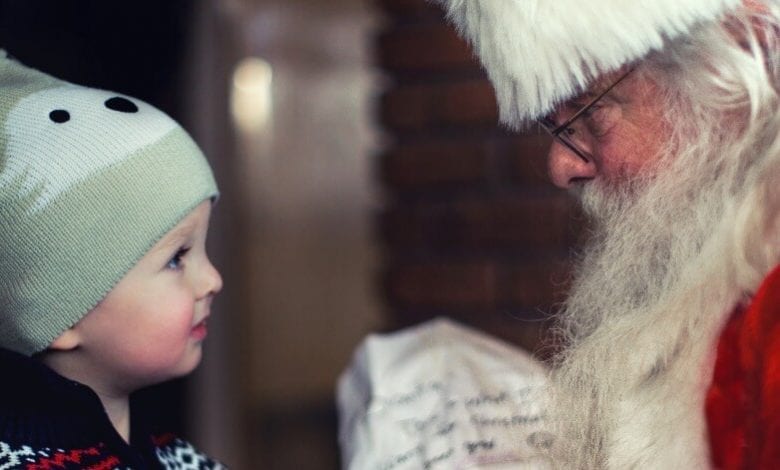 Holiday songs offer a rich tapestry of choices, from old-school classics (anything by Frank Sinatra) to rock-friendly ditties (The Waitresses' "Christmas Wrapping").
The Christmas season lets generations collide in the best of ways – think Bing Crosby and David Bowie's perfect rendition of "The Little Drummer Boy," a duet that could have gone oh, so wrong.
Even the funny version of that pop culture classic is worth your while.
Peace on Earth/Little Drummer Boy with Will Ferrell & John C. Reilly
The season also packs its share of clunkers. Now, it's easy to pick on "Funky, Funky Christmas" by New Kids on the Block," but that audio disaster isn't on heavy pop culture rotation. The following five songs, alas, are impossible to avoid this time of year.
"Feliz Navidad" by Jose Feliciano: This seasonal staple is a joy, all right, for the first minute. Then, you realize the song has nothing else to offer but it just … won't … stop. That, combined with an unwritten law dictating it must be played at every skating rink, toy story and mall nationwide, means "Feliz Navidad" deserves a holiday rest.
"Santa Claus Is Comin' to Town" by Bruce Springsteen: He's the Boss, a title he's richly earned. His husky, blue-collar pipes still don't suit most Christmas classics, let alone this one. It's a novelty track radio stations made part of Christmas song canon at our peril.
"Santa Baby," Various Artists: There's nothing wrong with a slow, sultry Santa song, but this number only thinks it's sexy. Everyone from Madonna to Macy Gray have taken a shot at it, and each version is more insufferable than the last.
Any Variation of "The 12 Days of Christmas" (Save Bob and Doug McKenzie's Version): Just. Plain. Awful. It's a tuneless gimmick gussied up as a Christmas tradition, and somebody has to make it stop. It's long, exhausting and wears out its welcome long before those five golden rings.
"Grandma Got Run Over by a Reindeer," Elmo and Patsy Shropshire: Mildly amusing the first time you hear it, "Grandma" starts to grate on listeners at roughly the third listen. On the plus side, Elmo Shropshire is the greatest name not included in "The Hobbit" franchise.