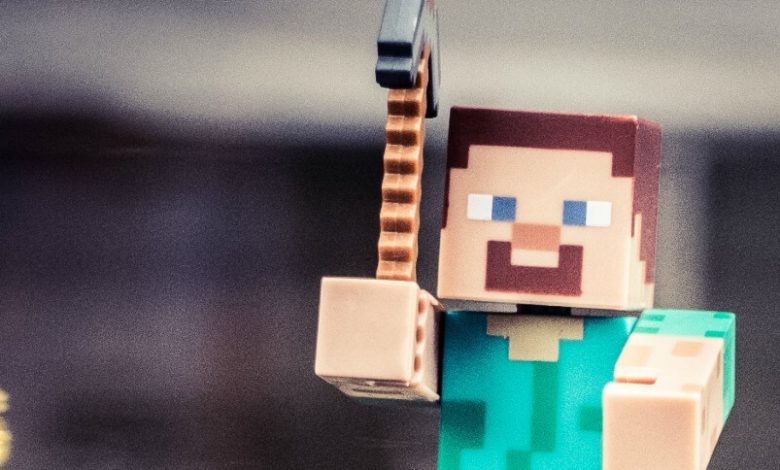 If you don't like being a plumber hopping over mushrooms or more complex story lines, there are still plenty of video games to get you hooked.
With so many video games available on the market, it can be difficult to figure out which one will be most interesting for you to play. Not everybody starts out as a gamer, but anybody can pick up the hobby when they're ready.
Gaming consoles remain some of the most popular entertainment products in the world. Playstation 4 eclipsed 50 million global sales and Nintendo released a modern version of Mini Classic Edition in November, just to see it sell out in mere minutes.
If you feel like it's been difficult to find a game that you might like, think about getting started with some of the following titles. They require less constant mechanical management and provide more laid-back enjoyment. Each lets you focus on the story and graphics as you proceed through the gameplay.
Minecraft
"Minecraft" should be at the top of your list if you're interested in a low-stress game that emphasizes fun and creativity. In this voxel-based game, you can move blocks around to gather resources, build structures and explore randomly generated worlds.
There are plenty of customizable features that let you control the difficulty of the game, and there is no limit to the variety of things you can create once you get started.
The evolution of Minecraft
"Minecraft" sprang from the mind of Swedish game designer Markus "Notch" Persson, earning him multiple awards as well as major credibility in the video game industry. Persson founded the video game company Mojang, which was bought by Microsoft in 2014 for a cool $2.5 billion.
Available for the PC and Xbox
Journey
If you're not interested in a violent or competitive experience, you should check out "Journey." This is a great experience for any gamer because of how charming it can be, especially if you've never played similar video games before.
It features a beautiful soundtrack, incredible atmospheric effects and tantalizing simplicity that allow you to jump right into the gameplay itself. There are no enemies or weapons, and you have the chance to use magical chimes to communicate with travelers as you go on your journey.
Available for the PS3 and PS4.
Animal Crossing
"Animal Crossing" has always been identified as a casual gaming experience, but there are options to increase your involvement and enjoyment of the game. It is a town simulation game, where you live in a village with numerous other animal neighbors and friends. You can decorate your house, beautify the village and pursue a number of different collection hobbies to define your experience.
All You Need to Know about Animal Crossing: New Leaf – Welcome amiibo
"Animal Crossing" has been part of the video game community since 2001 when it debuted on N64. The series has sold over 27 million units worldwide.
Available on Nintendo DS and Nintendo 3DS.
Gone Home
In this exploration game, you piece together your own interpretation of a story involving a young woman's return home after a spell overseas. You'll interact with the various objects around the Oregon home to find clues about what happened while you were gone. The game was critically praised for its impressive and immersive use of graphics.
Available for the PC.
Life is Strange
Finally, if you've been looking for a character-driven video game, "Life is Strange" might be perfect for you.
Gamers play a high school student who discovers she has time-rewinding powers. She also learns about a conspiracy underneath the happenings at her school. The game is available for a variety of systems, making it one of the most accessible options to play.
Available for PC, PS3, PS4, Xbox 360, and Xbox One.
---
Jason Gordon hails from New York City where he is a marketing associate by day and blogger by night. You can reach him at jason [at] usssportsmachine.com.
Photo credit: Janus Sandsgaard via Foter.com / CC BY