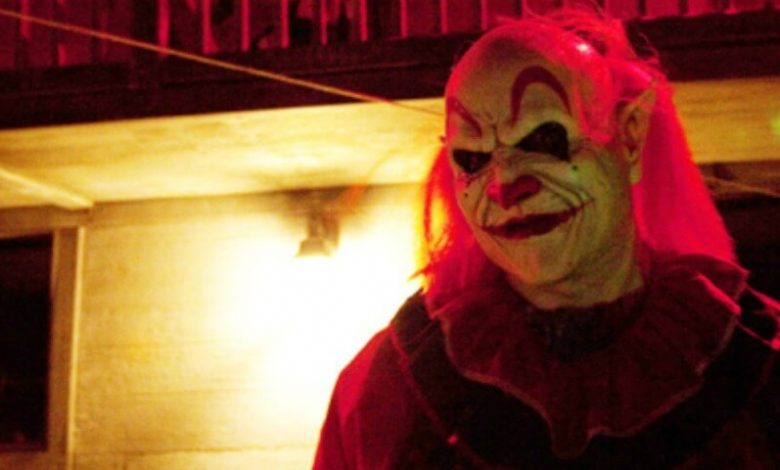 "A Nightmare on Elm Street." "The Exorcist."  "The Shining." These great horror movies sell themselves.
In a genre with low budgets and easy to exploit gimmicks, most horror films are a far cry from that group. That leaves a limited number of genuinely creepy horror flicks to recommend.
They're out there all the same.
Some movies simply fly under the radar before finding a new life on home video. They didn't enjoy the same high profile releases as even generic remakes and sequels get. Critics didn't line up to sing their praises.
Let's celebrate five great horror movies that fall into this category. They deserve a look, especially as Halloween draws near.
The Houses October Built
This micro-budget gem can be found on Netflix, and it's terrifying.
If you're a frequent visitor of haunted houses, you change your plans after watching this. The film follows a group friends as they film a documentary about their trip around the country to different "haunts"- the term they use for haunted houses.
The Houses October Built Official Trailer #1 (2014) - Horror Movie HD
Those haunts get more and more threatening as they make their way to a specific site few people know about, and few would ever want to visit. Whether you're frightened by "The Houses October Built" will depend a lot on your feelings towards found footage. If you can embrace the gimmick, then "October" is one of the more frightening of its sub-genre. It exploits a unique concept and gets under your skin right through its final seconds.
Don't Go in the Woods
Vincent D'Onofrio is famous for his roles in "Jurassic World" and "The Magnificent Seven," plus his wild take on Kingpin in Netflix's "Daredevil."
Before landing those gigs, D'Onofrio spent a few years dabbling in independent film and experimenting as an artist. It's awelcome change after a decade on "Law and Order: Criminal Intent."
"Don't Go Into the Woods
" was the actor's feature-length directorial debut. Filmed on a tiny budget on land owned by the director in just 12 days, the flick is scary, bloody and as different and challenging as you might expect. You can't miss D'Onofrio's lovably odd artistic sensibilities.
The horror-musical follows a band heading into the woods for inspiration for new music without the distraction of modern technology. Of course, everything goes wrong and bodies start stacking up. The story is a wonderful play on typical slasher fodder.
The Nightmare
This documentary delves into the condition of sleep paralysis. Some, when they put their head on their pillow at night, head into literal nightmares. Unable to move or wake, they are plagued by ghoulish nightmares that feel entirely real to their senses.
The Nightmare Official Trailer 1 (2015) - Documentary HD
While some of the re-enactments are on the cheesy side and "The Nightmare
" would have benefitted from talking to a few more sleep professionals, the interviews with the sleep paralysis victims are downright spooky. As they reveal their worst nightmares, you will find yourself afraid to turn the lights off and go to sleep. "The Nightmare" can be found on Netflix.
Honeymoon
This terrifying story features a newlywed couple celebrating their honeymoon in a home in the country. The bride (Rose Leslie from "Game of Thrones") is found by her husband (Harry Treadaway) wandering in the middle of the night and exhibiting strange behavior that has him spooked.
Honeymoon TRAILER 1 (2014) - Harry Treadaway, Rose Leslie Horror Movie HD
"Honeymoon" has the sort of claustrophobic feel and tight pacing that works in the favor of the best horror movies. Studios quickly took notice of director Leigh Janiak's skill. She'll be bringing us an updated version of "The Craft." You may not be excited for a remake of an average film about witches right now, but you will be after seeing "Honeymoon," available now on Netflix.
The Neighbor
This film is the newest release on this great horror movies list, but it deserves a spot nonetheless.
"The Neighbor" takes one of the oldest cliches in the book – the creepy guy in the neighborhood – and constructs a cleverly paced and thrilling story around it. Bill Engvall, as said creepy neighbor, disappears into the role. He's the best thing about the movie and deserves to be taken more seriously by producers.
Josh Stewart heads the cast for director Marcus Dunstan and his writing partner Patrick Melton. Stewart is the glue that holds this mold of horror and thriller together. It's a tight, scary, and gripping film and one of the best horror films of the year.