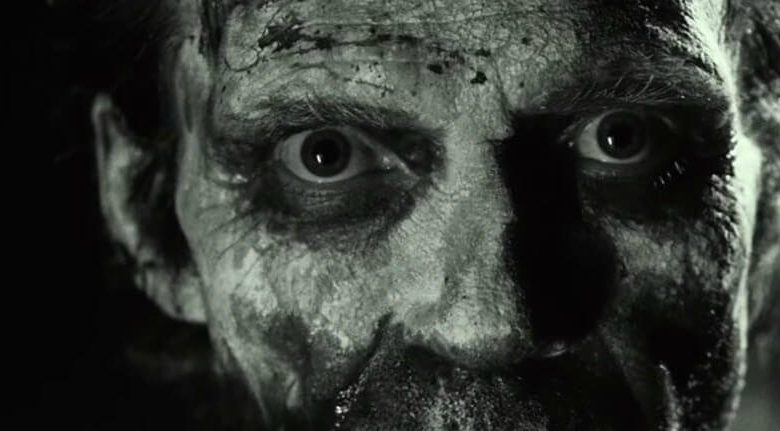 That's quite a statement from the man that brought to life bloody nightmares like "The Devil's Rejects" and "The Lords of Salem."
It turns out Zombie isn't bluffing.
"31," while not the director's best work, gives him a simple platform to exercise some of his darkest ideas. If you thought he crossed a line in "Rejects," then steer clear of his latest. The rocker turned horror auteur is working with a freedom here some may find unnerving.
Rob Zombie's 31 Official Trailer #1 (2016) - Sheri Moon Zombie, Malcolm McDowell
After introducing us to our protagonists (a crew of '70s nomads), the movie sets up its simple premise: the group is captured and forced to participate in a game called 31. They are given weapons and are told they will be released if they are still alive after 12 hours. Various killers are dispatched to run murderous rampages against them, one at a time.
RELATED: Horror Vet Defends Our Need for Nightmares
"31" offers a pretty blank canvas for Zombie to paint his portrait. The ideas feel like they were cobbled together from bits he'd thrown away while working on other projects. Perhaps he dismissed them as too strange or awkward to fit into whatever story he was telling at the time.
The murderers dispatched into the 31 game are the best examples of this. One is a Spanish speaking little person who also happens to be a Nazi.
And it only gets weirder from there.
FAST FACT: "31" was Rob Zombie's first crowdfunded movie.
Then there's Zombie regular Malcolm McDowell leading a group of "richies" looking down on the action, placing bets on the changing survival odds of our main characters.
It's all over the top and crazy with a wonderful, odd charm. Even Zombie's most debaucherous ideas provide their own form of wild entertainment. There's no doubt no one could helm this brutal flick except for this director.
The problems with "31" come from the elements hanging off this skeleton of a story like bits of flesh. The main character introductions do little to make us care about them. Hell, we hardly even get to know them before the carnage begins.
They're all generic participants in this story. The actors breathe as much life as they can into them, but they all pale in comparison to the film's colorful antagonists.
One such imaginative antagonist is known as Doom-Head (a mesmerizing and very scary Richard Brake). The film opens with a disturbing, black and white monologue from the character that provides the movie with its best injection of energy.
He appears again in the third act, chewing the scenery and creating an unforgettable villain – a feat that should not be undervalued in the horror genre.
Doom-Head fits right in with the horrific nature of his surroundings. He's the highlight of the film's third act and perhaps the script's greatest accomplishment.
DID YOU KNOW: Rob Zombie directed an episode of "CSI: Miami" and called it the "longest three of my life." He described a miserable working environment on Fox News' "Red Eye" caused by star David Caruso.
Even though Zombie's writing is lively in its creation of a carnival of killers and various life or death scenarios, his directing seems off at times. He's proven he's a capable filmmaker with his previous efforts, including a brief foray into franchise fare with two "Halloween" reboots.
However, parts of "31" just don't work. A few of the action sequences are threatened with complete incoherence thanks to the use of extreme shaky cam. Some of Zombie's scene transitions feel odd.
RELATED: 'Babadook' Director: Horror Deserves More Respect
In the end, it's easy to digress from these small annoyances, especially when reviewing something as unique and original as "31."
There's enough imagination here to encompass three movies. We're treated to a very memorable villain, and a surprisingly poignant bit about a person's will to survive. It's a journey we see brought to life by Charly (Sheri Moon Zombie, the director's wife and frequent collaborator).
In a movie world dominated by remakes, reboots and sequels, Zombie has pulled off an energetic, vision unique to his one-of-a-kind voice.