Contributors
Lists
22 Hot Movies for Cold Winter Nights
'Chinatown.' 'Black Snake Moan.' 'Sahara.' Let these films chase away the chill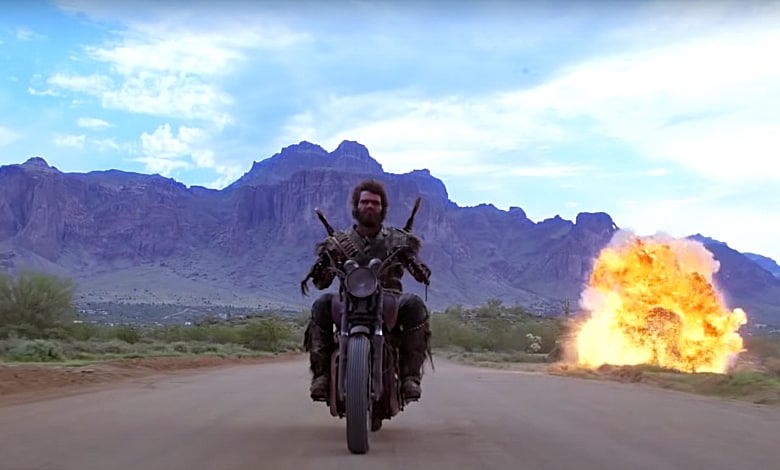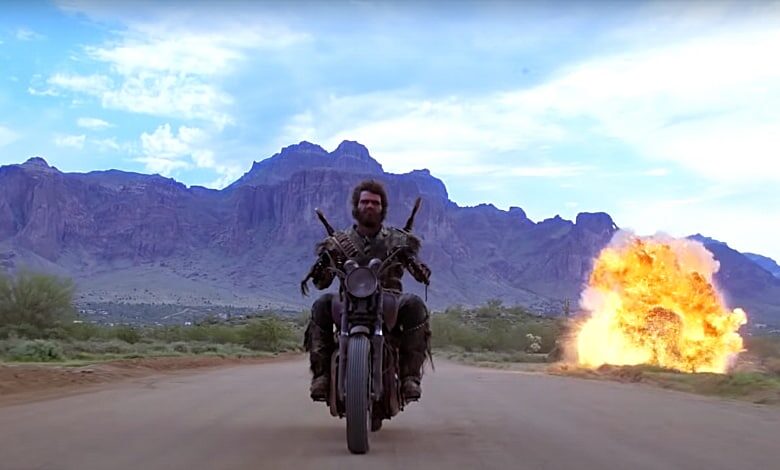 The previous installment ("22 Cool Movies for Those Hot Summer Nights") was designed to cool you down on a hot summer night.
Now, with too many weeks of winter remaining, the goal is to heat you up with these sizzling stories.
"Into the Blue" (2005) — What could be better than Jessica Alba or Paul Walker (depending how you roll) splashing around the Caribbean in swimsuits? Oh yeah, there's something about a drug dealer's shipment lost in a hurricane.
"Apocalypse Now" (1979) — This movie, set during the Vietnam War, is so hot in terms of jungle heat you might appreciate the snow outside your window.
"Body Heat" (1981) — The main character keeps saying, "let's not talk about the weather." It won't stop you from feeling the sweat dripping off Matty (Kathleen Turner) and Ned (William Hurt) in this neo-noir erotic thriller that has held up remarkably well over the years. Yes, that's Ted Danson and Mickey Rourke in supporting roles.
"African Queen" (1951) — Nothing like being around hot boat engines in Africa to make you sizzle.
"Mad Max: Fury Road" (2015) — We all just want some water.
"Chinatown" (1974) — It's all about the water, again, even though L.A. recently endured a rare deluge.
"The Year of Living Dangerously" (1982) — Set in sweltering Indonesia during Sukarno's reign of terror that resulted in a million dead, the story mostly focuses on the burgeoning romance between Australian journalist Guy Hamilton (Mel Gibson) and British Attache Jill Bryant (Sigourney Weaver). When the film's monsoon hits, you'll catch a bit of refreshment.
"Angel Heart" (1987) — It's so hot in this Alan Parker film the rain turns to steam on the streets (and the sheets). This trippy horror romp stars Rourke, Lisa Bonet, and a devilish Robert De Niro.
"Sahara" (1943) — No, not the silly movie with Matthew McConaughey. This stars Humphrey Bogart in one of his more under-appreciated roles. A small band of soldiers defends a well that has run dry. German forces surround them, and a dangerous chess match for survival begins.
"A Streetcar Named Desire" (1951) — Set in New Orleans, the film's heat will have you, too, screaming for Stella. Truthfully, it's sad this movie has become a pop culture punchline because it's a very good drama.
"Miss Sadie Thompson" (1953) — Set on a sweltering Pacific island, we watch the heat and the sultry escort Miss Thomson (Rita Hayworth) take on the Reverend Alfred Davidson (José Ferrer) in a battle of wits.
"Black Snake Moan" (2006) — A quasi-update of Somerset Maugham's short story "Rain," which also inspired "Miss Sadie Thompson," this movie follows a standoff between wayward Rae (Christina Ricci) against Lazarus Redd, a religious farmer and former Blues guitarist (Samuel L. Jackson) in rural Tennessee in the middle of the summer.
"Rear Window" (1954) — It's so hot that the entire building's residents sleep with their windows open. We're stuck like L. B. Jefferies (James Stewart) as he tangles with the stunning Lisa Fremont (Grace Kelly) and all the drama from his neighbors.
"Out of Africa" (1985) — "This water lives in Mombassa," and so will you as you spend two-plus hours in sweltering Africa.
"Predator" (1987) — This action classic literally explodes with heat. The action and Central America setting are sure to melt your day dreams of a cold winter snow.
"Raising Arizona" (1987) — It's set in scorching Arizona, so what more could you ask for? Oh, and it's a damn good film.
"Cleopatra" (1963) — Okay, so it was filmed in dreary old London but it feels like Egypt and it's always sunny in Egypt.
"The Shallows" (2016) — Set on an island off the coast of Mexico, this movie will put you in the warm ocean for almost the entire run time. By the end, you'll at least appreciate that there are no sharks hanging out in that snow drift behind your house.
"Romancing the Stone" (1984) — Watching Turner and Michael Douglas flight and flirt in a sweltering Colombian jungle will warm you up like a camp fire.
"Midsommar" (2019) — The sun never sets in this small Swedish town as we witness a rebirth of sorts in a film which quickly reached cult status.
"Caddyshack" (1980) — Endless shots of golf and gophers will warm you up. Plus, we get one memorable pool scene.
"Tremors" (1990) — It's just one of those movies that when you're in the mood it's near perfect. And it's set in a very toasty Perfection, Nevada.
Hope you're staying warm this winter.