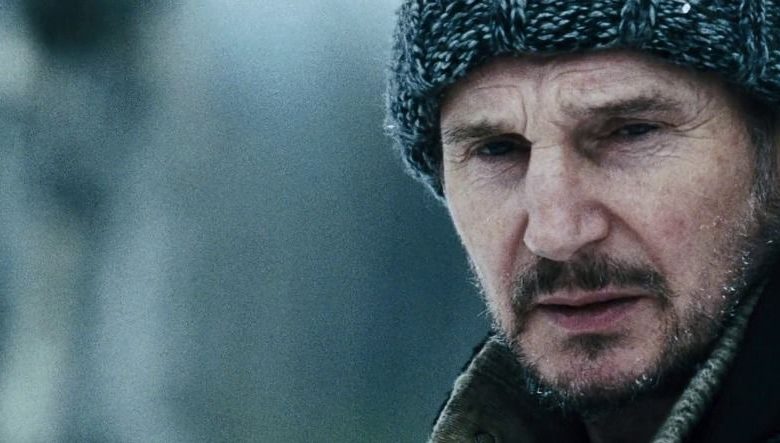 Too crowded you say?
Okay, so what about a nice picnic in the mountains? You live thousands of miles from altitude? How about a movie that's guaranteed to cool you off with tons of icy cold scenery? These movies are guaranteed to chill you out and have you reach for a warm blanket.
"Identity" — This John Cusack thriller takes place in a hotel in the middle of the desert where it seems to be perpetually raining. (I live in a high mountain desert and can assure you we see rain only a few times a year and briefly at that.) Summers often mean road trips, which deposits you in strange hotels in the middle of the night. That's where the film's eight strangers come together to identify a killer among them.
"The Shining" — Sure, it's one of the scariest movies of all time, but it's also set in the dead of winter. The "Twins" are still going to scare you silly, but that snow looks oh, so inviting. Admit it, being chased by a deranged killer doesn't seem so bad if you get to run through a hedge maze in a foot of new powder.
"The Thing" — How about a trip to the Antarctic to cool you off? This 1982 shocker features a gaggle of cold weather gear, snow, and frosted breath to keep you cool.
"Hanna" — The film's first 30 minutes put you right in the middle of cold, cold Finland. This "Jason Bourne"-style story finds a father and daughter working to take down the bad guys. It's one of the better films missed by critics and general audiences alike. Plus, you'll feel the snow crunching beneath your feet as Hanna and her dad move around their cabin in Finland.
Hanna (2011) Movie Trailer HD
"The Bourne Legacy" — Speaking of Jason Bourne, Jeremy Renner ("The Avengers," "Captain America: Civil War") marchers around Alberta, Canada in the first part of this sub-par Bourne film. But even though this isn't the best Bourne film, it boasts an opening sequence set in the high Rocky Mountains of Canada. The crisp cold air is almost palpable.
"Stalingrad" — No place on earth seems colder than Russia. The country's winters are a full-contact sport. Now, imagine being the coldest you've ever been and then also fighting a battle. It's safe to say that your nearest public pool is going to seem like heaven after spending time in the worst World War II (and most decisive) battle that cost more than 2 million lives.
"The Girl With the Dragon Tattoo" (Swedish Version) — You can head to the cool climate of Sweden in this thriller that's the first movie in an amazing trilogy. If for some reason you only have seen the U.S. version of this story starring Daniel Craig, you really need to treat yourself to the original.
"Smilla's Sense of Snow" — Set in Denmark and then moving from there to Greenland, this is very underrated thriller that was based on an amazing book. You'll feel the cold in your bones as you walk across Greenland in search of clues to this unfolding mystery.
Smilla's Sense of Snow - Greenland (On Location Interviews)
"Snow Falling on Cedars" — The cool, rainy Northwest is a beautiful setting for this touching love story. It's one sure to take the edge off the outside heat. Nothing like a constant cold drizzle to put you in the mood for hot chocolate and a good book. Like "Smilla" this, too, was based on a terrific book.
"The Polar Express" — If you've going to put on a movie for the kids, why not make it something cool with lots of snowy imagery? "Polar Express" fits the bill, and it's a great story to boot. Why wait until Christmas?
"Frozen" — Sure, that song drives you to distraction. It's still set in the cold, cold of somewhere north in Scandinavia.
"The Ice Storm" — What's chillier, the ice storm that hits suburban Connecticut or the chill in the adult relationships of these middle class families who dabble in drugs and casual sex? This film is guaranteed to make you walk out your door, into the blazing heat, and say a prayer of gratitude.
"Let The Right One In" — Set in the icy tundra of suburban Sweden, this movie has a single shot that's guaranteed to freeze you down to your core. There's something about Eli (Lina Leandersson) in the dead of a winter's night in her short sleeved shirt sitting on a playground that makes me reach for a sweater.
"Misery" — Stephen King has had a lifelong love/hate relationship with snow. He captures the feeling of desolation and claustrophobia that is a blizzard perfectly in many of his works. His finest hour may be with "Misery." Set in the Rocky Mountains, the snow seems cold and the winter endless. Watch this movie and see if you don't run to the nearest pool and do a "cannonball" of joy.
"The Day After Tomorrow"— Roland Emmerich's "Independency Day 2" has landed in theaters with a thud. But like "2012" I have a special place in my heart for this overwrought apocalyptic drama. Lots of snow and cold and the scene in the New York Library. That's also the setting of the
famous first ghost appearance in the original "Ghostbusters." Tug on extra socks before hitting "play."
The Day After Tomorrow | #TBT Trailer | 20th Century FOX
"Fargo" — Back in 1996, the world was introduced to one of the greatest characters ever written for film — Marge Gunderson. She's a pregnant cop who solves a series of murders and a kidnapping in Fargo. "I'm not sure I agree with you a hundred percent on your police work, there, Lou." Marge Gunderson. This film takes place in the icy world of North Dakota, and the long shots of snow are perfect escapism on a hot day.
"Frozen" — Careful which "Frozen" you choose. This model follows three skiers stranded all night on a ski lift. Be fun to stream this movie as you sit by the lake with an iced tea by your side.
"30 Days of Night" — Vampires don't feel cold but you will as you watch this underrated horror that seemed to drop out of the collective unconscious the moment it left theaters. It's a passable vampire film, but the setting, an Alaskan town during the 30 day long "Polar Night" at the heart of winter, is perfect for summer viewing.
"Into Thin Air" — How about a blizzard on top of Mount Everest to cool you off? There's been a fair amount of controversy over the film. The true story it was based on involved the loss of several lives. The story holds up pretty well all the same. It does an excellent drop at making you feel at altitude.
The Grey Official Trailer #2 - Liam Neeson Movie (2012) HD
"The Grey" — Liam Neeson might have cooled off a bit and so will you after watching a pack a wolves track down the survivors stranded in Alaska after a plane crash. You can actually feel the cold and snow in this movie like no other on this list.
"Whiteout" — I saw this movie in the theater with a couple who'd spent actual time on the ice in Antarctica. They chuckled throughout the Kate Beckinsale feature. It's an occasionally silly thriller, but Beckinsale is actually good as a U.S. Marshal. The imagery is nothing if not chilling.
"Snowpiercer" — The story includes a nuclear-powered train traveling across an endless post-apocalyptic landscape and some not so subtle class commentary. Quick spoiler alert: You'll be happy to get of the grimy train and into the cold, pure snow in the third act.
Check out one of these movies when you're stuck in a hot house, car or even hotel room.
The rain and snow will be here soon enough.