Lists
Your Essential 2017 Geek Gift Guide (And Their Kids)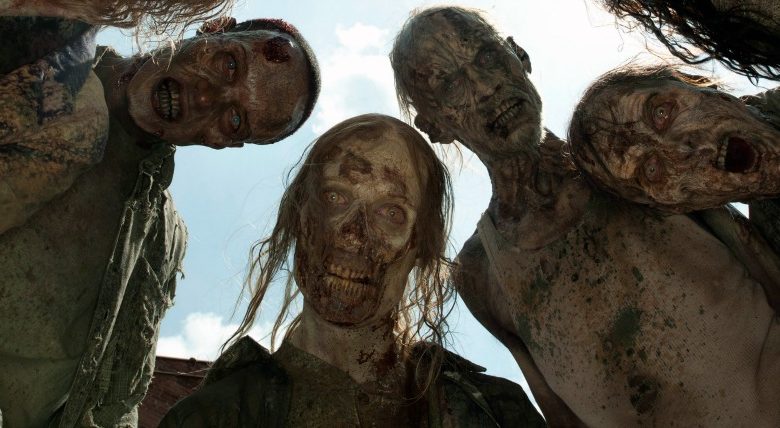 From to action heroes to zombies, there's no shortage of gift ideas for the geeks in your life this holiday season.
Whether they are into comic books, science fiction or technology, consider the following geek gift ideas that will keep you on the "nice" list for another year.
For Comic Book Readers
2017 has been a mixed bag for comic books, but there are plenty of great gifts out there for the comic readers of mainstream titles to the more niche characters.
From the mind of writer superstar Jeff Lemire comes the story of a group of heroes trapped in a quaint 1950s-like world. They have their powers, but no villains to use them against – and no way to get home. Imagine the Avengers getting stuck on a farm. Artist Dean Ormston's visuals of robots, aliens and witches play off the amazing narrative.
Set in the DC universe, this super-powered escape artist was the brainchild of comics legend Jack Kirby (the comics world is celebrating his centennial this year). While it's likely many avid readers never encountered Scott Free (yes, that's his civilian name), current DC writer Tom King has sparked interest in "Mister Miracle" with his new mind-blowingly good mini-series. It's worth checking out the source material to better understand King's next magnum opus.
"Walking Dead" fans finally get to ready about the history of everyone's favorite villain, Negan. This special edition of the comic gives us the tragic backstory of the bat-wielding baddie. And may – MAY – make us feel a little sympathy for him. Nah!
Another amazing work from Lemire, who this time also handles the artist responsibilities. The first volume is out now in a trade paperback, telling the story of the dysfunctional Pike family. No superheroes in this story. Just a compelling tale of a family trying to cope with disappointment and loss – complete with a series of musical mixes to accompany each chapter.
For the Trekkie (or Trekker)
Sci-fi fans have plenty to look forward to under their (virtual) tree. They can sip on a special ale while curled up in a unique robe while binge-watch their favorite shows.
Know a geek who likes to imbibe (and let's face it, who doesn't)? Then Shmaltz Brewing Company has just the thing – a four pack of Captain's Holiday beer. Inspired by a "Star Trek: The Next Generation" episode where Capt. Picard finally takes a vacation on the pleasure planet, Risa, this ale features lemon, lime and orange citrus flavors for an out-of-this-world experience.
Streaming Service Subscription
Is your geek friend bummed because he/she refused to shell out $6-$10 a month to watch the new "Star Trek: Discovery" on CBS All Access? Make like a friendly Starfleet cadet and pick it up for them. But remember if they are outside of the US, ST:D (really, this is the best they could come up with?) may be available with a Netflix subscription.
For the Proto-Geek
Know a geek kid? Foster their love of reading and sci-fi with a couple of cool books.
The X-Files: Earth Children Are Weird 
"The X-Files" returns to TV in January, but if your young nerd can't wait that long this picture book may do the trick. Friends Dana and Fox try to explain away the strange sounds, lights, and shadows during a backyard tent sleepover in a tent.
Just Plain Fun
Whether you believe the 1988 action classic is a Christmas movie or not, one thing is certain: this book complete with machine guns, European terrorists, and a cop who's forced to rely on all his cunning and skills – is not for kids. Adults, on the other hand, will be delighted at his "Die Hard" retelling based on "The Night Before Christmas."
Why can't nerds get in on the snuggie fun? While you're binging "Discovery" break the rules by switching franchises with a "Star Wars" Jedi robe. It's cheap and keeps you warm on those cold Hoth nights.