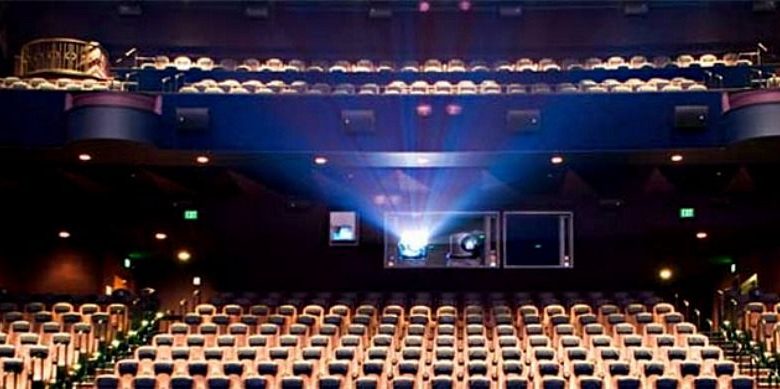 The 14th Annual 168 Film Festival – a faith-based exhibition featuring short films created in just one week or 168 hours – runs today and tomorrow at Regal Cinemas at LA Live.
The films in question all start from a Scripture verse. Where they go from there is up to the artist.
Among those appearing at the event include by M.C. Bill Farmer (the voice of Disney's Goofy and Pluto), Carl Gilliard ("Inception"), Denise Grayson ("The Social Network"), Michole Briana White ("25th Hour," "Courage Under Fire") and Dey Young ("The Running Man," "Pretty Woman" and "Spaceballs").
RELATED: 'Little Boy' Producer: Film's Faith 'Honest' Given War's Toll
This year's festival partners with the Salvation Army to bring up to 300 underprivileged kids and their families via a free Kids Screening and Kids Red Carpet at 10 a.m. Aug. 20.
Last year's festival showcased "Risen," the Joseph Fiennes drama from Sony Affirm films. This year, the tale of a Christian girl's courage during the Columbine school shooting gets a close-up with "I'm Not Ashamed."
"It's a very important film and a tremendous movie and we are definitely wanting to call Christians out for this to support it," says festival founder and president John David Ware. The film's director, Brian Baugh, as well as "Ashamed" stars David Errigo, Jr., Mark Daugherty, Taylor Kalupa and Justin Cone will attend the screening.
"As we have been watching for 14 years the Christian worldview film genre has really matured, and we are excited for what the future holds – more God honoring films that tell a great story," Ware says.
The festival also features a panel discussion "Profession of Faith: Working in the Media." The insider look at the film faith genre, featuring writer/producer Dave Alan Johnson ("Vanished") and Rick Bonn, Head of Development & Acquisitions at Pure Flix Entertainment, will be held August 21 at 1:30 p.m.
For a 168 Film Festival screening schedule and tickets, visit the official 168 Film Festival site — use Use Code "10forfest" for 10 percent off ALL FEST pass.