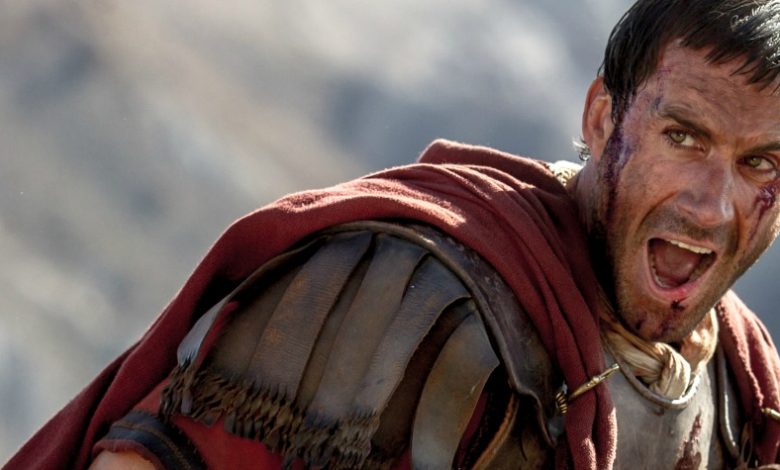 They could support micro-budgeted films like "Fireproof" knowing the craftsmanship might be rough around the edges. Or, they could pony up to see blockbusters like "Noah" despite the director downplaying the Christian essentials.
"Risen" from Affirm Films offers no such compromise. Director Kevin Reynolds ("Robin Hood: Prince of Thieves") delivers a slick tale that's part mystery, part unlikely revelation. It's rarely stuffy and uniformly crisp, including a solid leading turn from Joseph Fiennes.
RISEN - Official Trailer #2 - Now Playing!
The crucifixion is over, and the Romans are glad to see Jesus Christ will bother them no more. Only murmurs start spreading that Christ's body is no longer lying behind a massive stone portal.
It's clear from the outset that "Risen" is willing to tell a Biblical tale with wit and curiosity. Take an early battle scene depicting the clever ways Roman soldiers attacked their enemy, forming a moving shield with their crude but effective weaponry.
It's boulders versus spears, and it's impossible to look away. The battle is bloodier than expected, an intensity which helped earn the movie's PG:13 rating.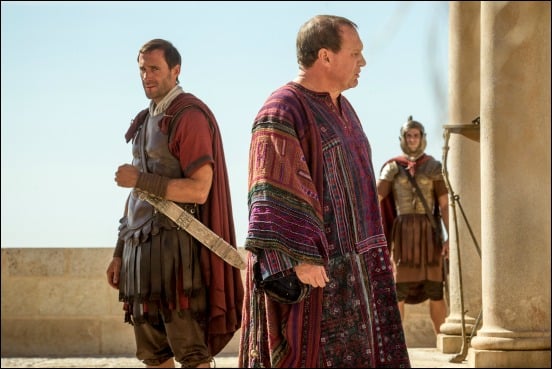 It's where we first meet Clavius (Fiennes), a Roman commander who has seen his fair share of battles. The cries of grown men fighting for their lives doesn't move him. He's punching the clock, a warrior with both skill and bravado to push him forward.
That by-the-book approach extends to crucifixions. It's just another chore the Romans must complete, particularly the lower-level types assigned to the task.
"We never killed a King before," one worker mutters while eyeing the prone Jesus Christ. Only Christ's body doesn't stay where it belongs. That leads Pontius Pilate (Peter Firth) to task Clavius with finding the body. Deliver the corpse and Jesus' followers can put a rest to the notion he was anything more than a thorn in the Romans' side.
Clavius, a non believer, sets about his mission not knowing his worldview is about to be challenged.
RELATED: Director Puts Faith in Heartland Audience
There's a gentle humanity lurking throughout "Risen," one that makes even the quieter scenes throb with tension. The workers asked to keep watch on Jesus' crypt complain about working an extra shift. Clavius longs to put down his sword and spend more time with his family.
Telling the resurrection from the Romans' point of view is a masterstroke, but it's only half the achievement here. The cultural details presented before us, including the petty political maneuvering, makes "Risen" more than a choir-preaching spectacle.
DID YOU KNOW: Joseph Fiennes met Pope Francis while promoting "Risen" and, by his own description, "cried like a baby" upon meeting the Pontiff.
Oh, yes, there's a spiritual message in play and a respect for Christianity occasionally missing from movies told with this level of craft. But it's granted dignity and grace by the storytelling surrounding it. Clavius holds the key to our interest. At times, his journey works as a most unusual procedural, one we know won't end like most we've seen before.
"Risen" also delivers the expected moments, like Jesus walking on water, in unexpected ways.
"Risen" walks the razor thin line between faith and potent storytelling. It's not preaching, it's spinning a yarn sure to speak to audiences with at least a partially open mind.