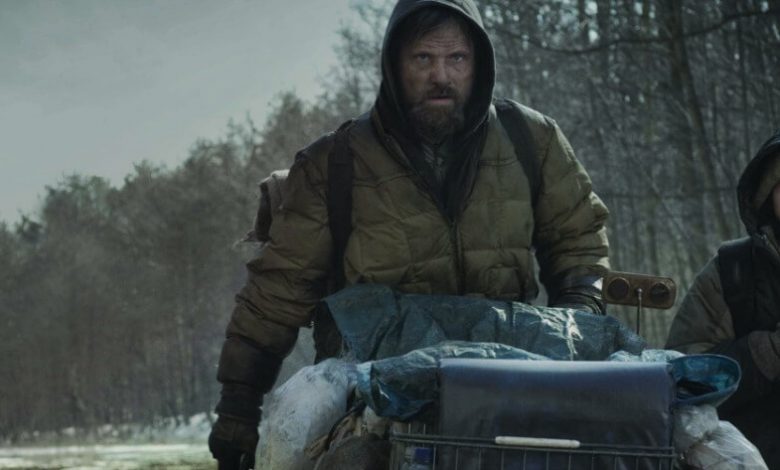 I heard an English Lit professor once say, "Throw in a little Shakespeare, and it's all been derivative since then."
The story of a character fighting across a forbidding landscape rife with challenges is a powerful hook. And, just like the Ancient Greeks, we never get tired of it no matter how many times we hear the story.
Since 2008, I've made seven road trips out to California from Colorado, averaging about one a year. On those dark desert highways, with cool wind in my hair, I've had a lot of time to think about a particular movie genre.
I love road trip movies.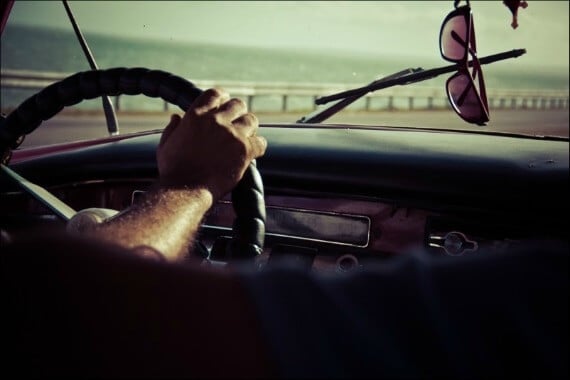 I've tried to write several. I sketched out a story of a murdered prostitute discarded outside a brothel in Carlin, Nevada. Her professor father and a retired truck driver investigate, bringing them into the underground economy as they begin to measure each other as men.
I had another where an HR professional in New York who specializes in downsizing is downsized himself. He then catches his wife cheating on him, which sends him on a road trip with stops in New Orleans, Hot Spring, Arkansas, Austin, Texas, Las Vegas, Palm Springs, and then finally to San Diego.
It's still sitting in a drawer.
I've joked that they should remake, "The Warriors" only it's a group of "Parrot Heads" who have to fight their way through Burning Man and Cochlea en route to a Jimmy Buffet Festival. And I deeply believe it's time to remake both "Rain" and "Circle of Iron" before we Gen Xers lose all our power in Hollywood and the "Zs" take over.
Here then are 10 often under-appreciated, over-appreciated or rightly appreciated road trip movies worthy of Homer and the Odyssey:
Due Date (2010) — A father-to-be (Robert Downey, Jr.) is trying to make it back home when he's forced to partner with a bumbling actor (Zach Galifianakis). Naturally, the "Hangover" mainstay is our hero's only ticket out of town. Solid laughs throughout and a kind homage to "Planes, Trains and Automobiles."
The Road (2009) — The harrowing, revisionist western "The Road
" by Cormac McCarthy was turned into a gem of a movie starring Viggo Mortensen and Kodi Smit-McPhee. The two face trial after trial that even Homer himself would appreciate. Plus, the film delivers a near perfect ending.
The Road (2009) Official Trailer #1 - Viggo Mortensen Movie HD
O Brother, Where Art Thou? (2001) — The Coen Brothers were coy about how faithfully they followed the Odyssey when writing the script for "O' Brother, Where Art Thou?
." They even claimed not to have read the source material. When you see the eye-patched John Goodman, it's hard not to compare him to Cyclops. BTW — Goodman is simply amazing. Go see "10 Cloverfield Lane" if you haven't already!
Sideways (2004) — This quirky little movie isn't everyone's glass of zinfandel. A tour through the wine country leads a lost soul (Paul Giamatti) to realize life is best lived in the moment. It's a thematic truth presented in almost all great road trip movies.
A Bill Murray Double Header… The Razor's Edge (1984) & Broken Flowers (2005) — The comic legend earned that stature with hits like "Caddyshack," "Ghostbusters" and "Stripes." His dramatic turns have been hit or miss, but these are two classics. "The Razor's Edge," based on the novel by W. Somerset Maugham and a remake of the 1946 movie with same title starring Tyrone Power, is one of those rare spiritual journey movies that we only see every so often from Hollywood.
"Broken Flowers" is equally excellent. Both capture that spiritual awakening that can only come from travel.
Midnight Run (1988) — It's probably the funniest movie on this list. As a kid I watched it about once a year. This was when Robert De Niro was still menacing and Charles Grodin proved perfectly annoying. (See him in "Seems Like Old Times" and "Heaven Can Wait" as other examples of his particular comedic genius.)
Planes, Trains and Automobiles (1987) — Quotable, lovable and one of John Hughes' classics, it's hard not to love this movie and feel the plight of a man trying to get home to be with his family for Thanksgiving.
Going the Wrong Way - Planes, Trains & Automobiles (5/10) Movie CLIP (1987) HD
The Warriors (1979) — You don't have to travel long distances to have a great road trip movie. I's more about the obstacles in the way. I think Homer would agree that the Lotus Eaters and the Sirens got nuthin' on the Baseball Furies or the Gramercy Riffs.
National Lampoon's Vacation (1983) — For a road trip movie to work, you've got to have a meaningful destination that's relatable to the audience. Nothing is more relatable than taking your kids to a theme park. You've been that person as some point in your life or you will be soon enough. It's why this Chevy Chase classic works so well.
Circle of Iron (1978) — Bruce Lee developed this story shortly before his sudden departure, and it was somewhat controversial at the time. People simply didn't know what to think of it, but it's a classic today.
The martial arts will seem dated, and the Zen philosophy might too, but there's something about movies made in the '70s that have a heart missing from what's made today. David Carradine is at his best and out of all the movies on this list, this is the one I wish they'd remake the most. The music is a hodgepodge — you can go from traditional Western to classical in a blink of an eye. The characters seem to be ethic stereotypes of ethnicities from another planet. And yet it all works and could be made to be so much better today.
Enjoy whatever quest you find yourself in this holiday season and safe travels ahead.