Interviews
The Crazy True Story Behind the 'New' Tarzan Tale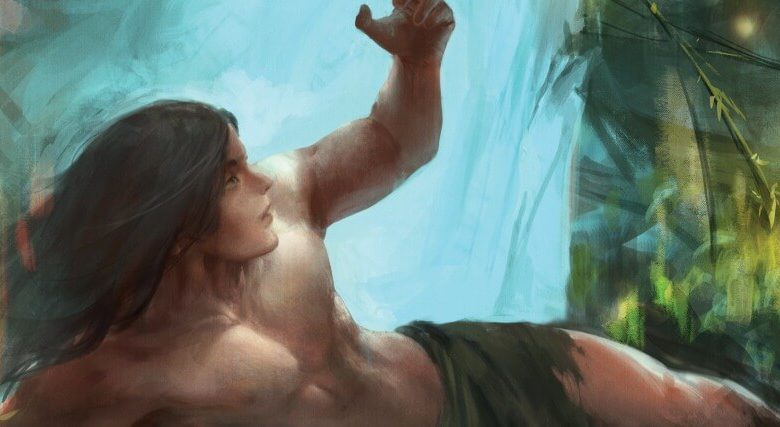 Edgar Rice Burroughs died in 1950, so you wouldn't think he'd have any unpublished stories left.
But you'd be wrong.
Years ago, his estate uncovered a story the creator of Tarzan had partially written. After an amazing journey, including a time when the original manuscript was thought destroyed in a fire, someone finally completed this authorized story.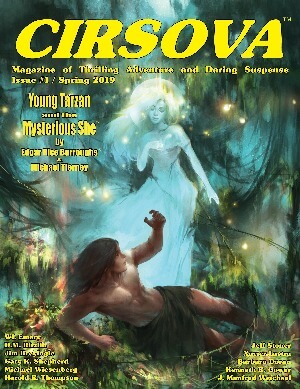 Cirsova Magazine (pronounced with a hard Latin "C") will feature "Young Tarzan and the Mysterious She" by Burroughs and Michael Tierney in its Spring 2019 issue, available March 15.
The story follows Tarzan as he ponders his nature among his ape family. He soon learns of another light-skinned person living among the Gomangani tribes.
HiT had the chance to speak with P. Alexander, the founder of Cirsova, and talk with him about the story behind the story. We also discussed his publication, a throwback to pulp magazines of days gone by.
HiT: How'd you ever score "Young Tarzan and the Mysterious She?"
Alexander: Michael Tierney is the owner of two of the local comic shops in my area. When I was putting together our first issue, I mostly gave away advertising space, and he's one of the people we gave some to. He's ended up becoming one of our regular contributors, and we also published one of his novellas last year, "Wild Stars III: Time Warmageddon."
Michael's a big Edgar Rice Burroughs aficionado. Around the same time we were releasing "Wild Stars," Chenault & Gray was publishing Michael's "100 Year Edgar Rice Burroughs' Art Chronology." A massive work, four volumes, hardcover, 1,200 pages. So Michael has connections with the Burroughs estate, and with the family through Danton Burroughs before his passing, going back even before this.
I'd been at Michael's shop one day talking about what we had in store for 2019 when Michael tells me he's been working on a Tarzan story based on a Burroughs fragment Danton gave him and asks if I'd be interested in reading it.
Needless to say, I said, "Yes," and after reading I asked, "What would it take to get this?"
The Legend of Tarzan - Official Teaser Trailer [HD]
After a few weeks of hammering things out with Edgar Rice Burroughs, Inc., we reached all of the necessary agreements and had the language in the paperwork all worked out.
The day we were about to send the contracts off, we heard, "Don't put Edgar Rice Burroughs' name on it." Well, that was a bummer, but we were committed to the story and would stand behind it whether we could put Burroughs' name on the cover of our magazine or not. On the way to drop off the contracts with Michael, Michael's on the phone with the estate explaining, "While we're okay with this, you do realize that the first 1/3rd of the story was written by Burroughs, right?"
Turns out that the records of the fragment had been lost in the fire that destroyed part of Danton's collection in 2008, and Danton passed away about that same time, so the estate hadn't realized exactly what we'd been talking about this whole time.
Thankfully, this didn't throw a wrench in the works and the estate let us roll with it under the settled terms. The contract has some stuff added in pen in the scans on file because I'd already made the estate-requested changes before Michael got off the phone with them.
There's more good news, too: following the announcement of this release, the original manuscript has resurfaced—it had been in the possession of Bill Hillman, the webmaster of ERBzine.com; Danton had sent him the original to transcribe, so it hadn't been lost in the fire. Bill didn't know anyone was looking for it or that the estate had no knowledge of it until Michael shared the announcement the other day.
HiT: What other types of stories does Cirsova Magazine publish?
Alexander: [In] 2019, we're relaunching with a "Volume 2," moving away from the sci-fi / fantasy ghetto by rebranding as an adventure magazine. Our stories have always been about adventure and romance, and those resonate with people more, I think, than trying to explain what the pulps were and how the science fiction and fantasy genres were closely interwoven until the '80s (thanks, Shannara and the Satanic Panic!).
HiT: How can authors submit stories to Cirsova Magazines? And how can people buy issues and otherwise support it?
Alexander: We have an open submissions period once a year, usually in the late summer or fall. We typically put out an announcement whenever we open. We're also listed on the major market sites, such as DuoTrope, Submission Grinder and Ralan.
People can buy Cirsova Magazine on Amazon. For people who really want to treat themselves, we offer hardcovers with dust-jackets on Lulu. In both cases, just go there and search for Cirsova; you'll find us.
HiT: Where can people follow Cirsova Magazine online?
Alexander: Our website is www.cirsova.wordpress.com. If people just want to stay informed about our upcoming releases, they can sign up for our mailing list. If they're not afraid to get down and dirty with the memes, hell threads, and endless circular debates on genre and how John Campbell ruined science fiction, they can find us on Twitter @cirsova.
---
Paul Hair is an author who has written several fiction and nonfiction books under his own name and as a ghostwriter. Connect with him at www.liberateliberty.com and paul (at) liberateliberty.com.