Interviews
HiT 'cast 144: Director Shackleton Won't Lecture Audiences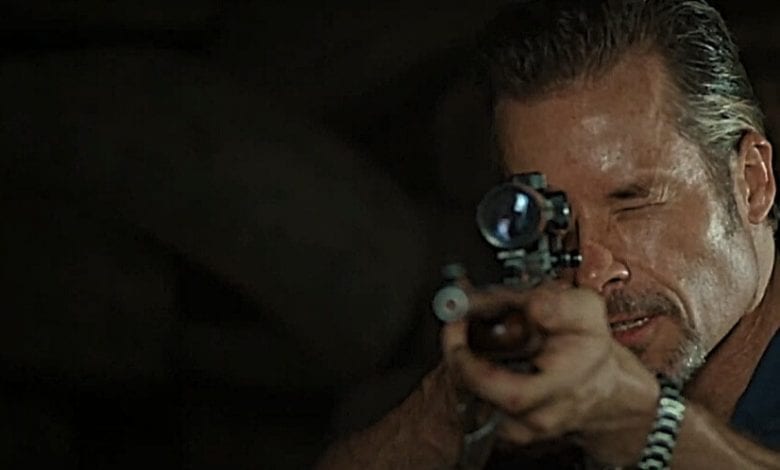 York Alec Shackleton took the least obvious path to the director's chair.
At 10 Shackleton competed professionally as a tennis player on the ATP tour. A few years later, he gave snowboarding and skateboarding a try, landing a slot in the first X Games along the way. He later nailed the "rodeo flip" move as a pro snowboarder before commercial offers flooded in.
He helped peddle Taco Bell, Right Guard, Mountain Dew and Airwalk, assignments which led to gigs in feature films.
He acted in both "Girls" and "I Know What You Did Last Winter" during that career transition. He also co-starred in the MTV series "Undressed."
Shackleton eventually moved behind the camera, finding steady work in the process. He produced "Kush" en route to his first writer/director gig, the 2007 drama "1 Out of 7."
Now, he's the director behind the neo-western "Disturbing the Peace." Guy Pearce stars as a small town marshal protecting his turf from an outlaw biker gang.
Disturbing The Peace Trailer
Pearce's character refuses to pack heat after a accidental shooting death. He may need to reconsider that pledge as the local body count rises.
Shackleton opens up about his career U-turn, why "Peace" reflects an '80s movie mindset and why he won't lecture his audiences in the latest HiT 'cast.
Listen to "HiT 'cast 144: York Alec Shackleton Hearts '80s Style Action" on Spreaker.
"Disturbing the Peace" is available in both select theaters on VOD services now. You can follow York on Twitter @YorkShackleton.