Interviews
How 'Wraith' Turns Horror Genre On Its Spiritual Head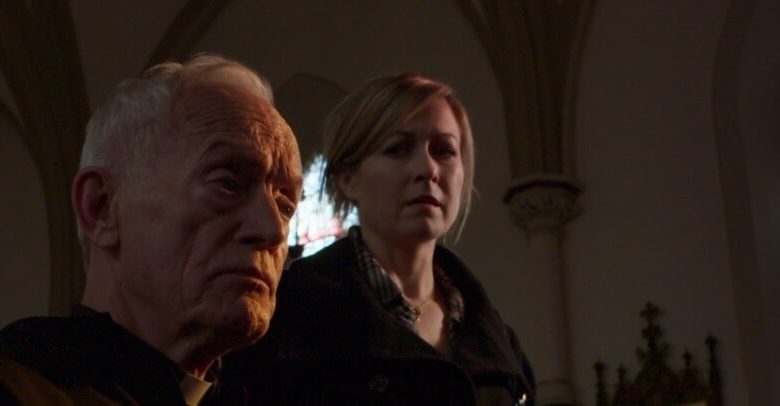 Michael O. Sajbel took a huge risk when filling out his application for the legendary UCLA School of Theater, Film and Television.
The paper work asked, "Why do you want to go to our film school?""
Sajbel, who grew up in a God-fearing home, answered as honestly as possible. He said he wanted to make movies that "honor Jesus Christ and spread the gospel." Academia isn't always the most welcoming place for the spiritually inclined.
Sajbel got in all the same.
Now, he's taking another risk, embracing a genre Christian directors generally avoid.
Wraith (2017) - AVAILABLE NOW ON #DIGITAL #HD, #BLU-RAY & #DVD - #Wraith
His new film "Wraith" follows an ordinary family facing some extraordinary events. The Lukens' stately home appears to be haunted, and the timing is terrible. Finances are tight, their teen daughter (Catherine Frances) is chock full of age-appropriate angst and Mama Luken (Ali Hillis) is unexpectedly pregnant in her 40s.
Could the latter be connected to the eerie sounds coming from inside the home? The film won't easily reveal its secrets. The writer/director calls his project a "life-affirming" film.
FAST FACT: Michael Sajbel previous directed "Zamperini: Still Carrying the Torch," a documentary for the Billy Graham Evangelistic Association about the Christian conversion of Louis Zamperini, featured in the 2015 Angelina Jolie film "Unbroken."
Inspiration for "Wraith" came from several different directions. Sajbel longed to make a genre film that would be appropriate for his own teen daughter to watch. He recalled a time when she asked if she and her friends could watch a horror movie parody but he put his foot down due to its unrelentingly crude content.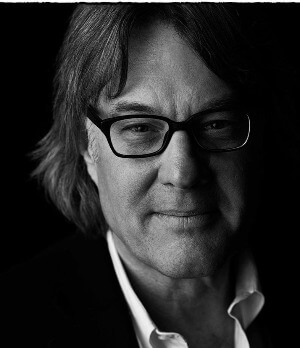 "A lot of our children are watching these movies whether we know it or not. If they're gonna see something, why not do something that resonate with your values?" he asks.
That left the filmmaker, best known for projects like "One Night with the King" starring Peter O'Toole and Omar Shariff, with a challenge.
"Can I make a scary movie, a supernatural thriller — you could even call it a horror movie — that's not Rated R?" he asked.
It didn't hurt that around his Wisconsin neighborhood every creaky mansion is said to harbor a ghost or two, according to local legends. One tale suggested a ghost alerted the homeowners whenever an animal got stuck in the attack.
"This ghost is protecting all the life in the house," Sajbel says.
"Wraith's PG:13 rating, plus Sajbel's spiritual focus, means the movie won't satisfy horror fans hungry for gruesome kills and other genre tropes. That doesn't mean it isn't creepy in its own right. He targeted audiences who cheer films that play with our minds over trotting out an actor in a rubber suit.
He compares his approach to that of director M. Night Shyamalan and his breakout 1999 film "The Sixth Sense."
RELATED: Horror Vet Lynch Defends Our Need for Nightmares
Sajbel understands the Hollywood system isn't always accomodating to faith-based stories. The success of "The Passion of the Christ" and, more recently, "I Can Only Imagine," is changing that.
He fears religious bigotry still remains in the filmmaking realm. He didn't experience it firsthand with "Wraith," but he recalls talking to a fellow filmmaker who directed a short film about a woman who has an abortion and meets the child she terminated in heaven. A camera man asked to help shoot the short worried what impact it could have on his livelihood.
"I can't film this … I'll never work again in Hollywood," the camera man reportedly said, according to Sajbel.
"Wraith," available on home video and VOD platforms May 8, is a true indie feature. That meant Sajbel had to take on as many tasks as possible to complete the project.
"I was the writer, producer, director and I swept the floor at night. I did everything but cater [the production]" he says. "I'd love to have a little more breathing space next time."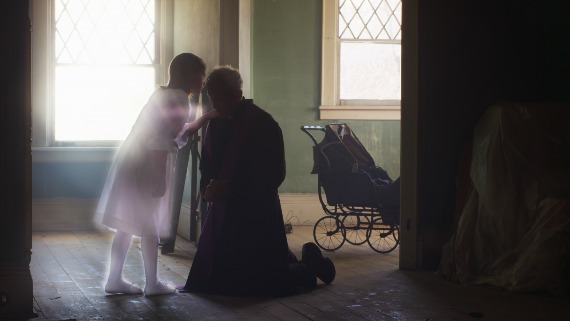 Sajbel did have one ace in the hole, veteran actor Lance Henriksen of "Aliens" fame. Only the director wasn't sure if Henriksen would pull any star stunts on the modest set.
Not even close.
"He was all in," Sajbel says of Henriksen. "We talked extensively about his character, a blind Catholic priest." Turns out the actor spent time in a Catholic home in New York. "He brought some of his earliest childhood impressions with him. He just added so much depth and gravitas."