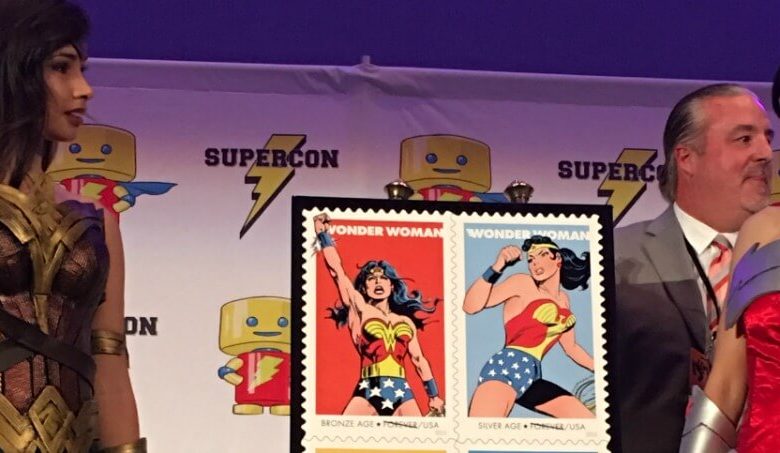 The U.S. Postal Service unveiled a series of stamps Friday honoring Wonder Woman, capping off the Amazonian princess' 75th diamond anniversary year.
Taking advantage of a number of Wonder Woman artists and writers converging on southern Florida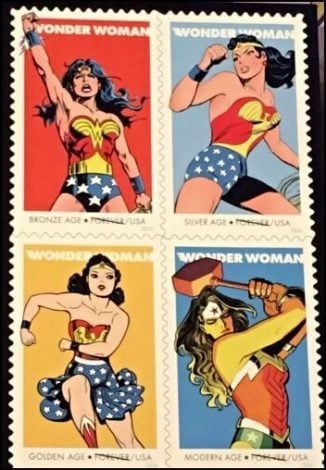 for Paradise City Comic Con, postmasters from Fort Lauderdale and Miami showcased the new stamp in a brief ceremony.
"Wonder Woman is an empowering symbol of feminine fortitude," said Fort Lauderdale Postmaster David Guiney.
The brainchild of William Moulton Marston, Wonder Woman debuted in 1941's All Star Comics #8. She stood in stark contrast to the male heroes of the time, like Superman, Batman and Captain America.
This was no damsel in distress. Wonder Woman was a strong, courageous woman ready to fight a war.
We'll get to know her better starting June 2, 2017. That's when Warner Bros. releases the stand alone "Wonder Woman" film starring Gal Godot, Chris Pine and Danny Huston.
WONDER WOMAN - Official Trailer [HD]
Roy Thomas, who received his first Wonder Woman comic when he was 5 years old, was given the plum assignment to write for the character in the 1980s. He noted that it wasn't until around that time that a woman – his wife – received a writing credit in comics.
"It's been an honor to have been associated with a character like Wonder Woman," Thomas said.
Even Marston's wife, Elizabeth Holloway Marston, contributed to the iconic character without getting proper credit.
FAST FACT: Gal Godot, who first played Wonder Woman in "Batman v Superman: Dawn of Justice," served two years in the Israel Defense Forces.
When legendary artist Neal Adams started working on comics, only 5 percent of the readers were women. He credited the industry Friday for creating an environment that was inviting for women.
"Wonder Woman is not a comic book for women," Adams said. "It's a comic book for everyone."