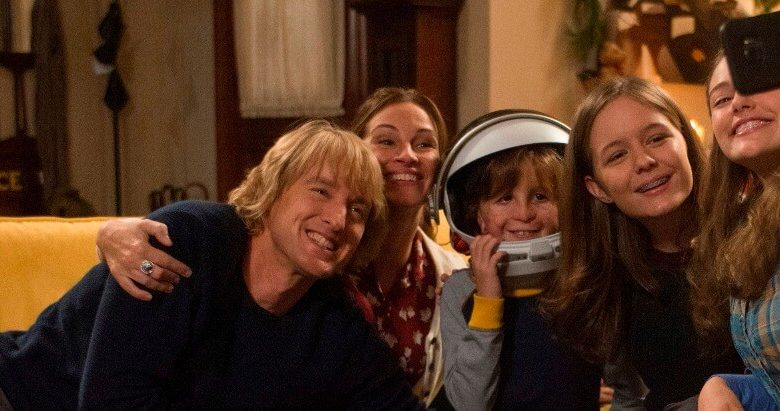 Most successful showbiz careers are built around a specific niche done well, rarely crossing over into other fields.
Stephen Chbosky is a unique power player who is Catholic in his tastes and abilities while also guided by his deep faith.
He sold more than two million copies of his debut novel, the modern Young Adult classic "The Perks of Being a Wallflower." Chbosky parlayed that success into earning the right to write and direct its acclaimed feature film adaptation.
He's also made his mark on network television as the co-creator of the cult classic CBS series "Jericho," and written the scripts for the feature film versions of "Rent" and the live-action "Beauty and the Beast."
His most recent success might be his biggest and most meaningful yet.
Chbosky's writer-director duties on the feature film version of the six-million-selling Young Adult novel "Wonder [Blu-ray]
" took the box office by storm last fall— earning more than $130 million in the U.S. and nearly $300 million worldwide.
Wonder (2017 Movie) Official Trailer – #ChooseKind – Julia Roberts, Owen Wilson
A powerfully affecting anti-bullying tale centered around Auggie (Jacob Tremblay), a boy with severe facial deformities and the surprising impact he makes on those around him. The story follow Auggie as he courageously attends real school for the first time.
Chbosky took time to discuss "Wonder" and his eclectic career with Angelus News following the film's home video release.
"The producers thought 'Perks' was a great tonal match for 'Wonder,'" says Chbosky. "I read the book three years ago around the time that my son was born, and thought about the world he and his sister were about to enter, the challenges kids face with bullying and other things, and it felt like the right thing to do.
I wanted to make the world a better place and thought I could be in service to this novel," he adds.
RELATED: Jim Belushi Details Fight to Keep Show Family Friendly
While Chbosky loves the underdog aspects of Auggie's story, he felt that what made author R. J. Palacios' book shine was how it alternated perspectives among characters throughout the storyline. He maintained that story structure, with distinct segments of the film focusing on Auggie's mother, father, sister, sister's best friend and his own best buddy over the course of its running time.
These kinds of movies have been missing from the landscape forever…
"R.J. does this wonderful magic trick to encourage empathy, where every person you initially find yourself judging, by the end you know them so differently," explains Chbosky. "Just like 'To Kill A Mockingbird,' which I consider the greatest American novel ever written, she shows you how to walk in another person's shoes and she does it with a lot of elegance. She doesn't preach, she teaches, and there's a big difference. I think 'Wonder' will someday be synonymous with 5th grade, the way 'Great Gatsby' and 'Mockingbird' are synonymous with high school."
Beyond that, Chbosky takes pride in the fact that "Wonder" managed to succeed as a mid-range budgeted film in a film world that either focuses on gaining critical acclaim for micro-budgeted films or on marketing $100-million-blockbusters to death. He feels that "Wonder" managed to recapture the long-lost magic of the family films that dominated movie theatres in the 1980s.
"Why do lower budget movies have to be dark and depressing, and bigger budget always be about superheroes? These kinds of movies have been missing from the landscape forever," says Chbosky. "And when I was growing up, there were so many live action films that the whole family could go to and genuinely enjoy. Spielberg was almost a cottage industry in the '80s giving families these kinds of films that everyone could enjoy.
FAST FACT: R.J.Palacio's 2012 novel "Wonder" has sold more than 5 million copies and is published in 45 countries.
"'Wonder' also led to an important moral lesson: to have empathy for everyone you meet since they all have a story," he continues. "Our intentions were good and pure and it really led to something beautiful."
That purity of purpose inspires Chbosky to walk through whatever doors open for him, from the world of novel writing to shaping movie musicals to crafting post-apocalyptic TV series. He notes that he loves "The Simpsons" as much as "Breaking Bad," and has the posters for "Back to the Future," "Dead Poets Society" and "Halloween" on his office walls "because they remind me of being a teenager."
Back to the Future (7/10) Movie CLIP - Skateboard Chase (1985) HD
His next project is a Disney film about Prince Charming, while he also has finally finished his second novel, "an epic horror novel with the heart of 'Perks'" that will be released in 2019. He believes he held a great responsibility in dealing with such difficult subjects as teen drug use, homosexuality and date rape in "Perks," and feels called to increase empathy and understanding in the harsh current climate of American society.
"As a Catholic, I'm humble and grateful to be on some level part of being the solution," he notes. "Whether it's meant to be fun entertainment, a morality tale or to encourage and reflect a young person's or family's experience, people relate so positive change and affirmations. Over the last couple decades, civility and lack of it has become really troubling no matter what you agree on politically.
"When did we become so violently disagreeable? What I love about things like 'Wonder' is we can use art to show that everybody is unique and is a hero in his or her life," Chbosky concludes. "Those who disagree with us politically love their country and family too. The more that we can build from the things we have in common, the more we'll confront the things we disagree on. Ultimately, make a better place for my children is the answer."
"Wonder" is available on DVD/BluRay and streaming media.
---
You can listen to the entire interview with Stephen Chbosky on the "Kozversations" podcast.