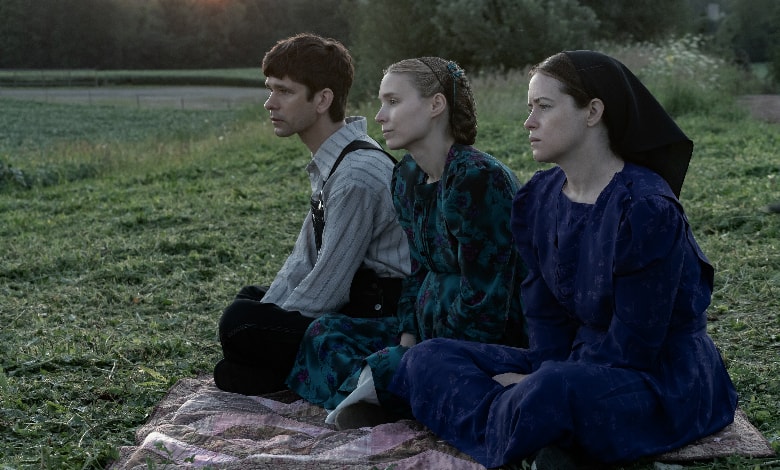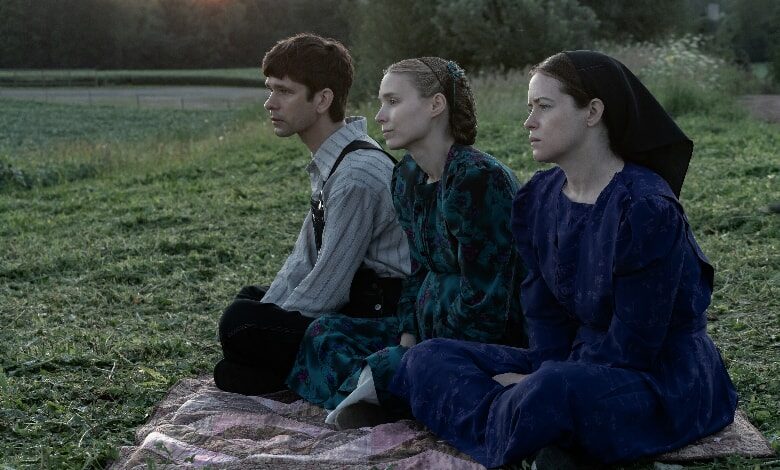 Sarah Polley's "Women Talking" is set in an isolated religious community and centers on women who are contemplating leaving their homes.
The reason?
Men nearby have been sneaking into their homes at night and assaulting them. The women decide they have three options to vote on: Do Nothing, Stay and Fight or Leave.
Initially, the discussion circles around the idea that leaving their homes will lead to damnation in hell. Others question the logic of staying, as well as how their faith plays a part in their decision to either flee or remain as they are.
Sadly, the film is based on a true story.
WOMEN TALKING | Official Trailer 2
In 2011, a group of men were accused of drugging and raping women in a Bolivian Mennonite community. The film is based on the Miriam Toews' 2018 novel of the same name.
Two things to know upfront about "Women Talking": the rapes are never depicted, only discussed and Polley hasn't made a polemic or even a heavy-handed film. There is a righteous anger in the dialogue and the film overall, but there is suspense in how the story is going to turn.
Nothing here feels inevitable or political. Polley's film isn't an easy watch, due to the unusual presentation and the darkness of them material, but there is an honesty and immediacy here that each of the performers connect to.
The women are played by Rooney Mara, Claire Foy, Jessie Buckley, Judith Ivey and Frances McDormand. Ben Whishaw makes the most of a curious supporting character, a male witness assigned to take "the minutes" of the discussion.
WOMEN TALKING | "What if They're Not Guilty" Official Clip
The ensemble cast is a collection of acting riches but the standout is Foy; there's fire in Foy's performance that made her character especially compelling. That said, there isn't a bad performance here and, at 104-minutes, the film is paced well and never feels didactic.
Sporting a muted color palette and mostly a single setting, it feels like a filmed play with a phenomenal ensemble cast. I was initially resistant to the theatrical presentation in which Polley unspools the narrative, but the approach grew on me.
While the look of the film never changes (neither does the location, though there are a few exterior shots), what drew me in is the inner fire of the characters, the immediacy of their words and how we feel the power of the decisions that are being weighed.
View this post on Instagram
Because the characters have grown up in this community, express various degrees of awareness and empowerment, I never felt judgmental towards them and the movie isn't, either. While not a film that presents a "faith-based" position towards a religious community, it is remarkable in the respect it grants its characters.
Polley is no stranger to difficult material – among her breakthrough roles was in Atom Egoyan's "The Sweet Hereafter" (1998), about a school bus accident that devastates a community.
Polley's directorial debut is the terrific "Away From Her" (2006), a magnificent adaptation of Alice Munro's "The Bear Came Over The Mountain" (2001). In addition to showcasing a haunting, career best performance from Julie Christie, "Away From Her" is also among the most sensitive, revealing and layered film to explore the topic of Alzheimer's disease.
I was less taken by her subsequent films, the 2011 Seth Rogen/ Michelle Williams romantic drama "Take This Waltz" and "Stories We Tell" (2012), a documentary about her own family history. "Women Talking" is nearly as good as her directorial debut and demonstrates her ability with actors and character-driven stories.
The use of "Daydream Believer" by The Monkees during a key scene is so indelible, I doubt I'll ever hear that song again without thinking of this film.
Three Stars