Industry News
Opinion
Hollywood Reporter Accidentally Admits Truth About Woke Rules
Far-left pub reveals why quotas, diversity mandates make inclusion issues worse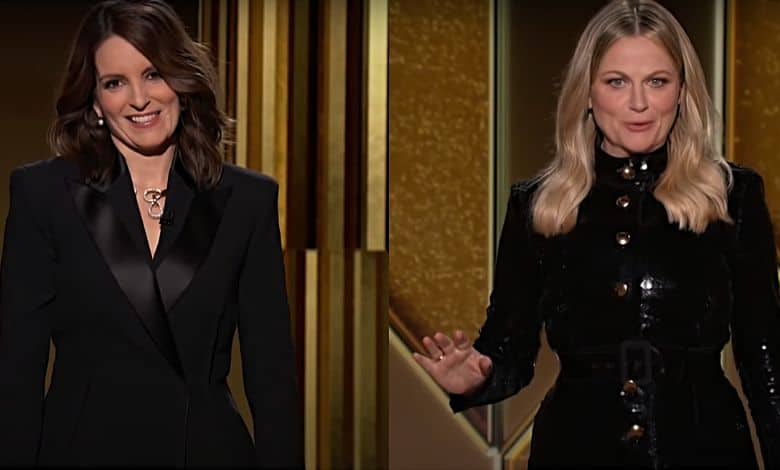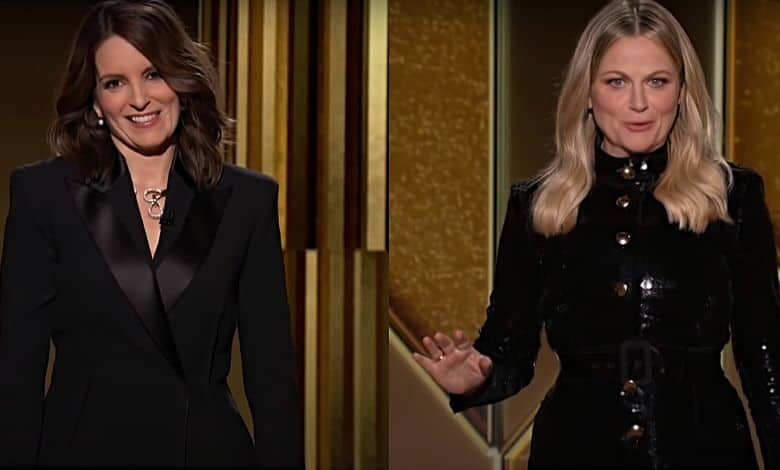 Did anyone expect the Golden Globes not to go woke?
Sunday's telecast, the 78th annual gala, featured the usual suspects sharing the usual platitudes about diversity, inclusion and Donald Trump, all the while apologizing for not living up to said standards.
Co-hosts Tina Fey and Amy Poehler decorated their opening monologue with pleas for inclusion, and multiple winners did the same.
Dog bites man.
Amy Poehler and Tina Fey's Opening Monologue - 2021 Golden Globes
Something else falls into that oh, so predictable category. A major social justice group declaring the virtue signaling to be merely … virtue signaling.
In letters to the HFPA and network sponsor NBC issued minutes after the ceremony's conclusion, Time's Up president and CEO Tina Tchen criticized the response as "cosmetic" and lacking "an awareness of larger cultural problems, as well as a long-term commitment to systemic change."
The timing is curious. It's almost as if the response were pre-written and ready to go prior to the festivities.
Did it matter to Time's Up that Asian-American director Chloe Zhao of "Nomadland" won a Golden Globe for Best Director? Or that a number of prominent black actors came away winners Sunday?
Chadwick Boseman became the second posthumous Best Actor in a Drama winner for "Ma Rainey's Black Bottom"
Andra Day earned Best Actress in a Drama honors for playing Billie Holiday in "The United States vs. Billie Holiday."
Daniel Kaluuya landed the night's first statuette for playing Black Panther leader Fred Hampton in "Judas and the Black Messiah."
"Star Wars" alum John Boyega won Best Supporting Actor in a Series, Miniseries or Television Film for "Small Axe."
None of that mattered to Time's Up and its curiously timed statement. That's not the only eye-opening part of the woke Golden Globes.
The Hollywood Reporter cheered on Time's Up response while mocking liberals like Fey and Poehler for not doing more than they should have done about the issue. Note: They're comedians telling jokes at the top of an awards ceremony, not members of the Hollywood Foreign Press Association (HFPA).
Co-hosts Tina Fey and Amy Poehler were similarly ill-equipped to address the issues, seeming to make fun of both the HFPA and its detractors. "[Awards shows] are a scam invented by Big Red Carpet," said Poehler, while Fey added, "The point is, even with stupid things, inclusivity is important, and there are no Black members of the Hollywood Foreign Press…. You've gotta change that. So here's to changing it."
Yes, despite the night's incessant hand-wringing over diversity it wasn't enough for THR. And that's because Social Justice Warriors are never, ever satisfied.
The diversity issue flared up following an LA Times reporter earlier this month revealing the HFPA lacked a single black journalist.
Next, THR drilled down into a concept many have been warning about for years. If you make diversity and inclusion the most important barometer of awards season some may suspect the winners didn't actually deserve the accolades.
When an awards organization has no credibility over the integrity of its voting process and its understanding of true diversity and inclusion, one added casualty is suspicion over whether its winners have been chosen on the basis of their own merits. When supporting actors Daniel Kaluuya (film) and John Boyega (television) became the first winners of the night, some speculated whether the HFPA — whose voting reportedly closed Tuesday, three days after the Times story — truly found them most deserving, or because the organization assumed that giving trophies to Black winners was an adequate make-good for its longstanding deficiencies in membership….
On the other hand, there were white nominees who prevailed in categories with people of color, to be fair to the HFPA (what a thing to write!).
Indeed.
Yet it's precisely where the modern-day awards scene stands. The woke bean counters tally up every person of color nominated, and if said number isn't deemed sufficient a new hashtag campaign erupts.
It's insulting to talented stars like Kaluuya, Boyega and their peers who deserve to win awards because their performances demand nothing less.
Welcome to The New Normal, something THR revealed in a shocking dash of self awareness.