Interviews
Why 'Chariots of Fire' Only Told Part of an Amazing Story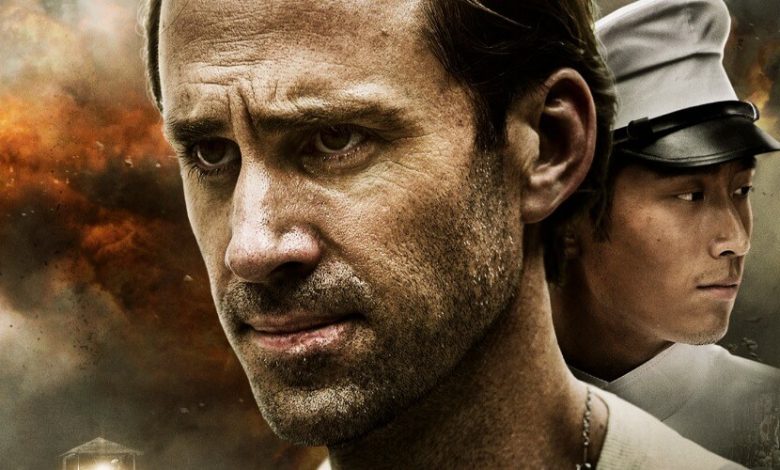 The Oscar-winning film "Chariots of Fire" captured the remarkable exploits of the Flying Scotsman.
Runner Eric Liddell did more than snag a gold medal in the 1924 Olympic Games, though. Now, audiences can see the second chapter of his inspiring life.
"On Wings of Eagles," a sequel to the 1981 film, continues the story of the Olympic hero. Joseph Fiennes stars as Liddell, the runner who followed his sports heroics with a less glamorous, but far more important, achievement.
He returned to his native China to help others in any way he could. Along the way he crossed paths with Japanese officials at the start of the Second World War. He ended up in a prisoner of war camp.
Only imprisonment couldn't stop him from giving back to others.
On Wings of Eagles Official Trailer
Liddell helped his fellow prisoners in a number of ways, including smuggling food in and allowing a pregnant prisoner to leave the camp in his place.
"Eagles" director Stephen Shin first learned about Liddell's post "Chariots" life 10 years ago. Making a film about Liddell's life, a portrait that captured both his heroism and faith, would be difficult in China for the Hong Kong director. The nation isn't keen on bringing faith-based stories to the big screen.
"China is a very sensitive country," he says, but he sees some signs of progress on that front. "It's a good opportunity for Christians to make movie right now .. our country is more open."
Like most fact-based movies, "Eagles" takes some creative license with Liddell's story.
"The film is based on a true story but it's not a documentary," Shin explains. It helped that the production team got some critical sources to flesh out Liddell's journey.
"We interviewed many, many people … and got some significant information and data," he says, including Liddell's grandson.
The film shows Liddell teaching others, especially children, about the Bible while in the camp. "Eagles" captures just how selfless he could be, another true element of his life story, says Shin, currently the Chief Operating Officer of Sil-Metropole Organization.
There's a reason movies like "Eagles" deserve a place in popular culture, Shin says.
The director, a Christian, worries today's millennials lack a spiritual component to their lives. He hopes his film can reverse that in a small but potent way.
"I don't think it's a good thing for our younger generation," Shin says. "This story is me trying my best to have people know more about faith and the love of God."