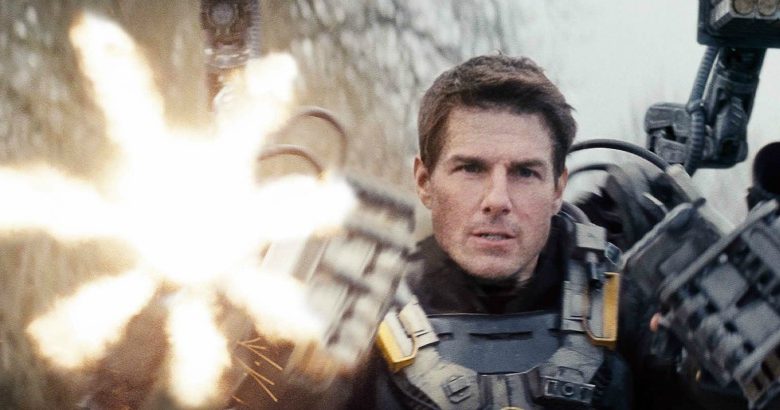 The Tom Cruise/Emily Blunt film couldn't compete with the likes of "Maleficent," "22 Jump Street" and "Guardians of the Galaxy" over the summer. Yet for the week ending Oct. 26 "Tomorrow"  came in first in both the Video on Demand and Digital download categories, according to Rentrak.
Could it be because the film no longer goes by its original title?
The reborn movie, now known as "Live. Die. Repeat: Edge of Tomorrow," is enjoying a second life via the home video market.
Hollywood producer Mark Joseph says this isn't the first time a film received a title makeover. for the home video market. The 2001 film "The Painting" initially targeted a faith-based audience given the story was inspired by a spiritual tale told by Billy Graham.
"Once it didn't perform or gain traction, it was retitled and marketed for DVD as a war movie with the title changed to, 'Soldiers of Change,'" Joseph says.
Fandango.com's Erik Davis says one reason for "Live. Die. Repeat" fairing better on home video comes down to belated buzz. It's a quality film, and word is finally spreading about its entertainment value. It didn't hurt that the title change earned it additional publicity.
"I definitely think 'Live. Die. Repeat.' is a better title than 'Edge of Tomorrow,' if only because it helps better explain the premise of the movie," he says, adding he wouldn't be surprised if the refurbished title is adding to its video rebirth.
The film follows a reluctant soldier (Cruise) killed while battling an alien army only to wake up, over and again, to rejoin the fight.
Edge of Tomorrow - Official Trailer 1 [HD]
Can other studios replicate the movie's makeover formula, particularly properties which fail to dazzle at the box office?
Davis says that depends on the film's path to theaters, the movie's budget and its content. Recent movies like "Begin Again" (formerly known as "Can a Song Save Your Life?") and "What If" (previously dubbed "The F Word") got new names after working the film festival circuit.
"Sometimes a title is too racy for theaters, and sometimes they like to give it a title that will be easier to locate on VOD, as that's where most of these tiny indie movies make their money," he says.
"Live. Die. Repeat." benefited from an additional factor. That phrase served as the movie's tag line during its theatrical run, so audiences already had some familiarity with it, Davis says.
"If another film were to try it, they would need to do so with a title that viewers are familiar with, and not one that comes from left field. All that will do is confuse people," he says.
DID YOU KNOW: Jason Walsh, who trained Emily Blunt for "Edge of Tomorrow," says the actress did wind sprints up stairs and wore a 30 lb. weight vest during some training exercises to prepare for the role.