Interviews
Why Nicholas Sparks Won't Work Blue … Ever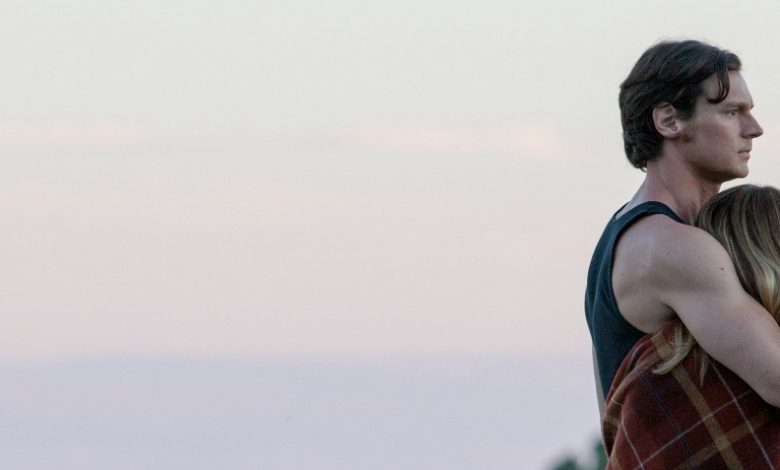 Nicholas Sparks' novels keeps getting adapted into big screen love stories. The 2004 film version of Sparks' "The Notebook" may be the most beloved romance since Harry met SallyWhen Harry Met Sally.
Even Sparks can't predict if chemistry will strike on a film set.
"Early on you hope for chemistry and you watch for chemistry in the casting process. It's an indefinable thing," Sparks says. "You're never quite certain until the cameras begin to roll."
"It's less about the way they're reading their lines and more about acting with each other between their lines," the author adds.
The Choice (Nicholas Sparks 2016 Movie) – Official Teaser Trailer
.
He's confident chemistry crackled on the set of "The Choice," based on his 2007 bestseller. Benjamin Walker stars as Travis, a smooth Southerner who shelves his womanizing after meeting Gabby. Teresa Palmer's character turns his head and heart, but the road to romance is paved with Sparks-sized hurdles.
RELATED: Director Says Sex Is Killing Rom-Coms
Sparks once signed over the rights to his stories and had modest input thereafter. In recent years he's taken on a more substantial role, producing "The Choice" as well as recent adaptations like last year's "The Longest Ride" with Scott Eastwood.
"There is more work [now]," he says with a laugh. "At the same time it's a little bit easier to have influence over the final product. It's becoming more and more important for the films to feel more different from each other."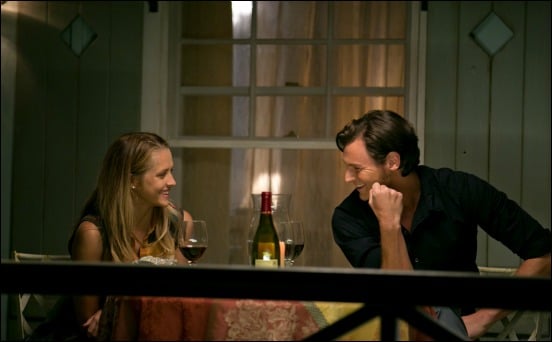 Faith often shares a supporting role in Sparks' narratives. With "The Choice," it's once again a thread tying the lovers together. Just don't call it a church movie. Sparks doesn't want to exclude potential customers.
"Faith is a very personal matter … it's important to me to try to be able to have characters who talk about their faith in a way that's relatable to the majority of people," he says. "It's a deft challenge to portray that in a way that's feels very real, and it's OK with virtually everyone."
Some artists thrill to challenge their fans … and themselves. They stretch with their projects, careening from comedy to drama (like Jim Carrey) or defying expectations (George Clooney's comic mugging for the Coen brothers).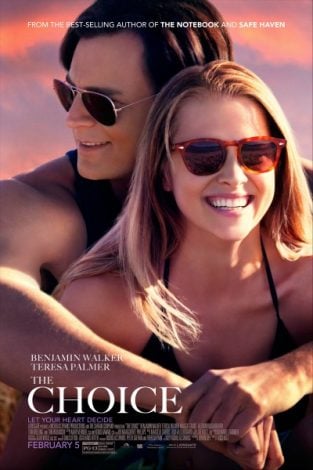 Sparks knows what his audiences crave. And he delivers, time and again.
"I'm incredibly grateful to those fans who supported me from the beginning and those fans who discovered my work recently. I'm humbled," he says. "I've never forgotten my own upbringing. I was raised very poor. The choice someone makes to spend money on a film or buy one of my novels ,,, they're giving up something to do that or the choice to do something else. I take that obligation very seriously."
That's not  why a Sparks story won't bow to our increasingly sordid times. You won't see an R-rated sex scene or read a bodice-ripping passage in his tales.
"It's very simple … my daughters have to be able to read my books and my grandmother has to be able to read my books. Neither would like novels with excess profanity or sexualized themes," he says.
FAST FACT: Nicholas Sparks attended Notre Dame on a track and field scholarship, but a series of injuries derailed his athletic career. He still runs to stay fit.
Casting Walker, best known for playing a president in "Abraham Lincoln: Vampire Hunter," proved one of Sparks' easiest decisions on "The Choice." The lanky actor can sing, play several instruments and has dabbled in stand-up comedy. Oh, and he's from Georgia. He fit Travis' background perfectly. That mattered, since North Carolina is Sparks' preferred literary location.
"He could play an accurate southern person," Sparks says. The author predicts Walker's on-screen squeeze will connect with audiences like his most beloved movie romance.
"[Palmer] has an amazing ability to play her role with the expressions on her face … she has an ability I haven't seen since Rachel McAdams in 'The Notebook,'" he says.