Industry News
Who is YouTube Comedy Star Stevie Emerson?
'Enigmatic' sketch artist racks up millions of views on YouTube, Instagram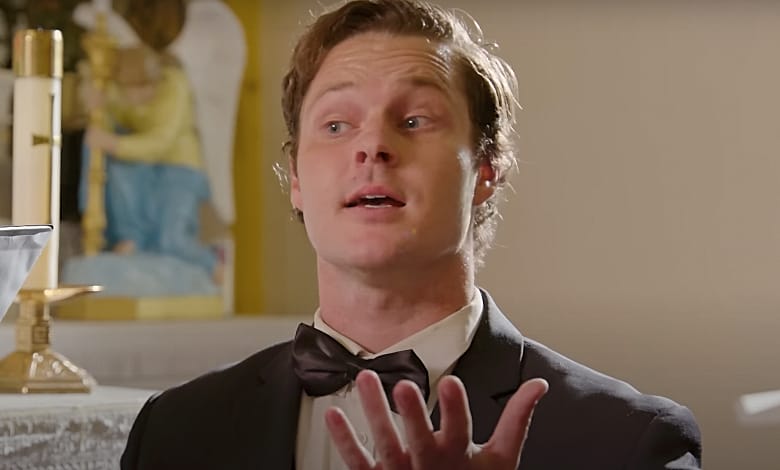 "Saturday Night Live" used to be the only game in town for sketch comedy.
Yes, "MADtv" tried to steal its thunder, and Canada's "SCTV" offered an alternative to the Not Ready for Prime-Time Players.
"SNL" still served as the prime destination for sketch comedy.
The current writers' strike means "SNL" won't be airing new episodes for a while. Even if the strike ends soon, "SNL" sketches won't be what they used to be.
The current cast members lack the charisma of their predecessors. The show's political skits are hopelessly one-sided and predictable. When was the last time an "SNL" sketch crushed the zeitgeist?
YouTube-based comedians are filling that gap. Ryan Long. Tyler Fischer. "That Show Tonight." Danny Polishchuk. Free the People.
They all deliver smart, sophisticated sketches in the grand "SNL" tradition.
One of the lesser-known comedians doing just that is Stevie Emerson. The L.A. based comic boasts 1.45 million YouTube subscribers, and they are a loyal flock. Each new sketch video quickly generates hundreds of thousands of views.
Flirting at Work: Real Estate Agent
A personal bio attached to an agency describes him as an "enigmatic" talent who created his Slappers Only comedy brand in 2014.
Good luck finding out more about him online.
His web site isn't currently working. Google "Stevie Emerson interviews" and very little appears. He has opened up, slightly, during podcast interviews, but they appear to be mostly from a few years back.
He told podcast host Brett Pella in 2021 that he never took an official acting class and prefers to improve by performing.
"We'll be independent forever," he said of his creative team before dismissing one part of the comedy word – improv.
LOVE COMEDY BUT HATE WOKE? CHECK OUT THE HOLLYWOOD IN TOTO PODCAST
One key to his success?
His videos employ attractive comediennes who figure directly into the plots. Today's Hollywood often avoids glamorous women, be it in the horror genre or teen comedies.
Not Team Emerson.
His videos also acknowledge gender differences, another factor setting him apart from mainstream sketch comedy. Or, in some cases, he turns gender differences on their head for comedic effect.
There is No Love Between Us, Jerry
His channel isn't political in nature. You won't see Trump or Biden impressions, and the satirical targets are cultural and routinely involve dating mores.
YouTube offers creators a way to earn a living, and that's likely part of his revenue stream. He also has a Patreon account where fans can access sketch bloopers and other original material.
Is Emerson's ability to keep his private life private part of his appeal? We know everything about most performers today, thanks to endless interviews, social media and tell-all tomes.
Not Emerson, despite his sizable social media footprint.
Last year, he let down his guard after snagging 1 million YouTube subscribers. He thanked both his fans and his parents, tearing up while recalling how the latter supported his unorthodox career path.
View this post on Instagram
"When I graduated college, all my friends were getting real jobs … I told my parents I was gonna do a YouTube channel and they said, 'hell yeah, you are,'" Emerson said in the video.
The comedian uploads a new video to YouTube each week and he's got something planned for the holidays.
Emerson's Instagram site promises a crowdfunded movie will be released on Christmas Day. The project asked his fan base to pitch in for the budget, amassing nearly $100,000.
The comedian is the latest artist to bypass "SNL" and Hollywood, Inc. to create laughter on his own terms.