Lists
7 Critical W.H.O. Facts Hollywood Ignores
Stars are eager to bash Trump, again, but they haven't done their homework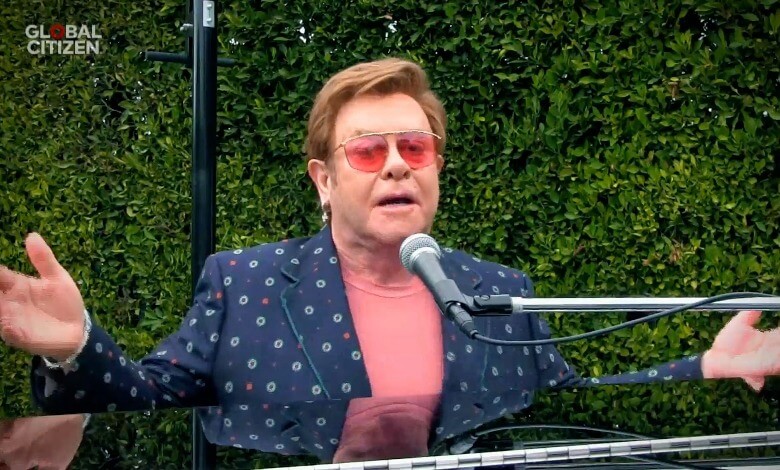 This weekend, a gaggle of superstars will gather to ask everyday Americans to support the World Health Organization, or W.H.O.
"One World: Together at Home" will feature a who's who of entertainment to benefit the group's efforts in fighting CO-VID 19.
The list of attendees on the two-hour portion of the event, to be televised across multiple channels at 8 p.m. EST, includes:
The Rolling Stones
Jennifer Lopez
Taylor Swift
Paul McCartney
Elton John
Eddie Vedder
Chris Martin
Stevie Wonder
Saturday's event comes as President Donald Trump announces a temporary hold on U.S. funding for W.H.O. based on serious questions regarding its role in the current pandemic.
As expected, Hollywood figures lashed out at the President, suggesting he was either attempting to shift the blame to W.H.O. or was incompetent.
Or worse.
Here's a small sample of the outrage.
Had a bad dream that the U.S. was cutting funding to the World Health Organization during a deadly, global pandemic. Woke up to find out it was true.

— RainnWilson (@rainnwilson) April 14, 2020
WHO warns Trump of impending Pandemic. Trump mocks virus as hoax. Virus washes onto our shores. WHO offers tests. Trump tells them says no. Many Americans still can't get tested. WHO works to help find treaments & vaccine with global support. Trumps cuts funding to WHO. https://t.co/Zu0szpvsUg

— Josh Gad (@joshgad) April 14, 2020
Sadly, many stars are ignoring critical date regarding the organization's sizable flaws. It isn't the first time celebrities raged against President Trump without doing their due diligence, of course.
Stars routinely spread Fake News throughout their digital platforms with no fact checks from the usual media suspects.
That's where this list comes in. Here are 7 facts that cannot be denied and, more importantly, show the stars may not fully grasp the context behind the funding pause.
How Do You Ignore This Tweet?
Here's WHO literally saying it. Repeating Chinese rhetoric without verifying its accuracy is on WHO. It's their job to only give out accurate info. Countries make policy based on what they say! pic.twitter.com/37H9hIgYpV

— Tricky Dick Politics (@TrickyDickPol) April 17, 2020
To be fair, Washington Post "fact checker" Glenn Kessler did just that, but he's terrible at his job.
Who's in Bed With Me?
That would be China, it appears. Two weeks after W.H.O. made the aforementioned statement about human transmissions, "WHO director-general Tedros Adhanom Ghebreyesus flew to Beijing for a meeting with Chinese president Xi Jinping, who so impressed Tedros that he lauded Chinese authorities for "setting a new standard for outbreak control," praising their "openness for sharing information."
Is There an Echo in Here?
We're starting to learn of the massive role China played in covering up the Wuhan Virus outbreak, not to mention the ghastly toll it took on the country.
We also know that when W.H.O. spoke earlier this year on the growing pandemic it sounded … familiar.
a Berkeley research scientist named Xiao Qiang was monitoring China's official statements about a new coronavirus then spreading through Wuhan and noticed something disturbing. Statements made by the World Health Organization, the international body that advises the world on handling health crises, often echoed China's messages. "Particularly at the beginning, it was shocking when I again and again saw WHO's [director-general], when he spoke to the press … almost directly quoting what I read on the Chinese government's statements," he told me.
Imagine if they told us the truth earlier …
Again, The Atlantic details how W.H.O. continually mislead the world while making excuses for China.
Asked about Li's case at a press conference, the executive director of the WHO's Health Emergencies Programme, Michael Ryan, said … "There is an understandable confusion that occurs at the beginning of an epidemic," Ryan added. "So we need to be careful to label misunderstanding versus misinformation; there's a difference. People can misunderstand and they can overreact."
Those lost early weeks also coincided with the Chinese New Year, for which millions of people travel to visit family and friends. "That's when millions of Wuhan people were misinformed," Xiao said. "Then they traveled all over China, all over the world."
Was This the Worst Advice Possible?
President Trump shrewdly halted travel from China to the U.S. at the end of January, a decision which saved lives. His critics called him racist. They still are, but W.H.O. led that spurious charge.
The group's Director-General, Dr. Tedros Adhanom Ghebreyesus, said at the time the move would "have the effect of increasing fear and stigma, with little public health benefit."
Does This Count as a Shady Past?
Speaking of Tedros, the Washington Examiner served up a timely flashback to his recent, potentially sordid past.
He was accused of papering over three cholera epidemics in Ethiopia during his stint as the nation's health minister.
A global health expert first leveled the accusations against Dr. Tedros Adhanom Ghebreyesus in 2017 during the election of the WHO's next director-general, according to a 2017 New York Times story.
Tedros denied the allegations against him, describing them as part of a wider "smear campaign" against his candidacy by the rival campaign of Dr. David Nabarro….
An adviser to Nabarro, Lawrence Gostin, said he brought attention to Ethiopia's history of allegedly covering up cholera epidemics and said the WHO "might lose its legitimacy" if it is run by someone who failed to "speak truth to power," according to the New York Times.
Where Did All That Money Go?
A 2019 New York Post article shared some shocking figures tied to the group's budget.
The World Health Organization spent nearly $192 million on travel expenses last year, with staffers sometimes breaking the agency's own rules by traveling in business class, booking expensive last-minute tickets and traveling without the required approvals, according to internal documents obtained by The Associated Press….
The nearly $192 million is down 4 percent from 2017, when the agency pledged to rein in travel abuses following an AP investigation.
That reeks of abuse, if not downright mismanagement, of the highest order.
---
None of that will be discussed during the weekend's benefit performances. Nor should it. It's neither the time nor the place for acrimony. The event should raise money and awareness.
There's a very good chance, though, that the assembled stars will be raising money for a group that doesn't use funds wisely and, more importantly, played a major role in making the current crisis far, far worse than it already is.