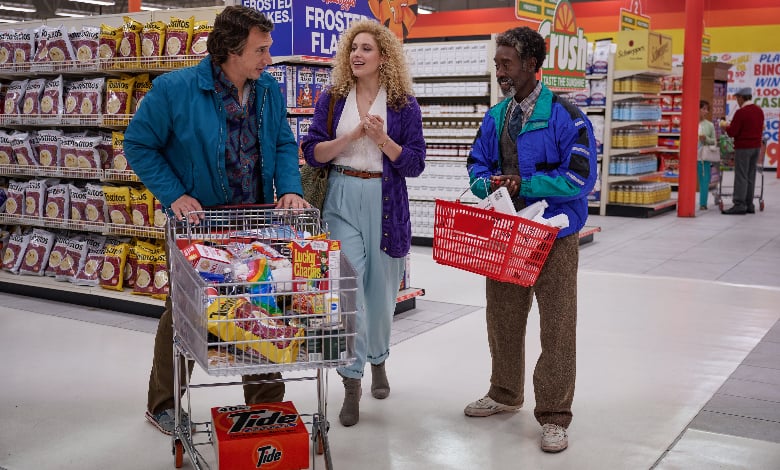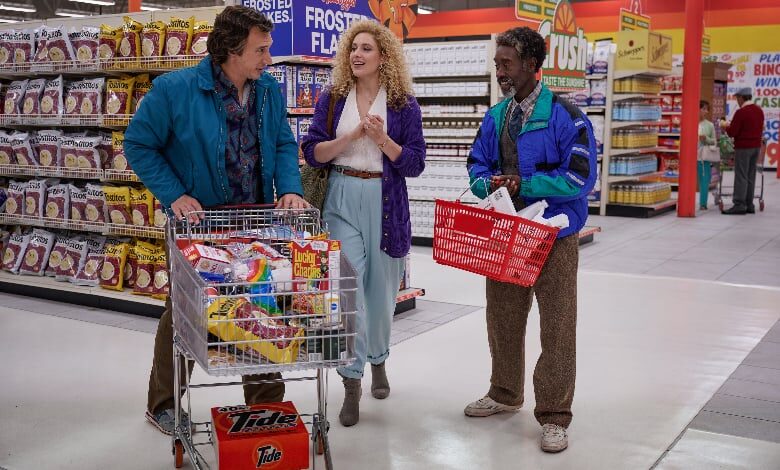 In a span of just a few years, Adam Driver has become a consistently exciting and often brilliant actor to watch.
Driver's choice of projects, which, in the post-"Star Wars" segment of his career, are varied and impressive. While not every film has worked, Driver is consistently excellent in every film and the directors he's worked with speak to his good taste as an actor (everyone from Ridley Scott to Terry Gilliam, Martin Scorsese to Spike and, currently, Francis Ford Coppola).
His latest is a reunion with Noah Baumbach, as their prior collaboration, "Marriage Story," was an acclaimed success for both. Unfortunately, while it has iis moments, "White Noise" is an unsteady vehicle.
Driver keeps it from careening off the road.
White Noise | Official Trailer | Netflix
Baumbach's film stars Driver as Jack Gladney, a college professor whose wife and kids are comfortable in the suburban life they lead. When a catastrophic train crash occurs, it causes a toxic chemical to pollute the air, forming a deadly cloud that is slowly descending on the population.
At first, Jack is in denial about the event and can't be bothered to leave the dinner table as the news worsens. Finally, once the Gladney clan abandons their home, they go into full survival mode along with the rest of the population.
Droll and overly self-conscious from start to finish, "White Noise" shows Baumbach stretching considerably in a new genre for him but isn't enough to really connect as an arthouse variant on a Disaster Movie. Yes, there's impressive CGI effects and large-scale action sequences, but the whole thing is so dialog and idea driven, it's like watching Woody Allen's "Independence Day."
However, the big tonal shifts don't occur smoothly and there are sections that just don't work.
FAST FACT: Adam Driver served in the U.S. Military, joining the Marines shortly after the terrorist attacks of 9/11.
In a year full of notably overlong films in need of real editorial pruning, here's another that required more cuts to give it better form. Case in point: the opening act, which is overly extended, repetitive and takes too long to get the story in motion.
Likewise, the third act, which isn't as compelling as the scenes of the large-scale disaster taking place. Helping things to a large degree is Danny Elfman's terrific score, reminiscent of his best, earlier works.
Danny Elfman - "Duel Lecture" | White Noise | Netflix
It's a bleak affair, with the focus primarily on how humans, either via large-scale disaster or their own undoing, face nonexistence and extinction. Some of this is handled thoughtfully, but mostly it illustrates how hard it is to adapt a highly cerebral, idea-driven novel.
I haven't read Don DeCillo's 1985 novel upon which this is based, though I'm a fan of his other works, particularly his 2003 novel, "Cosmopolis," which David Cronenberg made into a terrific film in 2012. "Cosmopolis," like "White Noise," isn't easy material to adapt (for all the things I love about Cronenberg's film, my favorite scene from the novel isn't in the film).
With its uneven teeter-tottering of thick sarcasm and earnest existentialism, the whole thing reminded me of Alan Rudolph's "Breakfast of Champions" (1999); that movie, in which an all-star cast took on a definitive but challenging Kurt Vonnegut novel, wasn't a total success but I'm kind of fond of it.
The same goes for "White Noise," which I mostly liked, even as the experience is too uneven and not-entirely-there to qualify as an all-out success.
View this post on Instagram
As much as I want to celebrate the undeniable stretch that this was for Baumbach, I'm unconvinced that the material and filmmaker were an ideal match. "White Noise" will likely become a curiosity item in Baumbach's body of work.
A few set pieces stand out, like Don Cheadle's opening monolog on how movie car crashes are a form of social comfort food, which is, of course, completely true.
Then there's the end credit sequence, a musical number set to a new song by LCD Soundsystem – it's wonderful, speaks to the repetitive nature of grocery shopping, and seems like it belongs in a very different movie.
"White Noise" may too be too unsteady overall but at least it ends in an enthralling manner.
Two and a Half Stars