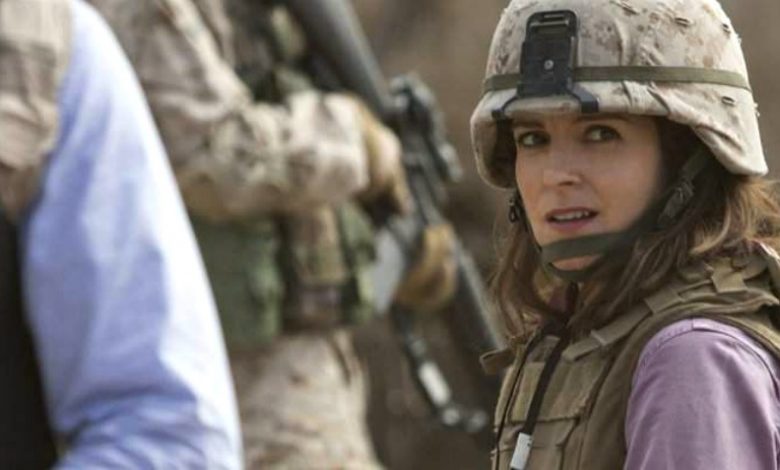 Expect a crush of commentary on the futility of the U.S.'s War on Terror. Maybe a swipe or three against President George W. Bush. Conservative Americans – be warned.
Not so fast.
Based on the book "The Taliban Shuffle: Strange Days in Afghanistan and Pakistan
" by Kim Barker, "Whiskey" is as achingly apolitical as a war comedy can be. And not only does Fey not turn her character into a vehicle for her views, her frequent collaborator Robert Carlock pens some beautiful sequences surrounding U.S. soldiers.
Whiskey Tango Foxtrot Trailer (2016) - Paramount Pictures
Fey plays Kim Baker, an NBC news writer reassigned to Kabul to cover the war in Afghanistan. She has no field experience of note, but she's childless and single. That means she's ripe for the transfer.
She's horrified at first. You would be, too. It's a war zone with microscopic amenities. The gig slowly consumes her all the same. And that's before she meets a chauvinistic photographer (Martin Freeman) or her stalwart assistant (Christopher Abbott).
RELATED: Top 5 Realistic, Unrealistic War Movies
Fey's transformation from faux news reader into a leading lady happened some time ago. She still hasn't tackled a role quite like this before. She handles it flawlessly, capturing a middle-aged woman's attempt to carve her own identity in severe circumstances.
Directors Glenn Ficarra and John Requa ("Bad Santa," "Crazy, Stupid, Love.") keep things moving at a heady pace. It's never too breezy for the tough subject matter, but you see why Kim might be swept up in the gig. It's empowering and life threatening all at once.
Whiskey Tango Foxtrot: Tina Fey Behind The Scenes Movie Interview | ScreenSlam
One day she's dodging gunfire. The next? Ducking clumsy advances by an Afghan politician (played with panache by Alfred Molina). Plus, she's "Kabul Cute," meaning her modest beauty ranks higher in a war zone.
"Whiskey's" secondary players give Fey more than enough material for her standard-issue quips.
Billy Bob Thornton has only a few scenes, but his gruff commander conveys both moral authority and an understanding of the mission's "complications." We see snippets of how the war could drive anyone to distraction, like how U.S. soldiers keep repairing a village's well without understanding why it keeps getting attacked.
Margot Robbie plays a stunning, and unflinchingly supportive, fellow reporter who helps Kim acclimate to her new job. She's brash and uncompromising, but she tells another side of the Afghanistan war story. Her arc dovetails into a critique of modern journalism, one of many thematic detours that connect.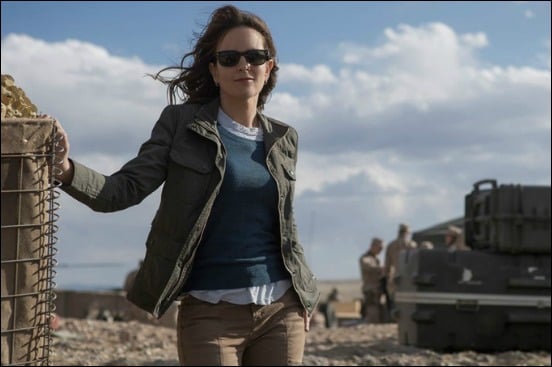 "Whiskey" serves up a throwaway scene early in Kim's transfer. She interviews a few soldiers, revealing how much she has to learn about war reporting in the process. We also see the soldiers in harm's way. They're neither thuggish or unreasonable. They're human, not political pawns or vehicles for a screenwriter's talking points.
The film shrewdly calls back to that sequence later on. delivering what could be one of the year's most powerful moments.
"Whiskey Tango Foxtrot" isn't "Dr. Strangelove" or other eviscerating war comedies. It's still a refreshing, and shrewdly compelling, addition to the comedy canon.