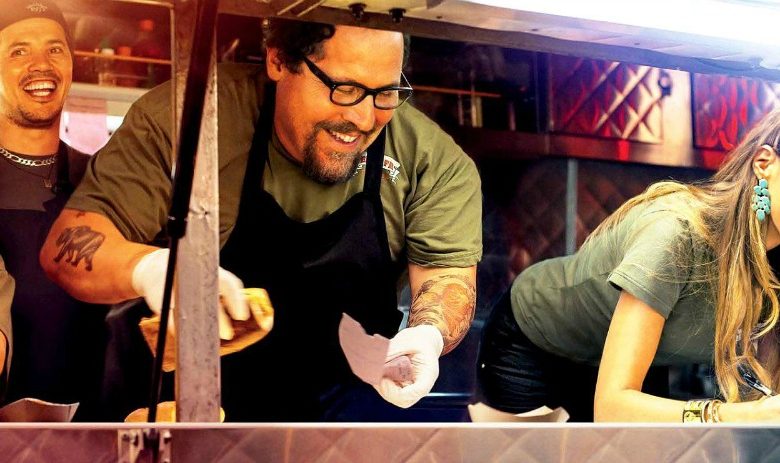 Yes, even Playboy can't be considered porn now that the magazine stopped publishing naked models. Still, the word's evolution led to some creative interpretations.
Everybody has a favorite porn… that escapist fantasy crystallized in picture form. For some of us it's travel. Others crave cars or extreme weather.
Our cultural overlords have been only too kind to fill in the gaps. Consider the following "porn" categories and their content equivalents. But what does your non-porn porn say about you?
Food Porn: Stop starving your soul! Try some spirituality and/or meditation and see what happens. Your scary emotions/feelings are masking insecurities and are inviting you to explore. Best food porn movies: "Tampopo," "Chef," "Like Water for Chocolate."
Chef Movie CLIP - Working On A Meal (2014) - Jon Favreau, Sofía Vergara Blu-Ray Movie HD
.
Disaster Porn: Get over yourself, you silly narcissist. You're not so important that the world is going to end on your watch. Yes, you still have to go to work on Monday. If you hate your job, family, car or whatever so much stop daydreaming about its end and do something about it. Best disaster porn movies: "Armageddon," "San Andreas," "Independence Day," "2012, "Piranha 3D" and "World War Z."
Weather Porn: Pay attention to your own internal weather patterns, especially emotional temperatures and which way the wind is blowing. Yes, I'm speaking figuratively. Best weather porn movies: "Twister," "The Day After Tomorrow," "The Perfect Storm," "Hard Rain" and "Into the Storm."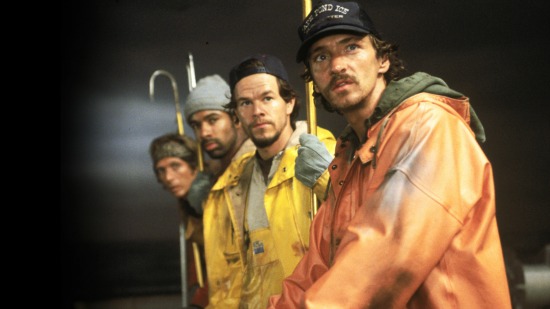 House Porn (Redecorating): If you're day dreaming about knocking down walls, it's time to travel. Take a sabbatical. Hit the road. Do anything, but get out of the house. Best redecorating porn movies: "The Money Trap," "The Others", "Beetlejuice, "National Lampoon's Christmas Vacation," "Paranormal Activity."
"House Porn (Moving): You need to end one significant relationship in your life. Not sure which one, but trust me, there is one. Best moving porn movies: "Footloose," "Step Brothers," "Dan In Real Life," "Toy Story," "Up," "Raising Arizona," "American Beauty," "Up In The Air," "Coming to America."
House Porn (Fixing Up): There's a bad habit you're ignoring. Most likely it's how your dishonesty is negatively impacting your relationships. Best fixing up porn movies: "The War of the Roses," "Poltergeist," "Permanent Midnight," "Pretty Woman," "The Devil Wears Prada."
The War of the Roses (2/5) Movie CLIP - The Dinner Party (1989) HD
.
House Porn (Tiny House): Indicates a desire for a radical simplification in you life. Deep down, it indicates you want to reject the rampant capitalism you see around you. It's "anti-hordism" and a desire to purge. Best downsizing porn movies: "Wild," "Into the Wild," "Fight Club."
Travel Porn: This is the only porn that's actually about sex. You need to take risks in the bedroom. Try being honest with your wants and needs. That beach, city, lake, or mountain vista actually exists inside of you. Go find it. It can only be found in the bedroom. Best travel porn movies: "Eat Pray Love," "Room with A View," "The Unbearable Lightness of Being," "The Beach," "Lost in Translation," "Under the Tuscan Sun,"
Exercise Porn (Watching any sports): Mom and dad can't do the heavy lifting for you. Put on a helmet and get in the arena. Best exercise porn movies: Any sports movie… plus "Vision Quest," "GI Jane," "Rocky," "Dodgeball," "Breaking Away."
Car Porn: Your feminine side is calling. Go meet her. Seriously. I promise you cars will suddenly seem less interesting. Best car porn movies: the "Furious," James Bond and "Transporter" franchises.
Fast & Furious 6 (8/10) Movie CLIP - Dom Saves Letty (2013) HD
.
Weapon Porn: "If an erection lasts more than four hours…" Best weapon porn movies: Any action movie.
Nature Porn: You need to get out of your own head and discover an "other" that is larger than your own ego. Nature porn expresses a deep desire for a break from the ego. Best nature porn movies: Anything on the Discovery Channel.
Wealth Porn: You want more control over how you "spend" your time. Best wealth porn movies: "The Wolf of Wall Street," "Trading Places," "Wall Street."