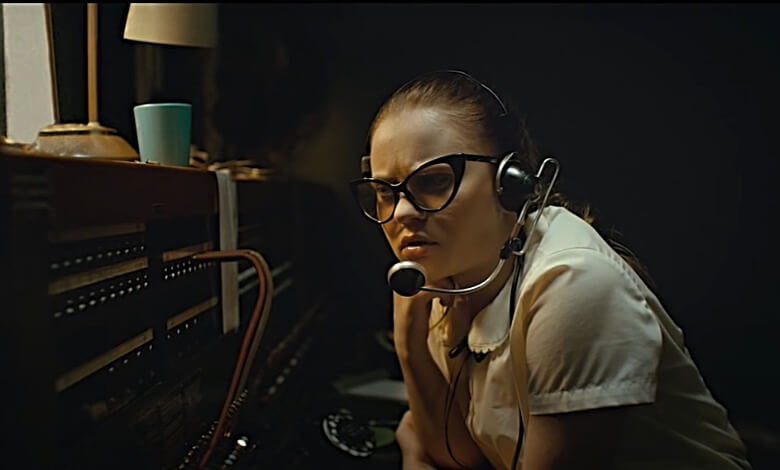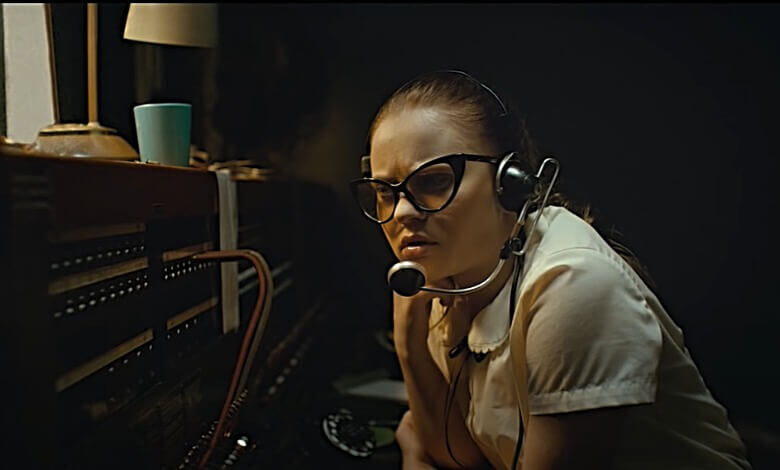 The introductory scenes of Andrew Patterson's "The Vast of Night" establishes what's so special about this much touted about film festival favorite.
While its set in the 1950s, the camera doesn't linger on any of the details, like the costumes or sets, and doesn't oversell the music, either. The camera glides across a high school gym in gorgeous, wide screen shots and we meet our central characters, Everett (Jake Horowitz) and Fay (Sierra McCormick).
Everett is stalking around the high school basketball game with a recorder, giving interviews and encouraging Fay to get in the face of those walking by and capture a good quote.
Whereas most filmmakers dial up the pageantry of the art direction and go for on-the-nose declarations of the era, it feels less like carefully selected mise-en-scene and more time travel. In short, Patterson allows us to live inside this world, in a way few films outside of "American Graffiti" ever accomplish.
The Vast Of Night – Official Trailer | Prime Video
Because the patter the actors share is so engaging, sounds so keyed in and absolutely pops, our immersion into this narrative is natural and rich.
Patterson doesn't lean too heavily into announcing the tropes of the setting. Instead, he lets his characters voice their obsessions, insecurities and hopes for the future (particularly the futuristic technologies being touted), I was on board for wherever the film wanted to take me.
Fay is a switchboard operator and Everett is a too-cool, verbally eloquent DJ at a local radio station; their chemistry suggests an attraction that they're not entirely sure how to unearth. In their small town of Cayuga, New Mexico (though this was filmed in Texas), Fay and Everett come across a sound being transmitted over electrical lines.
Fay tips this off to Everett, who takes a wild call from a listener, who leads them on a mystery involving the sighting of a UFO.
In addition to Patterson's helming, the screenplay was written by James Montague and Craig W. Sanger, all first timers. There is such skill in the writing and confidence in the direction, as well as a pitch-perfect consistency in the performances, nothing about this comes across like a "low budget film debut," but it is.
#TheVastOfNight director Andrew Patterson wanted a film that could exist across multiple mediums, like podcasts and plays.

It arrives on @PrimeVideo this Friday.https://t.co/uOdLMmRx1E

— MovieMaker Magazine (@moviemakermag) May 27, 2020
There is an already-celebrated shot, in which the camera quickly travels the length of one location to another, that displays a mature artistry and understanding of film language. The music score (by Erick Alexander and Jared Bulmer) and cinematography (by M.I. Littin-Menz) are among the best, most accomplished I've seen all year.
Whatever Patterson and his cast and crew of "The Vast of Night" make next, I'll be watching with great interest.
Because it's so dialog-heavy, it could be deemed, in the most complimentary way imaginable, the sci-fi equivalent of "Before Sunrise." The story is bookended (and even interrupted, on occasion) by visual cues that this is an episode of a black and white, "Twilight Zone"- like TV series called "Paradox Theatre."
Indeed, with so much time spent building characterizations, and establishing the normal, all-American setting that is about to become a place of uncertainty and infinite possibilities, Rod Serling himself would have loved this tribute.
THE VAST OF NIGHT Cast and Crew Q&A | TIFF 2019
If "The Vast of Night" is about anything, it's the power of storytelling and exploring how all its forms (vocal recitation, radio performance and television broadcasts) share a profound human connection within the evolving technology.
Patterson's film, with its tour de force filmmaking and its pronounced-from-the-start reliance on conversation as the story's driving force, may be too in love with its onscreen technology (as radio nobs and TV sets are filmed in fetishistic ways).
Some will balk at a film so out of step with modern sensibilities but adventurous filmgoers, in search of great art in the age of "Tiger King," will relish such an original, classy take on a sci-fi scenario.
It's so different, this will likely be described as an acquired taste, but don't let that put you off. This is the work of an exciting new filmmaker whose love of the analog doesn't hinder his ability to craft a spellbinding story.
FAST FACT: Andrew Patterson says his film debut, "The Vast of Night" was entirely "self-funded," adding, "I own the film."
Like any great yarn, this waits as long as it can to get to the good stuff, with lots of great stops along the way while the story keeps building and topping itself. An eerie recollection from an elderly woman is among the year's most transfixing scenes.
Amazon Pictures is set to release this on their streaming service, though it's also been reported that a limited release in some drive-in movie theaters will occur. I envy anyone who gets to see this on a drive-in movie screen, an ideal way to see such a great film.
Four Stars