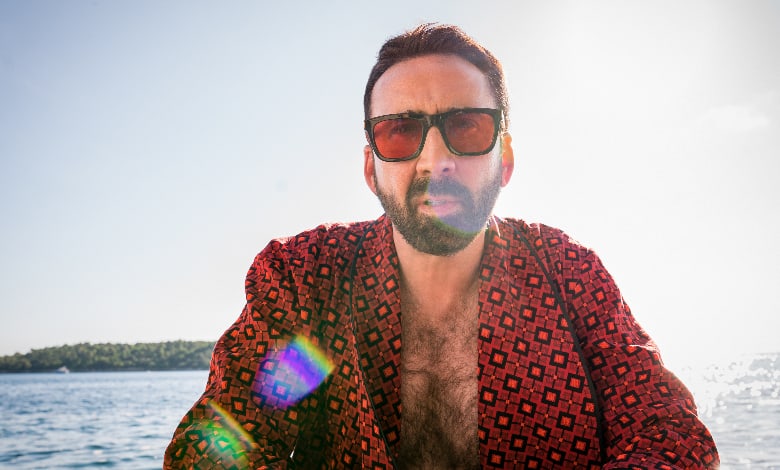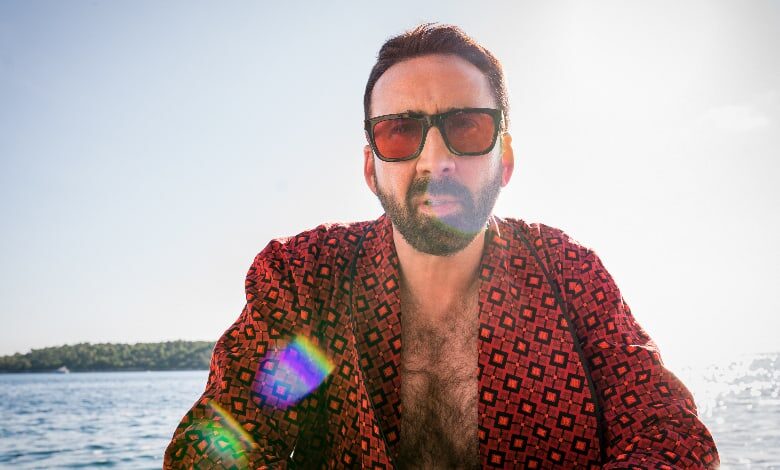 Nicolas Cage is back, not that he ever went away.
How could he given his prodigious workload over the past decade, from outright stinkers to films destined for cult status? Still, his Oscar-worthy turn in 2021's "Pig," even if he didn't snag a nomination for his troubles, reminded us how good he could be.
"The Unbearable Weight of Massive Talent" recalls why we cared in the first place.
The Unbearable Weight of Massive Talent (2022 Movie) Official Red Band Trailer – Nicolas Cage
Cage plays a veteran movie star named Nicolas Cage, known for iconic movies like "Raising Arizona," "The Rock," "Moonstruck" and many more.
Now, that's a stretch.
Here, he's just a workaday actor begging for the role of a lifetime. Yes, "Unbearable Weight" is a Hollywood satire, but it's surface deep at best. That's fine, though. Not every Tinsel Town expose must show its fangs.
Plus, Cage isn't any ol' movie star. He's a mystery man, an Oscar winner willing to gnaw on the scenery if the part demands it.
Here, he decides to accept $1 million to hang with one of his biggest fans, played with panache by Pedro Pascal. The "Mandalorian" star fumbled his way through "Wonder Woman 1984,'s" comic beats. Here, he's darn near perfect.
Pascal's Javi Gutierrez isn't just a super-rich movie buff, though. The C.I.A. contends he abducted a politician's daughter to help impact a major election. Suddenly, Cage is tasked with finding out the truth, meaning he has to play a role that could cost him his life.
So far, so ebullient. Cage is having a blast, but it's a more refined version of the star than we've seen in recent years. No "Mandy"-style rages or "Willy Wonderland" tomfoolery. He's committed to playing a farcical version of himself, as long as we don't learn too much about him.
That's frustrating from an audience's point of view, but it's also keeping in line with Nicolas Cage, Movie Star. It cuts against modern trends, but it's often best we know as little as possible about A-list stars.
View this post on Instagram
The film itself is both silly and a hoot, delivering big laughs at regular intervals. Credit director Tom Gormican ("That Awkward Moment") for nailing the satirical tone from the film's opening sequence. Crackerjack editing helps, too, as every joke lands with precision and purpose.
Yes, Cage is mocking what it means to be an actor today – the ego stroking, the hunger for relevance, the fear of becoming last week's model. That's hardly a revelation, but it's delivered in bold, bright strokes for maximum engagement.
Cage, naturally, does the rest. And there's not a woke moment in sight.
RELATED: 19 Perfect 'Raising Arizona' Movie Quotes
The actor has the perfect foil in Pascal, who plays an obsessed movie fan who thinks he's got his ticket to stardom with the Cage bonding. Together, they bring back the bromance to Hollywood comedies, and you'll pine for a road trip project featuring the pair.
The film's pre-release hype hit "Snakes on a Plane"-level heights. The actual film is more conventional, and less risky, than we hoped. That doesn't mean it's not a consistent delight, or that honoring Cage's body of work isn't worth the effort.
Other elements here don't develop as much as they should. Tiffany Haddish can make almost anything funny except her role as a frustrated CIA agent. Ike Barinholtz fares better as her colleague, losing his cool as the audience's surrogate.
Yes, Cage-ian Easter Eggs abound, and even lesser films from his canon get a loving closeup.
Who knew "Guarding Tess" had a following?
The best part? Thanks to CGI magic Cage has frequent conversations with Nicolas Cage circa 1988, and the results are hysterical. Yes, you get two Cages for the price of one, as if this "Unbearable" romp needed anything else to recommend it.
HiT or Miss: "The Unbearable Weight of Massive Talent" isn't as epic as advertised. It's still a rollicking comedy reminding us why movie stars matter in the first place.