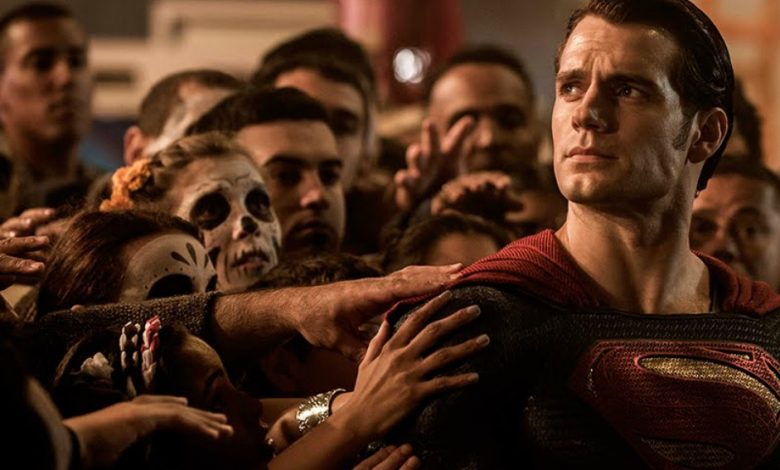 Call it the Donald Trump effect?
With tentpole projects coming out this year – in DC's case launching a new "Justice League" franchise, in Marvel's continuing the Captain America and Avengers story lines – the stakes have never been higher.
And neither, it seems, is the rhetoric.
RELATED: Marvel New Movie Slate Relies on Greatest Hits
Take Frank Grillo, who plays baddie Crossbones in May's "Captain America: Civil War," part of the Marvel Cinematic Universe (MCU). Grillo told the audience at this weekend's Wizard World Cleveland he had a chance to see the competition's "Batman v. Superman: Dawn of Justice."
Suffice it to say, he wasn't impressed by the DC saga.
"If you only have $15 to your name, you might want to save it," he said of the film, calling it "Batman vs Stupidman."
Batman v Superman: Dawn of Justice Official Final Trailer (2016) - Ben Affleck Superhero Movie HD
Realizing the insults may upset executives at both movie studios, "Civil War" directors Joe and Anthony Russo tried to reel in their antagonist. It didn't work.
"I'm just telling the truth. Like Donald Trump," Grillo said to the crowd's guffaws. "I'm kidding. Kidding! You are witnessing the end of my career."
Trash Talking, Trump Style
His barbs weren't limited to the other studio, though. When asked if he'd like to play another character in the Marvel universe, he said he's make a great Iron Man – mainly because he's in better shape that Robert Downey, Jr.
Actors rarely attack each other's work, especially in such a public forum. Those rules may be changing, at least in the competitive world of superhero features.
Last year, Jason Mamoa made headlines by signing a fan's poster with the phrase "F*** Marvel." Mamoa is set to play DC Comics' Aquaman in a 2018 standalone movie.
"Batman v Superman: Dawn of Justice" hits theaters March 25. "Captain America: Civil War" opens May 6.
Captain America: Civil War Official International Trailer #1 (2016) - Chris Evans Movie HD