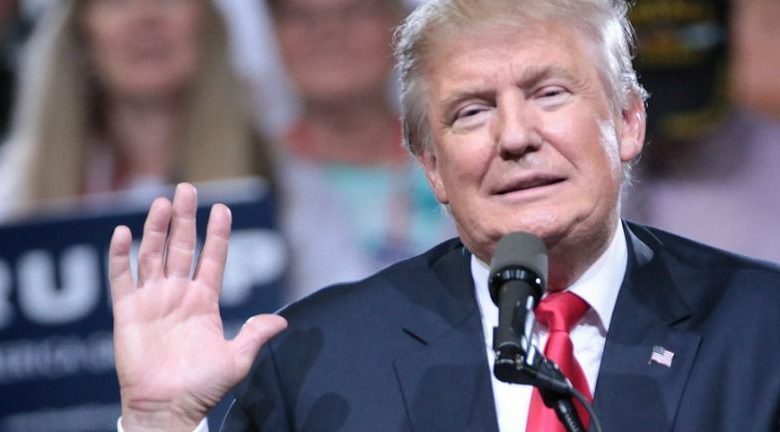 The reality show star turned presidential candidate knows how to electrify a crowd. He's funny, fiery and always ready for his close-up. He's been popping up in movies and shows for decades, dating back to an appearance on "The Jeffersons."
As the ringmaster behind NBC's "The Apprentice," he's rubbed elbows with a crush of familiar faces. Adam Carolla. Penn Jillette. Arsenio Hall. Cyndi Lauper. Sinbad. Trace Adkins.
In short, he's the GOP's best chance of bringing some Hollywood sparkle to the Republican National Convention.
So how did that work out Monday night?
Trump dug deep into his celebrity Rolodex and found:
Willie Robertson
Scott Baio
The star of a smash reality show which dropped off the pop culture radar several years ago. A sitcom actor whose big blast of fame occurred when President Jimmy Carter ran the country. And a "Melrose Place" alum who most Americans will greet with a "who's that?"
RELATED: How Trump Legitimizes Celebs' GOP Attacks
Democrats routinely use celebrities at their political events. Think Scarlett Johansson and Kerry Washington, two of the industry's most famous faces. Both appeared during the 2012 DNC event.
Neither is a renowned political thinker, but the party understands the lure of pop culture. It's cynical, no doubt. It's also laced with pragmatism.
Trump's celebrity response is a joke. Monday proved a pathetic attempt to show the country he's got Hollywood on his side, too. In short, it's just another part of his Three Card Monte campaign.
Team Trump couldn't even convince a few genuine stars he support him to stand up for his campaign. The legendary Jon Voight came out for Trump months ago. He has it all – talent, versatility and a lifetime in Hollywood. He's an Oscar winner and a standout on Showtimes's "Ray Donovan."
Did Trump even try to woo him? Or was he turned down? Neither answer reflects well on Trump's campaign or its ability to make things happen.
Isn't he the great deal maker?
Robert Davi is another obvious choice. The actor/singer's career features beloved movies like "The Goonies" and "Die Hard." He's charismatic and powerful, exactly the kind of celebrity who could sell Trump to the masses.
He didn't appear on stage, either. Nor did Ted Nugent or Kirstie Alley.
RELATED: How 'SNL' Weaponizes Trump Against GOP
The one GOP candidate who could potentially battle the Democrats star for star came up virtually empty on the opening night of the 2016 GOP convention.
He's a billionaire who won't reveal his tax returns, a philanthropist who needed the press to make him fulfill a campaign promise. The biggest star of his convention so far, Melania Trump, read a speech that stole whole sections from a previous speech by First Lady Michelle Obama.
And, sadly, he's the biggest star in the galaxy who couldn't rally a D-lister to his side during the most important moment of his political life.
In Hollywood, they call that a flop.
Photo credit: Gage Skidmore via Foter.com / CC BY-SA