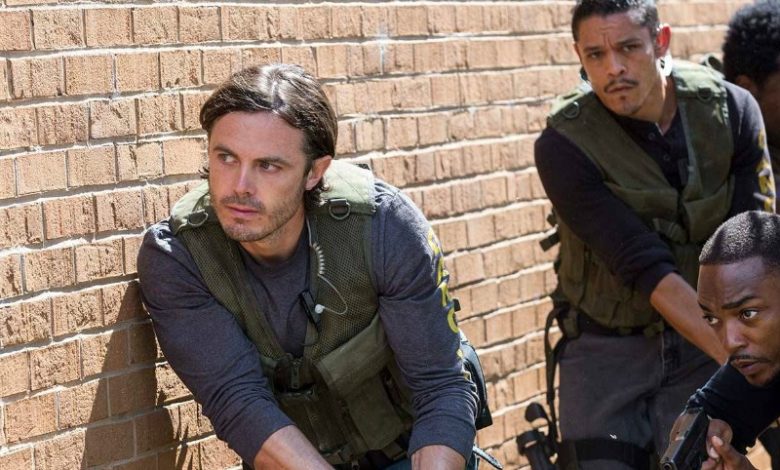 "Triple 9" threatens to send a message as well. The star-studded drama shows what happens when dirty cops can't get themselves clean. It doesn't help that they're working in a veritable war zone where the bad guys don't flinch at the sound of police sirens.
It mostly all goes for naught. Sure, the acting is first rate and Harrelson turns in yet another crackling performance. "Triple 9" still falls short on character, the one thing a coal-black cop saga demands.
Triple 9 Official Trailer #1 (2016) - Kate Winslet, Woody Harrelson Movie HD
"Triple 9" opens with the kind of taut bank heist we see all too often in movies. Only this time the "crooks" are cops. Why? Ask Irina (Kate Winslet), the head of the Russian mob pulling most of the strings.
She has Michael Atwood (Chiwetel Ejiofor) and his band of cop and ex-cops in her grasp, including Marcus (Anthony Mackie), (Clifton Collins Jr.), Gabe (Aaron Paul) and Russel (Norman Reedus). Only she's never quite satisfied. And her next assignment threatens to pull the band apart, and take new cop in town Chris (Casey Affleck) down with them.
RELATED: Casey Affleck's 'Finest Hours' Sales Past Soggy Storytelling
At times, we expect "Triple 9" to say something of consequence. Why corral such an extraordinary cast for a genre film, albeit a reliably gritty one? The Atlanta setting, teeming with thugs and corruption, makes the ideal place for the inky morality play afoot. But so much of "Triple 9" trudges on by without revealing the cops battling to save their skins.
Harrelson is a glorious exception. He's a quasi-noble cop – what, you're gonna hold snoring drugs against him? He's also trying to protect Chris, who happens to be his nephew. That family bond sounds perfunctory, but Harrelson makes it stand.
FAST FACT: Early in his career, John Hillcoat directed music videos for Suede, Bush, Nick Cave & the Bad Seeds, Depeche Mode and Atari Teenage Riot, among other acts.
Some dirty cop movies try to marginalize the misbehavior. Cop A, B or C can't pay the bills, so sneaking money on the side is all they can do to stay afloat. The motivations are murkier here, save Ejiofor's character. His plight is piled on by an ex-girlfriend played in a series of revealing outfits by future Wonder Woman Gal Godot.
A mid-movie chase is a delirious highlight … and welcome distraction. It's shot without artifice or cop movie glamour. It's long, uneasy and nerve jangling. We have no idea if the officers will make it out alive. That's where "Triple 9" excels. revealing the criminal underbelly and the cops desperate to make any kind of progress against it.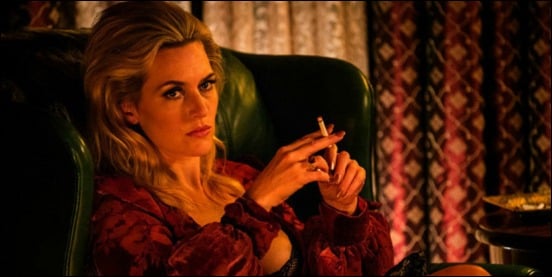 Winslet is having a ball playing the Russian baddie, even though her scenes will never make her end-of-career highlight reel. Paul's assignment? Play a rattled ex-cop who wallows in sadness and drugs. It's literally the last role he should take post-"Breaking Bad."
Director John Hillcoat ("Lawless") struggles to give the characters the complexity needed to imprint upon us. Harrelson can do it with one marble-mouthed rant. The other cast members simply need more time, which never arrives.
There's something tragic about officers who detour toward the dark side and have no hope of coming back. These aren't always monsters. They're flawed and fallible and in way over their heads.
"Triple 9" cares more about the grit and gun play than their stained souls.