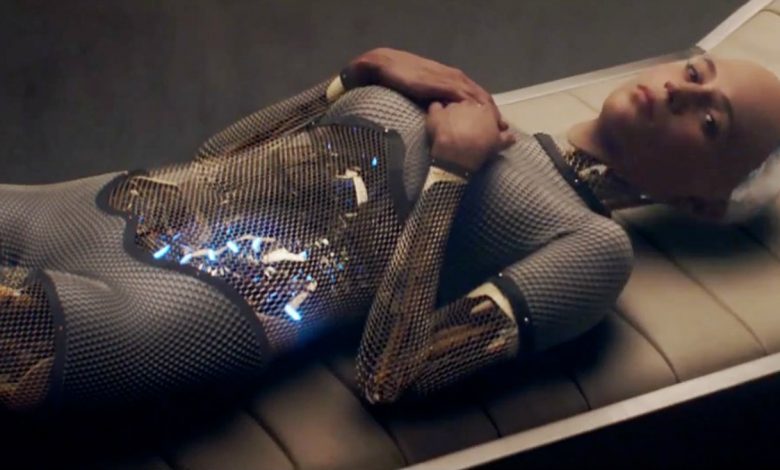 It's getting harder and harder these days. Over the past five years Hollywood has turned its back on portraying women as anything but strong, competent protagonists.
You're more likely to see honorable heroes like Charlize Theron as Imperator Furiosa in "Mad Max: Fury Road" or Emily Blunt as FBI Agent Kate Macer in the underrated "Sicario."
Where have all the femme fatales gone?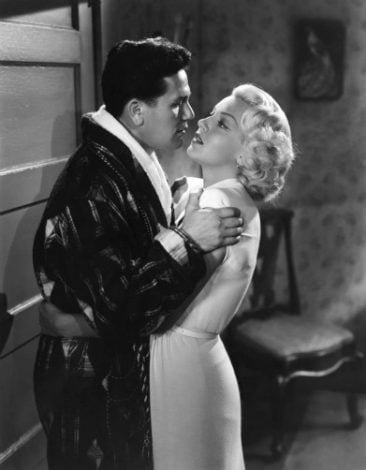 The femme fatale is a unique Hollywood archetype with a long history. She's the anti-heroine, using her sex appeal as a weapon and her considerable intelligence to further her own goals. She's uniquely feminist. Her mission is her own, not that of the oppressive systems around her, especially ones dominated by men.
The femme fatale ran counter to the stereotypes that ruled Hollywood scripts of the '30s and '40s. She wasn't the "girl next door," "plucky sidekick" or especially the "faithful wife and mother."
Consider Mary Astor in "The Maltese Falcon" (1941), Barbra Stanwyck in "Double Indemnity" (1944) and Lana Turner in "The Postman Always Rings Twice" (1946) as classic femme fatales.
These characters tore up hearts and scenery with charm and seduction. Lately, Hollywood has backed off this archetype. In doing so, the industry is creating less challenging roles for women.
Can women still be bad guys? Let's hope so. For now, let's honor the five best femme fatales
Movies: "Miss Sadie Thompson" and "Gilda"
Actress: Rita Hayworth as Sadie Thomson and Gilda Mundson Farrell, respectively
Spotlight: "Miss Sadie Thompson" (based on the short story "Rain" by Summerset Maugham) falls on my top ten list of movies I wish were remade. Rita plays a prostitute who's fled Hawaii (for suspect reasons) and has landed in American Samoa. There she enters into a battle of wits with established missionary Alfred Davidson (played by the amazing José Ferrer) on who will turn who and the deeper question is who's better at seduction… God or the Devil? Maugham was known for twist endings long before M. Night Shyamalan made "The Sixth Sense." Hayworth seems built to play femme fatales and does it again in "Gilda." Here she sings, "One night she started to shim and shake, that brought on the Cisco quake." Indeed!
******
Movie: "The Last Seduction"
Actress: Linda Fiorentino as Bridget Gregory
Spotlight: There are great actors that, for any number of reasons, never fully execute on their prodigious talent. Linda Fiorentino is at the top of this list. Loved her in "Men in Black" and "Dogma," and her role in "The Last Seduction" comes close. She's awesome as the seductress running from her angry ex. She lures in an innocent accomplice to spring her from the trap.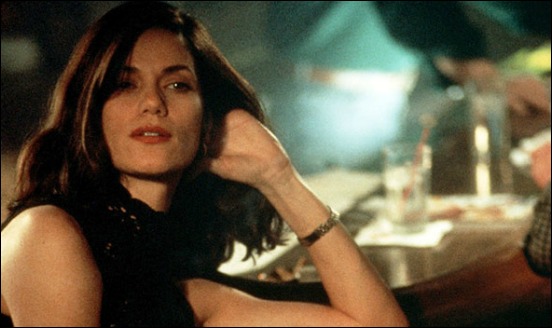 ******
Movie: "Body Heat"
Actress: Kathleen Turner as Matty Walker
Spotlight: The incomparable William Hurt (an actor who has maximized his talent) is in so deep by the time he figures out what Matty is up to he might as well surrender. Kathleen Turner is at her very best at walking that line between smart/dangerous and sweet/sensual, the marks of a true seductress. Just think of her work in "Romancing the Stone" and "Peggy Sue Got Married" and you remember how sweet and sensual she can be. Then you have her smart and dangerous roles in "Who Framed Roger Rabbit" and "The War of the Roses."
******
Movie: "Femme Fatele"
Actress: Rebecca Romijn as Laure/Lily
Spotlight: One of the lessor-known Brian De Palma films, "Femme Fatale" almost lives up to title. It's a passable caper. However, it does have one scene with Rebecca Romijn as she seduces a Victoria's Secret model and unhooks arguably the hardest bra to unhook in film history. (That could be another top ten list.)
******
Movie: "LA Confidential"
Actress: Kim Basinger as Lynn Bracken
Spotlight: "LA Confidential" is just as good on a rainy Sunday afternoon as it was on its premiere night. Lynn manages to seduce not one, but two cops, in her bid for freedom. This movie is a perfect touch of '40s noir combined with postmodern nihilism.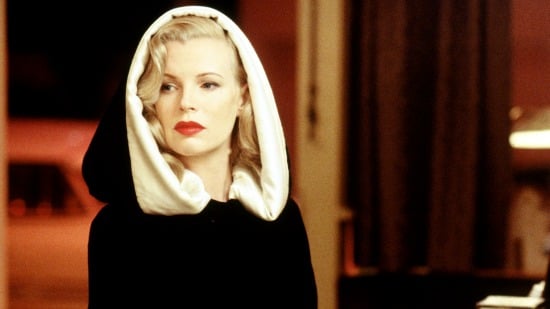 ******
Movie: "Memento"
Actress: Carrie Anne Moss
Spotlight: "Memento" is part of Christopher Nolan's "Memory Trilogy" (which includes "Memento," "Insomnia" and "Inception") and is arguably the best. You come to realize slowly as the plot thickens that Carrie-Anne Moss isn't above using Leonard (Guy Pearce) and his unique condition to her advantage. Like all of Nolan's work, there's a bit of melancholy woven into the fabric of the film and Moss seems built for the bittersweet.
******
Movie: "Ex Machina"
Actress: Alicia Vikander as Ava
Spotlight: "Ex Machina" was one of the best Sci-Fi films of 2015 and a rare modern example of the femme fatale in action. It's the best prequel to "Blade Runner" anyone could hope for. The movie is brilliantly named (the title breezed over the heads of the average movie goer), but when you realize who actually is the Ex Machina you realize just how genius it is. Ava has three seductions running the length of this film and she plays each of her marks perfectly.
Ex Machina | Official Trailer HD | A24
Sometimes I'll ask my graduate students if it's okay for a woman to "sleep her way to the top" as a way of being provocative. The discussion that follows is always illuminating. Femme fatales almost always find themselves in a tight jam, and they aren't above using any means at their disposal to wiggle free.
And there's nothing wrong with that. All's fair in love and war.