Lists
Top 10 Rock Band Cameos in Movies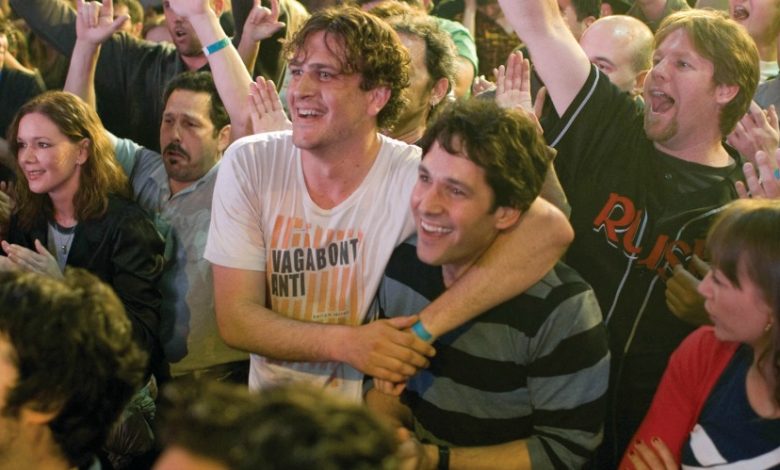 The band must be real. No pretend bands allowed.
The band is in the movie not as a featured attraction but as the backdrop for the scene. So Prince in "Purple Rain" wouldn't count, nor would Madonna in "Dick Tracy."
The movie, for obvious reasons, must not be a musical.
The focus is on best "song" from the bands in question.
THE TOP 10 ROCK BAND CAMEOS
Band: Black Rebel Motorcycle Club
Movie: "9 Songs"
Song: "Whatever Happened to My Rock n' Roll"
Reason: BRMC was virtually unknown in the U.S. when this movie was released. It introduced us to an amazing band and a great song.
Band: The Plimsouls
Movie: "Valley Girl"
Song: "Million Miles Away"
Reason: The Plimsouls had one amazing album, then I think another not so good album, then Peter Case went out on his own. There are three to four great songs off that album.
Band: The Blasters
Movie: "Streets of Fire"
Song: "Blue Shadows"
Reason: The Blasters had a rockabilly sound that was distinctly different than both the Stray Cats and what was coming out of London at the time.
Band: Madonna
Movie: "Vision Quest"
Song: "Gambler"
Reason: "Vision Quest" had Shute, Matthew Modine in a space suit and Madonna. Pure 80's Cheez Whiz.
Band: Rush
Movie: "I Love You Man"
Song: "Limelight"
Reason: The best band on this list, and an awesome song as well. Still, seeing the film's leads (Paul Rudd and Jason Segel) singing along is funny, but it kinda ruins the song.
Band: Siouxsie Sioux
Movie: "Out of Bounds"
Song: "Cities in Dust"
Reason: Great song, great band, and both fit the movie well.
Band: Oingo Boingo
Movie: "Back to School"
Song: "Deadman's Party"
Reason: Before Danny Elfman became the composer he is today, he fronted the '80s punk band Oingo Boingo. "Deadman's Party" is probably their most recognized song but not their best. That would be "Just Another Day." Love Rodney Dangerfield, and the movie holds up well.
Band: Big Bad Voodoo Daddy
Movie: "Swingers"
Song: "Go Daddy O"
Reason: It's on, baby. The band is only on screen seconds at a time for this iconic dance scene. Easily up there in the "Top Ten Best Dance Scenes from Movies." The entire film builds up to this song, this moment.
Band: Alice in Chains
Movie: "Singles"
Song: "Would"
Reason: The most ridiculous scene on this list, as Campbell Scott tries to pick up Kyra Sedgwick in the middle of this song. But hey, it's a great song.
Band: Jack Black
Movie: "High Fidelity"
Song: Marvin Gaye's "Let's Get It On!"
Reason: Come on … Jack Black crushes that song.
Band: Morris Day and the Time
Movie: "Jay and Silent Bob Strike Back"
Song: "Jungle Love"
Reason: Morris Day and the Time is the greatest band in the world, right?