Industry News
Tom MacDonald Doubles Down on Aldean's 'Small Town' Rage
Rapper's 'American Flags' celebrates bare-knuckled patriotism, slams woke mob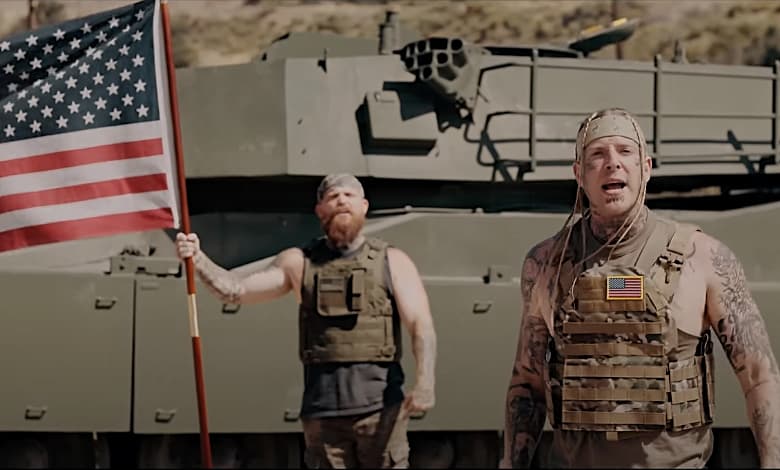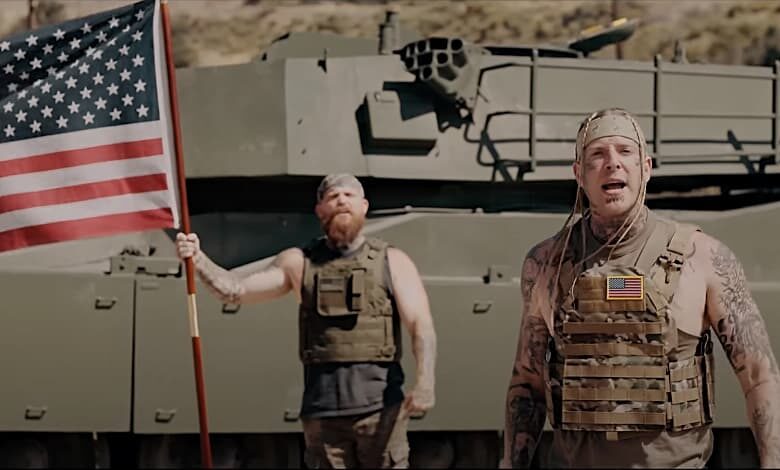 Tom MacDonald's reaction to Jason Aldean's "Try That in a Small Town" couldn't be more clear.
Hold my beer.
The rapper is known for his plain-spoken rants that bounce from Left to Right and back again. His willingness to speak freely and boost those who do the same won him plenty of conservative fans.
Now, he's taken the baton from Aldean, who caught serious heat for his song eviscerating the violent BLM/Antifa protests that roiled the country following George Floyd's death three years ago.
MacDonald ups the ante on Aldean's muscular anthem.
Tom MacDonald & Adam Calhoun - "American Flags"
The music video for "American Flags" dropped earlier today and quickly generated more than a half million views. The song featuring rapper/comedian Adam Calhoun offers a red-meat salute to the Stars and Stripes along with a heapin' helping of patriotism.
It's the kind of sentiment Heartland USA loves and your average blue city dweller finds "deplorable." Consider the following lyrics:
My patriots the craziest, they ain't afraid of breakin' fists on faces
If you want a taste of this, no safety tip
The same mistake is ready to keep, I pray you miss
'Cause if you don't, they gon' go wacko
Automatic gun smoke like tobacco
Never hit a lady but it's pretty hard to tell if you're a girl or a they, them, theirs, these, that, those
I ain't never gonna take a knee for the anthem, smack em'
I don't give a damn, can't stand em'
RELATED: TOM MACDONALD DOES IT AGAIN
Calhoun's refrain is even more pugilistic:
Take a look inside my closet, you gon' see way more than hangers
Hammers like I do construction, ammo, Imma shoot at somethin'
Why you think we own these guns? So we can just go do some huntin'?
You must not pay close attention
Government, they want division
Only treason if you lose, I guarantee we come out winnin'
Let my flag fly high like eagles
I went down for all my people
You can't change me with procedures
I'm 'bout freedom, you 'bout evil
Leave you hangin' from the ceilin', like chandeliers in cathedrals
Never have the safety on, and when we run out we just reload
MacDonald's songs never pull punches, but he's upped the aggressive imagery in his latest track. Even his rapping speed is accelerated, with an edge to his already potent voice. And, of course, MacDonald takes a swipe at the "woke mind virus."
Will he be canceled for his "American Flags?" It might not be possible.
He doesn't have a record contract or traditional music trappings. He's an independent artist who shoots his own videos, courtesy of Nova Rockafeller. He gets little love from traditional radio stations.
He speaks directly to the consumer, sans filter. Fans have gobbled up his songs in sizable numbers up until now. Chances are they'll do the same with "American Flags" with or without media outrage.