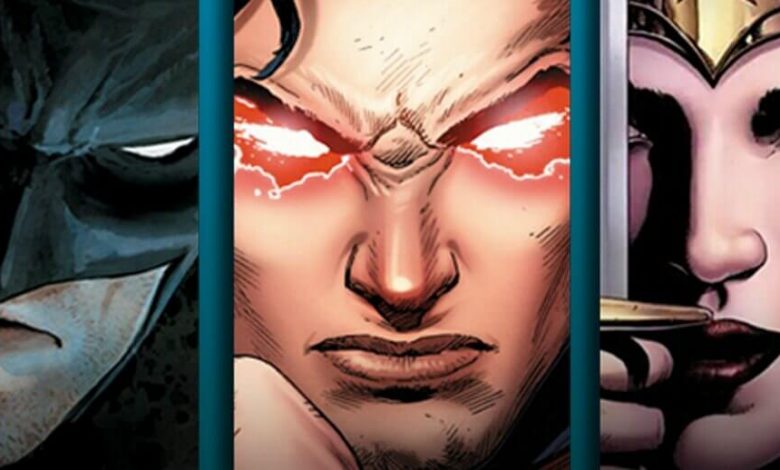 As much of the country hunkers down for what could be a long winter, it's a good time to start a reading list for the cold nights.
The last 12 months saw its fair share of quality comic books and graphics novels. And for one talented writer, it was a year unlike any other.
Here is a list of some of the best of the best from 2016:
Black Hammer
Imagine the Avengers getting trapped in an alternate reality with no hope of returning home. That's the premise of writer Jeff Lemire's "Black Hammer." Beautifully drawn by Dean Ormston, the title introduces us to an eclectic group of Golden Age-era heroes and misfits in the form of Abraham Slam, Colonel Weird, Madame Dragonfly and Barbalien.
RELATED: Female Avengers Strikes Blow for Balance, Capitalism
Forced to fit in on an Earth that's not their own, each character struggles with their new reality in differing ways. Some fight to find their way home. Others make the best of their brave new world. While light on action, this is a superhero story that shouldn't be missed.
Dept. H
Writer and artist Matt Kindt has grown a respectable following with titles like "Mind Mgt." and "Divinity." This time around, he's enlisted his wife, Sharlene, to add color to his unique pencil lines. The result is a work of art that is uniquely Kindt(s).
"Dept. H" is at once a murder mystery and character study set in an underwater research lab. (Get it? Dept. H…DeptH) Kindt takes his time with the story, fleshing out each flawed character. While the driving force is discovering who killed protagonist Mia's father, we're really more drawn into the fascinating characters – and of course, the great art supplied by the familial duo.
Plutona
In "Plutona," writer Lemire challenges us to imagine "Stand By Me" meeting Superman. A group of high schoolers discovers the body of a superhero in the woods. The teens each handle the morbid discovery differently but ultimately focus on their daily school struggles.
Emi Lenox's illustrations perfectly depict those awkward high school years – as well as the struggles of being a superhero.
Moon Knight
One more entry from Lemire as he takes on one of Marvel's C-list characters. Moon Knight has always existed on the fringes of the Marvel universe, but is a fascinating character nonetheless.
Given powers by an Egyptian god, Marc Specter becomes Moon Knight, the Fist of Khonshu. There's just one problem. Specter is nuts. Like multiple personality nuts. Sometimes he's Marc. Then, he's a cab driver named Jake Lockley. And sometimes he's Steven Grant, a Hollywood producer (creating, of course, a new Marvel blockbuster called "Moon Knight").
FAST FACT: Moon Knight first appeared in the 1975 title "Werewolf by Night" no. 32.
The book ingenuously uses different artists with vastly different styles to represent Specter's various personalities. Add to that Lemire's own writing, and you have an incredibly confusing – but enormously fun – title to enjoy.
DC Rebirth
DC turned its comics universe on its head once again this year with its Rebirth special, sending most of its books back to issue #1 (and reducing the price to $2.99) without completely rebooting the story lines.
The big reveal at the end of the special was (spoiler alert!) that the universe that Superman, Batman and Wonder Woman exist in is somehow related to the Watchman universe. While both were published by DC, they've always been separate stories. Until now.
Aside from the corporate synergy, this Rebirth has breathed new creative life into the sometimes tired titles like Aquaman and Action Comics. The result has been increased sales from DC, which is consistently beating rival Marvel's ongoing series.